"Wanted to send you a special thank you to tell you how much I appreciated your feedback on my bullets for [the recent Copy Chief community] challenge. It meant the world to me to hear your laughter and a comparison to John Carlton and your all around positive comments!
Before I came into Copy Chief and RFL [Kevin's signature coaching program], I'd been pretty much writing "alone" with no mentor to tell me how I'm really doing. Yes, I've made clients happy, but when you're operating in a vacuum, you never really know: is my stuff just good or pretty good? Or really good or even…excellent?
So having you single me out in the post today (along with the critique video) and say last Friday that my "How a tiny baby inspired Chris' biggest boldest evolution" was your favorite in the entire challenge has just blown me away.
You've given me an invaluable lift in confidence and I really, really appreciate it."

"When I joined Copy Chief I was really struggling… Maybe a 1% conversion rate on my sales letter on a good week.
Thanks to Chief Chats and the Hot Seat [live copy critique], I have the highest conversions I've had in 8 years of marketing online.
26.9% conversion on a $7 product with a $55 conversion on a 30-day $1 trial that rebills in 30 days at $19.95.
I finally have an offer that I can send paid traffic tol It's a great feeling to be able to craft a product offer, write the sales copy and have it actually sell."

"My most recent Copy Chief job forum prospect landed me an $80k/yr client so I've got a lot of Copy Chief years ahead of me.".

"Deciding to join Copy Chief makes me feel like a genius every day and I am ever grateful to be here.
I thought I was the only one so geeky about this stuff. When I read how everyone else is chomping at the bit to try the new training, it proves three things: it's a fantastic tool, a great training, and time well spent."

"Membership is mandatory if you're ready to stop playing around. It's the best bargain out there if you're serious about crafting breakthrough copy.
IIt's an understatement to say the wisdom they drop there is invaluable, but it's Kevin's training you should be coveting.
And it's not just about learning—it's about earning too. Copy Chief has been a GREAT source of revenue for me—well into the 5 figures annually."

"I got my first freelance copywriting client this week. He's a long-time voice coach in Los Angeles and I'm writing a couple of sales pages for him.
This is significant because it's my first client since I stopped freelance writing about 7 years ago. What's more important is it marks my new start as a freelance copywriter. I once read the journey of a thousand steps starts with a broken fan belt but, for me, it starts with this generous guy whose trust I'll repay with the best work I can do using the right tools inside Copy Chief."

"Putting Kevin's lessons into action positioned me as an expert people want to work with…
I've been asked to do a guest webinar for one of the largest growth marketing conferences in the world. I got 928 website visitors in 3 days. Plus, 158 new email subscribers in a week. Even better, I've pre-sold my first workshop for $500."

"Without Copy Chief, I wouldn't have a six figure business that pretty much runs itself… I wouldn't be one of the copywriters for the biggest and best direct response publishing company in the world, Agora… and I definitely wouldn't be writing for them in Florida… in fact, I'd probably still be in my Mom's basement right about now, just sitting there… lonely… depressed… wondering what the heck I'm supposed to do… wishing I had some guidance, support and mentorship. Whew, that sounds horrible. Thank God I joined Copy Chief."

I would say this is one of my greatest take-aways from Copy Chief as a whole. I am just too damn old to work with people that I don't enjoy and that are a bad match. When people ask about why I'm a member, that is actually what I share…
Copy Chief has taught me not only how to write copy,
BUT ALSO how to work in a way that I can wake up and be excited about freelancing.
AND to work with people I look forward to talking to.

Copywriting can be a lonely place. I had never been a part of a paid, online membership community before, and I wanted to see what Copy Chief was all about. To date I've earned $7,500 on my $893 investment because of the giving, the encouragement, and even the rebukes that have saved my butt, and my reputation more than once. I would happily pay twice the $893 fees all over again."

"My game has been upped significantly since joining almost a year ago.
I've not seen a place that can help you shift levels so quickly either. This place wouldn't be what it is if not for the wide range of levels."

"Just a quick circle back follow-up here. Wanting to send a huge thanks to your Copy Chief team for stepping in and helping me locate yet another hot talent for copy needs at my agency. There is no way I could've landed this perfect-fit writer for a mammoth website and online store without your elite efforts…
I feel like this talent is the perfect fit for our needs. Not only do I require a particular style and voice in writing — I need a team member who can THINK and concept with me as I drive the big boat. Mandatory. One and done in my book.
So having you single me out in the post today (along with the critique video) and say last Friday that my "How a tiny baby inspired Chris' biggest boldest evolution" was your favorite in the entire challenge has just blown me away.
I can't wait to show you what we come up with and the words of praise we receive from the client. I work with diligence to keep the high level of standards my team is known for in this industry and I appreciate you all providing this top-notch service."

"I'm a writer, but not a copywriter. Past searches for my ideal copywriter have not ended well. Somewhere north of a bloody nose, just shy of mayhem. Finding someone who could deliver the right message, voice and tone was an exercise in extreme frustration. And I kept hitting brick walls. But then I found CopyChief. In the blink of an eye, I was introduced to my perfect match. Talent, style, personality, speed, price… each a perfect bullseye. I'm just sorry it took so long and so many missteps to find my way to copywriting heaven. I'm eternally grateful for the magic that is Kevin and CopyChief!!"

"Everything was very easy. Once I got your onboarding email with the example of what and how to go about posting, I was golden. A decent number of copywriters got in touch with me. Based off of the conversations I had, and if I had to rate people on a scale of 1 - 10 of personality, culture-fit, and how they conveyed their skill level, not a single person was under a 7. I'd definitely recommend this service to other business owners.
I got to hire someone for my initial project, and I hired a second copywriter for a second project that came up. She immediately came to mind as a good fit for it, so I reached out and we worked up an agreement together.
So I'm 2 copywriters in from CopyChief. Thanks again!"

"This community launched my career… I can trace every penny to a connection I made in Copy Chief.
Every time I buy gas or groceries or pay my rent, I know that I earned every penny. And I did it with the love and support of people who saw something in me before I could see it in myself."
So I'm 2 copywriters in from CopyChief. Thanks again!"

""Hey guys, Just wanted to let you know that I just closed on a monthly
retainer copywriting deal via the Copy Chief job board! Thanks for
your support and for curating an awesome group of people. Let's keep
getting after it!"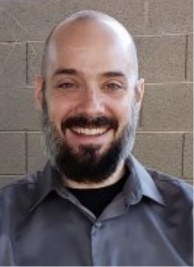 How A New Copywriter Overcame "Imposter Syndrome" And Got Clients Interested in Hiring Him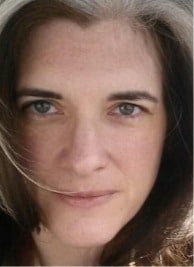 ​How A Busy Mother of Five Became A Sought-After Freelance Copywriter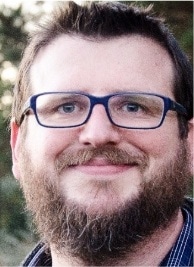 How a Rookie Copywriter Landed Ongoing Work At A Copy Agency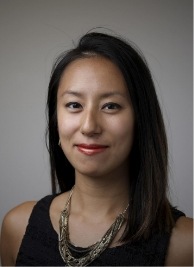 How A Beginner Copywriter Built A Thriving Career In Her First Year Freelancing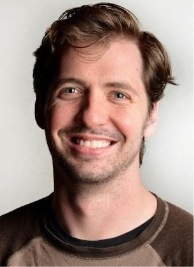 ​How A "Failed Freelancer" Built A Work-From-Anywhere Copywriting Business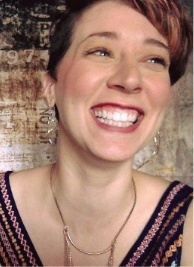 How an Unknown
Copywriter Got "Dream
Clients" Chasing Her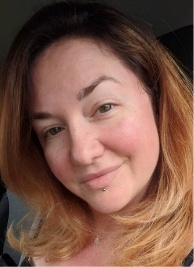 How Angie Made the Leap From Employee to Successful Freelance Copywriter Despite No Formal Copywriting Training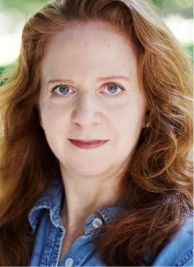 How A Rookie Copywriter Landed Two A-Level Clients in 6 Months