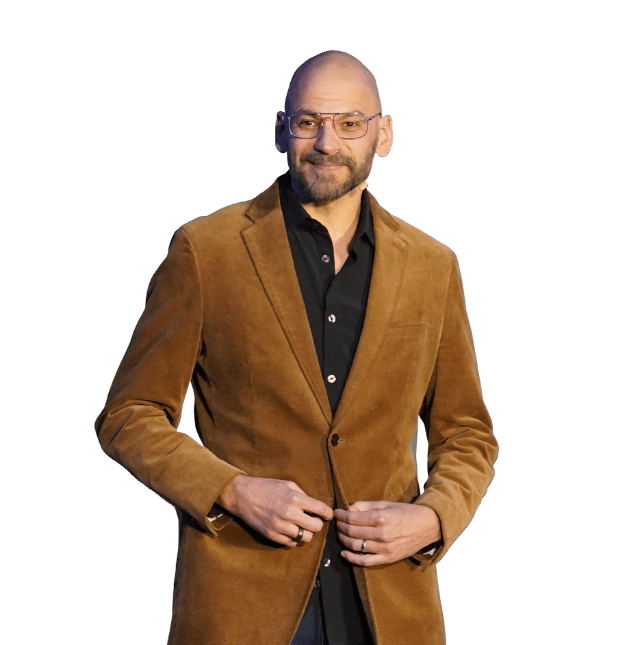 For the past 7 years, I've helped over 4,367 business owners and copywriters quickly exceed their revenue goals with sure-to-convert copywriting instruction and community support.
I'm proud to mentor the best and brightest freelance copywriters in the industry who produce game-changing work while still loving their lives and designing their businesses to match.
Hundreds of companies trust Copy Chief to connect them with high-quality professional copywriters to level-up their ad campaigns. Millions of dollars in copy project agreements have been successfully fulfilled through these connections.
Want Kevin to speak to your audience?
Click here  for his press kit and booking info.
here's my journey so far...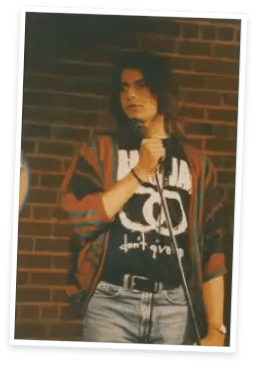 AIMING FOR
FAME
I spent a decade in my 20s doing standup comedy, working with artists like Chris Rock, Louis C.K., Billy Gardell, and John Stewart. I toured all across the United States, learning what would become the foundation of my copy and speaking career.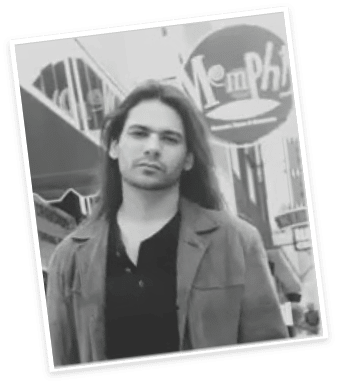 SEARCHING FOR
SALVATION
I didn't realize it then, but I was a freelancer. While I loved standup, I never mastered the business side of comedy. I made all the mistakes, which is why I'm uniquely poised to help freelancers today… I know what not to do.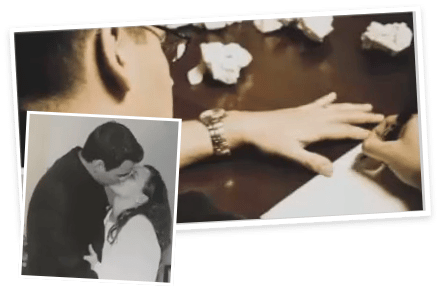 GETTIN'
HITCHED
Marrying Michelle, the love of my life, gave me a new outlook on life. Going gig-to-gig was getting old as we considered starting a family. I had to find something.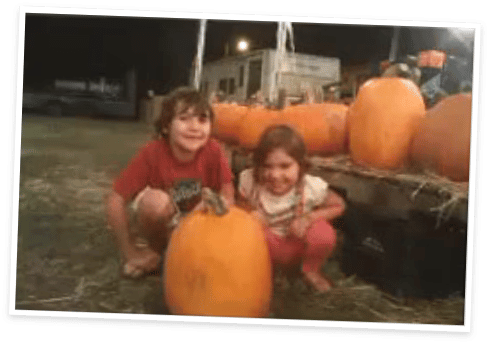 STALKING THE
CRAFT
My kids, Ben and Angelina, came along in '03 and '06. By this time, I had taken
one copywriting course…
So far, I loved copywriting but was just getting started on my journey into the world of persuasive marketing..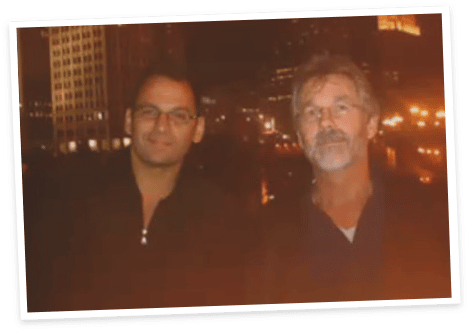 SETTING THE
STANDARD
I kept learning, landing clients, and reverse-engineering great copy. Then came the day I met John Carlton. He invited me to teach his Simple Writing System. I couldn't say "yes" fast enough!
GATHERING
MOMENTUM
After that, things picked up. 2012 was the year I was first invited to speak on a stage… not a comedy stage this time! Around this time I also met my writing partner, Ben. At the peak of our partnership, we wrote launch packages worth $50K.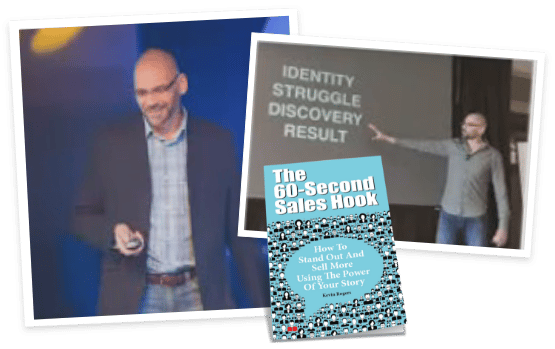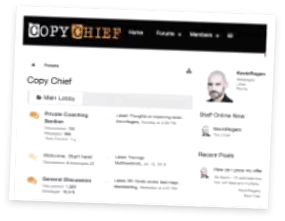 FINE
TUNING
The talk I presented on that stage in 2012 turned into my first book, The 60 Second Sales Hook. The book allowed me to step onto a bigger stage and ultimately launch Copy Chief.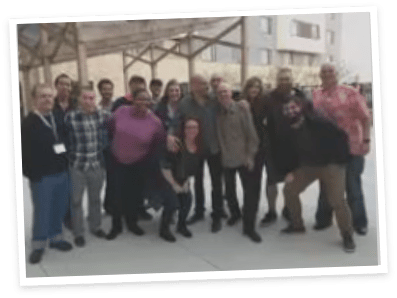 SCALING AND
LEVERAGING
Could other writers succeed with my ideas and coaching? I had to know. So I launched the first live version of Real Free Life, my signature coaching program. It was a smashing success which led to me ending my client work and going into full-time coaching in 2016.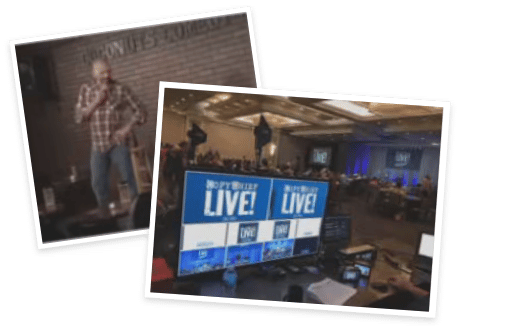 THE FIRST LIVE
EVENT
The first Copy Chief Live was one of the biggest highlights of my life. My team also launched Escape Velocity, a coaching program for beginner freelancers… and I got back on the comedy stage.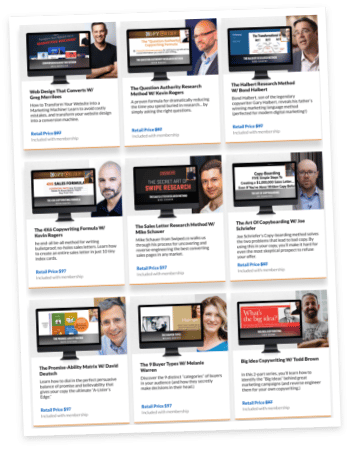 THE NEW AND
IMPROVED
Our team successfully launched Copy Chief 2.0, creating a streamlined new Community Forum and Training Dashboard, upgrading our coaching programs, and building a strong foundation for our legacy business.
Whether you want to build a team of writers, launch your copywriting career, or
build your freelance business, Copy Chief can help. How would you like to work together?