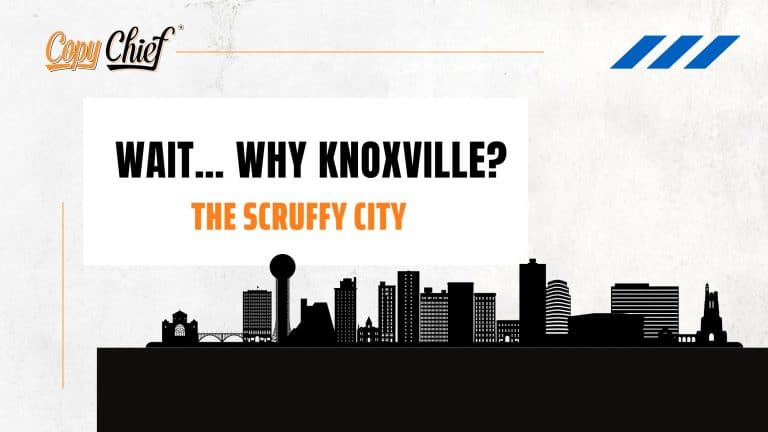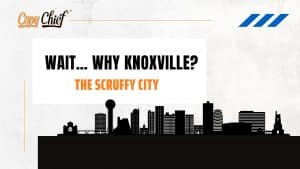 By now you've probably heard about the "Beyond Client Work Accelerator mastermind event we're having September 14-16. (If not, get the deets and one of the few remaining tickets here)
You may be wondering, why did we choose Knoxville as the place to build a game plan for launching and scaling your own offers? 
Besides being centrally located and easy to get to – Knoxville is one of the fastest-growing cities in the USA.
Full of energy and innovation, it's a city of entrepreneurs, do-ers, dreamers, and creative minds – all excited to collaborate and build something bigger than themselves. 
Known as "The Maker's City" – Knoxville is bursting with innovative spaces and communities dedicated to creating new and exciting things. You'll find people gathering in Maker's Spaces, Coworking Hubs, Markets, Festivals, and Community Meetups all over the city – all working together on creative products and exploring new and exciting ideas. 
Although it's growing fast, there's a deep dedication to building Community in Knoxville. The people are friendly, helpful, and down-to-earth. Even if you're just passing through – you'll find most are genuinely interested in getting to know you. 
A quick look through local Facebook or meetup groups – and you'll find almost every neighborhood has a strong sense of local pride, and community-driven commitment to making Knoxville better for everyone.
Plus – it's just a COOL city to explore! 
After all – we do like to have a little fun as we take over the world together. 🙂
Imagine Austin's budding brewery and music scene 10 years ago before it had "peaked" – or Asheville with its quirky vibe spurred by a passionate community of artists and creators. 
In Knoxville there's a rich history, lively music scene, passionate foodie culture, and plenty of unique bars and breweries trying out new and exciting things – all sprinkled with a healthy dose of Southern charm.
Not to mention, this thriving city is nestled against the foothills of the Smoky Mountain National Park. For outdoor lovers – you'll find hiking, mountain biking, archery, kayaking, and more – all close by (many even within the city limits!)
There's truly something for everyone. 
So join us September 14-16 for our "Beyond Client Work" Mastermind Event. We'll be building, launching, and scaling our own offers to create passive income in our businesses.
If you're up for it – plan to stay the weekend after the event to explore Knoxville for yourself! We may even have some surprise group activities for any adventurers who want to stick around and play. 🙂
Get all the details at www.CopyChief.com/Knoxville
See ya there!
---
Copy Chief Members always get the best price on live events like this one. If you're already a member – grab your discount coupon code here.
Otherwise, click here to become a member of Copy Chief. Not only will you get a great discount on this event, you'll also get access to our active job board, community of working pro's, feedback on your copy, and personal training dashboard to beef up your skills.