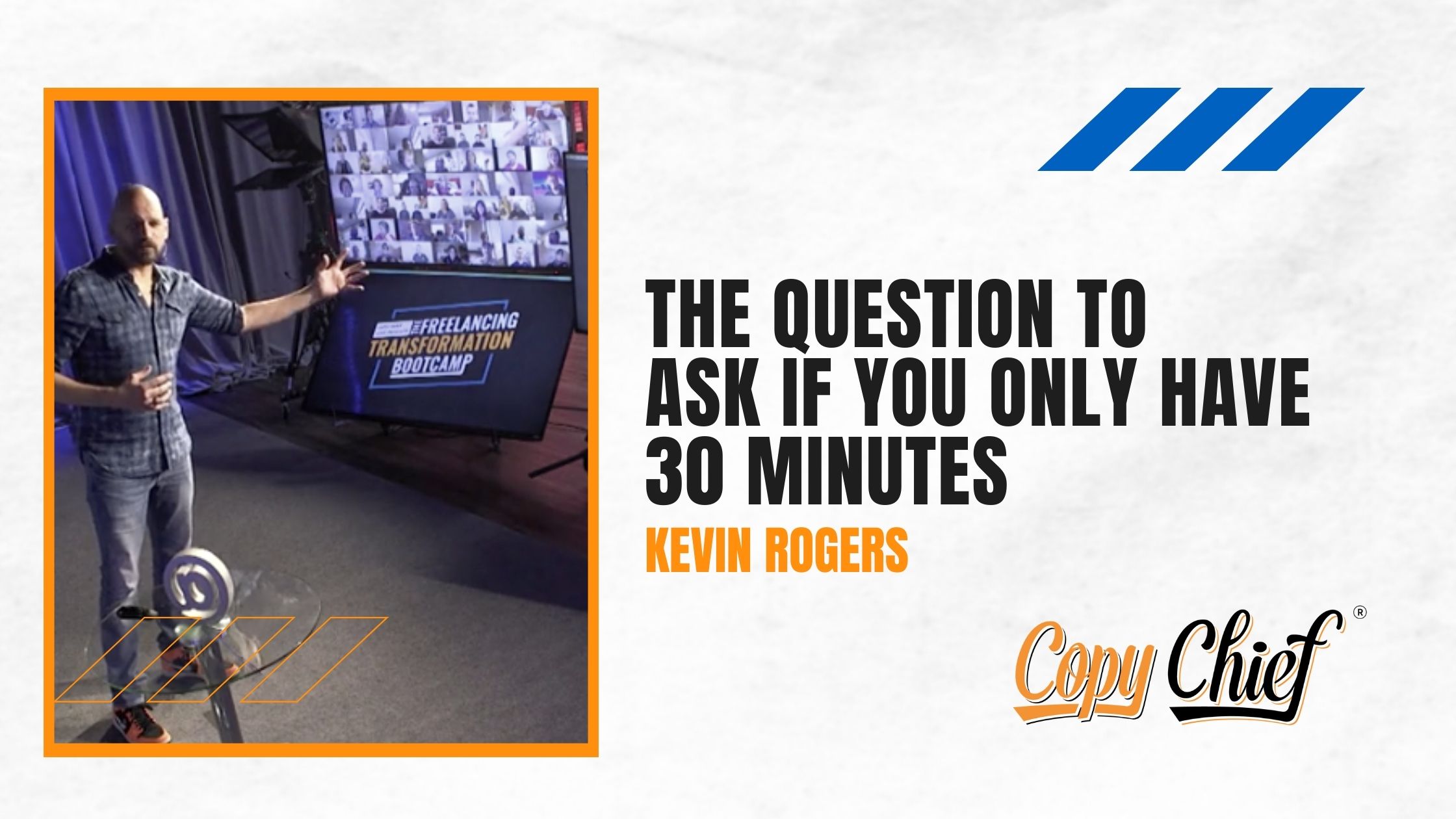 A few people have asked…
"Why is Copy Chief Live all about freelancing this time?"
Good question. 
Yes, I could have easily made the content for Copy Chief Live all about the "insider secrets" to writing "killer copy". 
We certainly have the resources. 
In fact, several of this year's speakers are considered the best in the world in their copywriting specialty. 

But, I chose to focus instead on how you can create a better life as a freelancer…
Because, if you have a bit of talent and a lot of discipline, the truth is, learning to write good sales copy isn't all that difficult.
Understanding how to build a business with your skills?
Knowing where to focus your energy…
Understanding how to position yourself in the market…
Learning the language to use (and avoid) when pricing your services?
That stuff is much more challenging – especially for creatives. 
So, instead of asking this dream line-up of speakers to share some ridiculous "hack", "secret", or "weird tactic that puts your reader into a money-spending trance" or any of that other crap you see online every day (frankly, none of them would stay my friends if I peddled that garbage)…
I asked them to share the few things that have made the greatest impact on their careers. 
Things like…
The skills they found instinctive and, then capitalized on, to stand out in the market…

The painful lessons they learned on "bad gigs" and what they did to avoid them…

The kind of clients they choose to work with, even though they can take their pick…

How they price their services so they're earning what they're worth, even before they had a name…

How they got "niche famous" without living on social media…

The 3 things their most successful mentees do that gives them the greatest edge…

When they knew it was time to go beyond client money and start creating their own products…
You and I both know that copywriting tactics are everywhere these days… 
… but if you could get 30 minutes with any of the experts speaking at CCL this year, asking them to divulge the moves that created the biggest shifts in their careers…
… that would be truly priceless. 
So, that's what we're doing. 
This is stuff they've NEVER SHARED BEFORE, and it's only for those who attend the Freelancing Transformation Bootcamp on Nov 9, 10 & 11. 
Check out all the speakers and grab your ticket before the next price increase!
I can't wait to hang with you and introduce you to all the companies who are already posting about the projects they are hiring for inside the private CCL lounge. 
I'll see you there.
---
P.P.S. Ready for more? Here are 3 ways we can go deeper…
 
Tap into the #1 copywriting community and jobs board.
Copy Chief has everything you need to sharpen your chops as a copywriter and build your freelance business – including the #1 jobs board in the industry.




Learn how to level-up your freelance business quickly.


Simply reply to this email to ask our Freelance Coaches any question you'd like about launching or growing your business. (These are real coaches, not sales people in disguise.)





You can also

click here to learn which of the 7 "Freelancing Phases" your business is in now.

You'll get the clarity you need to avoid getting distracted, so you can stop "winging it" and focus on the crucial "right now" problems to move your business forward.




Listen to the Copy Chief Radio podcast.

Every week we release a fresh new conversation with the top producers and change-makers in the world of marketing, copywriting, and business.