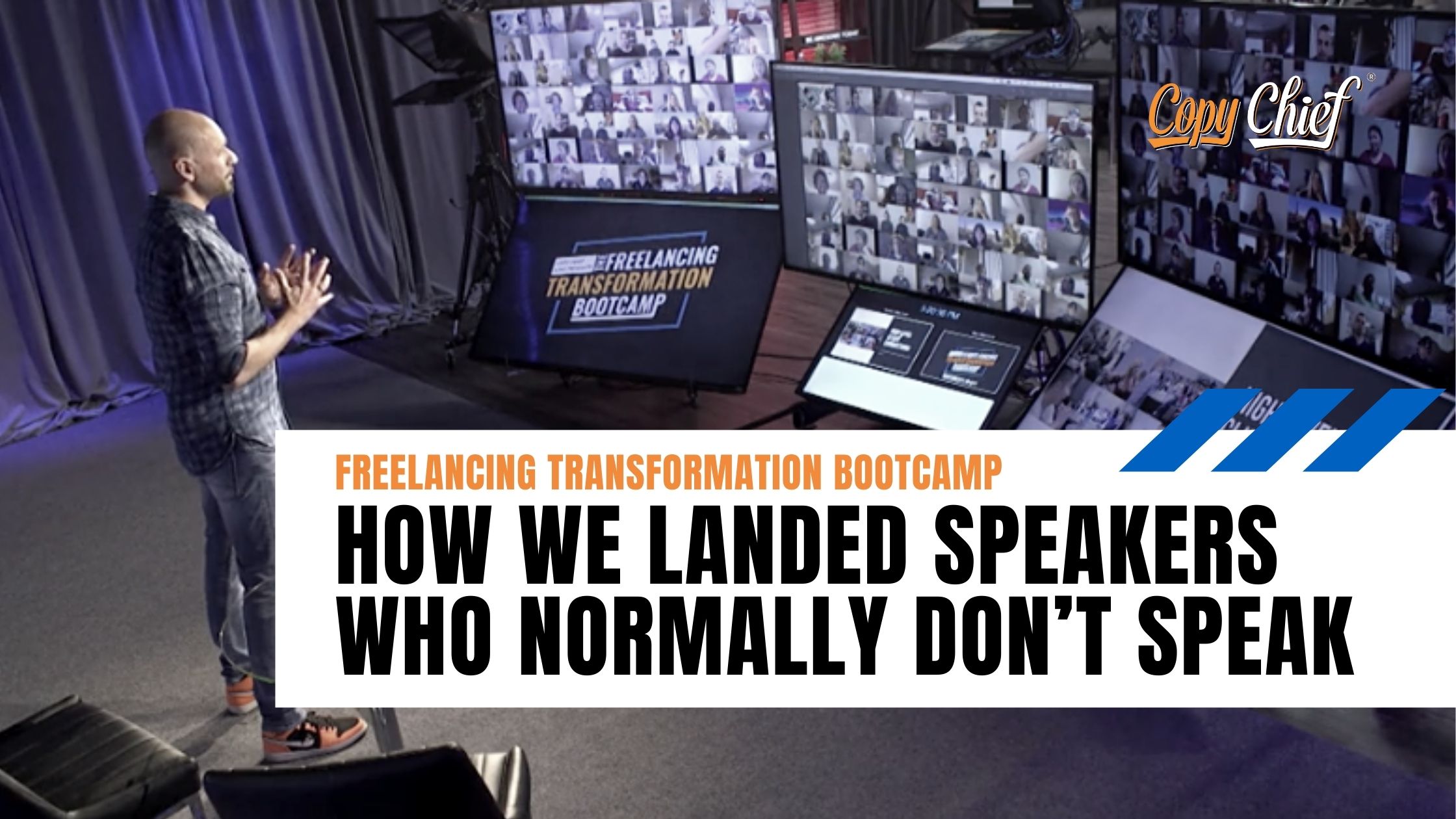 Copy Chief Live (the Freelancing Transformation Bootcamp) is all virtual this year, and one of the great benefits of that has been getting commitments from speakers who are typically hard to land because they…

a) just don't like traveling and/or speaking on stage, or
b) charge tens of thousands when they do.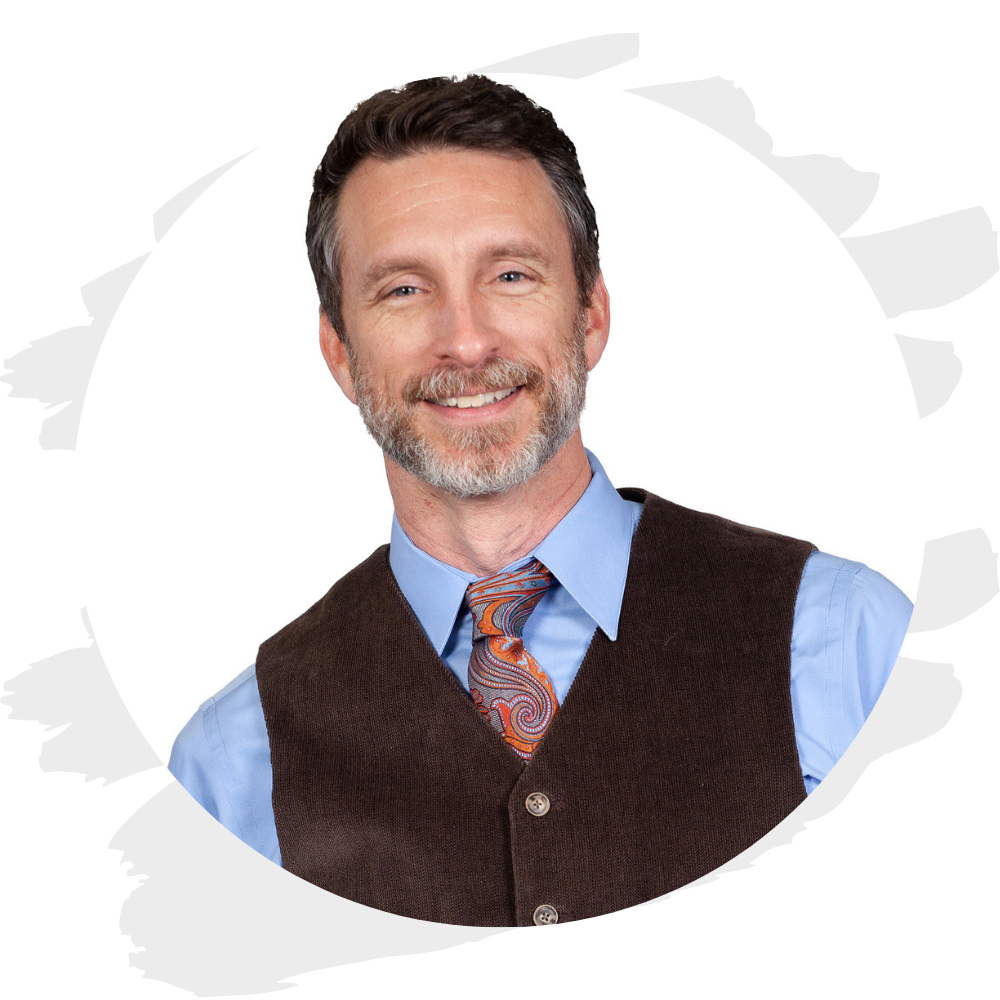 Mike Michalowicz, who is speaking on Day 2, for instance, commands close to fifty grand for a keynote speech. But because I've interviewed him twice to promote his books and got to know him a bit while attending a workshop he put on earlier this year, he agreed to give us the one spot he had open on his calendar during the event. Super cool of him. 
The action starts right out of the gate on Day 1 though…

Parris Lampropoulos RARELY teaches in public. Only in his desperation to help his cousin Taki beat brain cancer did he decide to open his big iron vault of copywriting secrets to raise funds. After that it slammed shut again. Parris and I have a close relationship, and Copy Chief hosted his fundraiser for Taki, so he generously agreed to not only speak, but give a hands-on copywriting workshop on Day 1.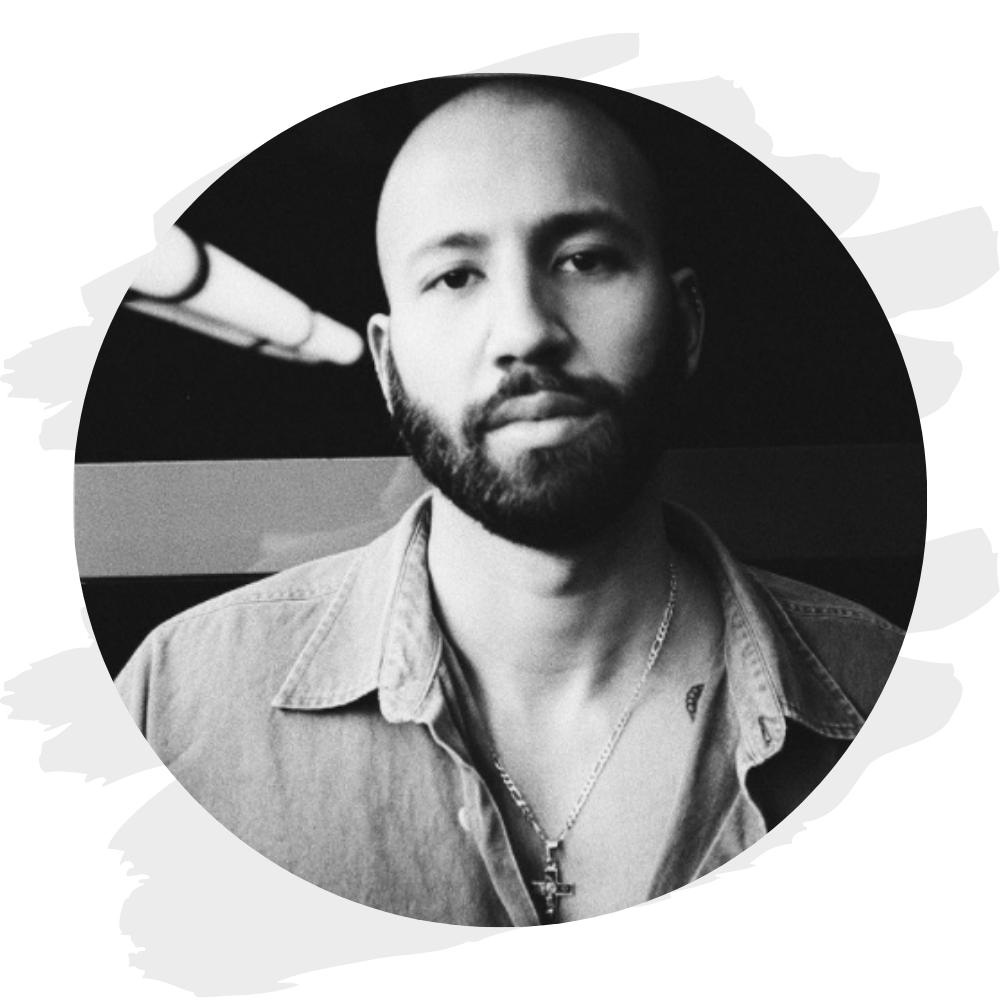 Cole Schafer, who I've become a huge fan of, is very selective about where he shares his information. When I invited him on my podcast, he said he was interested, but clarified that he doesn't do "copy hacks". Which told me that he'd never listened to my interviews before, and I was going to really enjoy my conversation with him! I earned his trust enough in the interview to get him to agree to present on Day 1 as well.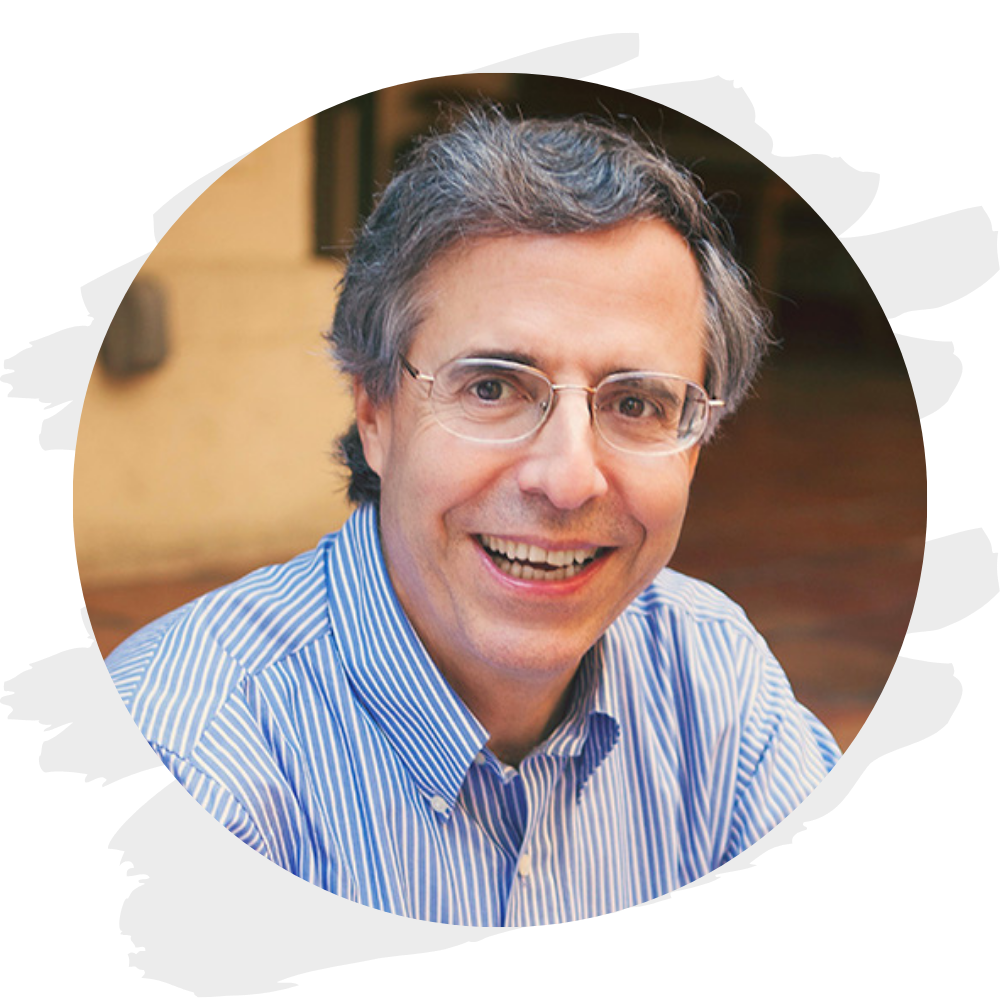 Rounding out the speaker line-up on Day 1 "Make It", which is all about making whatever work you do stand out above the competition, is the one copywriter I believe has had the greatest influence and impact on today's crop of highly successful copywriters – David Deutsch. David is the "side door" secret weapon of elite info-publishers and hired gun copywriters who work in cut-throat niches (like finance and health) where you cannot afford to "miss" on a promotion.
I've had the privilege of teaching alongside David inside of John Carlton's Simple Writing System and at many conferences, and I can tell you, no one goes deeper, or is more dedicated to the craft of copywriting, than him. 
It's honestly impossible to put a price on Day 1 of this event because to work with any of these A-listers, you'd have to spend years networking your way into their tight circles and then hope they were available, and willing, to take your money. 
I'm happy to have done that for you, and feel privileged to have them on our stage. 


Even better, every speaker at this event understands the theme of "freelancing transformation" and how deeply it's going to impact everyone there because they were – or still are – freelancers at one point.
So, it's no exaggeration to say…
The people who are attending CCL-FTB are going to completely transform their freelancing businesses over these three days. 
Because they're getting the actual methods that freelancers in my private coaching groups use to skyrocket their businesses. Not in theory, or by small increments, but massive, life-altering transformations. With nothing held back. 
You'll see exactly how we're using:
The 3 Levers that open the floodgates to a better business, and 
The 5 Shifts per lever that guarantee the good waters keep on flowing.
That means, at the end of the event, you'll have a playbook (included) of 15 powerful shifts that will take your freelancing business wherever you want to go. 
Everything we're presenting is 100% PROVEN to work, and I carefully chose the expert presenters because they are the BEST in their field at the piece they will teach. 
And, even though it would be impossible to put a price tag on getting these same insights from these same experts, I've purposely kept the ticket price low enough so just about any freelancer, no matter where you are in your career now, can afford to join us.  
That's because, I genuinely feel like anyone serious about freelancing can't afford not to be at this event. 
It's THAT good, and it's only happening once. 
Over 200 freelancers have already nabbed their ticket (including some of the most recognizable names in the industry), and they'll all be meeting the "Here-to-hire" attendees ready to sign contracts with the best new creative marketing pros.

Get your ticket to The Freelancing Transformation Bootcamp before the next price hike!
Let me fast-track for you what's taken me 16 years of relationship building to accomplish – the very best of the best methods, tactics, and mental shifts that transform freelancing careers.
I hope to see you there.
---
P.P.S. Ready for more? Here are 3 ways we can go deeper…
 
Tap into the #1 copywriting community and jobs board.
Copy Chief has everything you need to sharpen your chops as a copywriter and build your freelance business – including the #1 jobs board in the industry.




Learn how to level-up your freelance business quickly.


Simply reply to this email to ask our Freelance Coaches any question you'd like about launching or growing your business. (These are real coaches, not sales people in disguise.)





You can also

click here to learn which of the 7 "Freelancing Phases" your business is in now.

You'll get the clarity you need to avoid getting distracted, so you can stop "winging it" and focus on the crucial "right now" problems to move your business forward.




Listen to the Copy Chief Radio podcast.

Every week we release a fresh new conversation with the top producers and change-makers in the world of marketing, copywriting, and business.