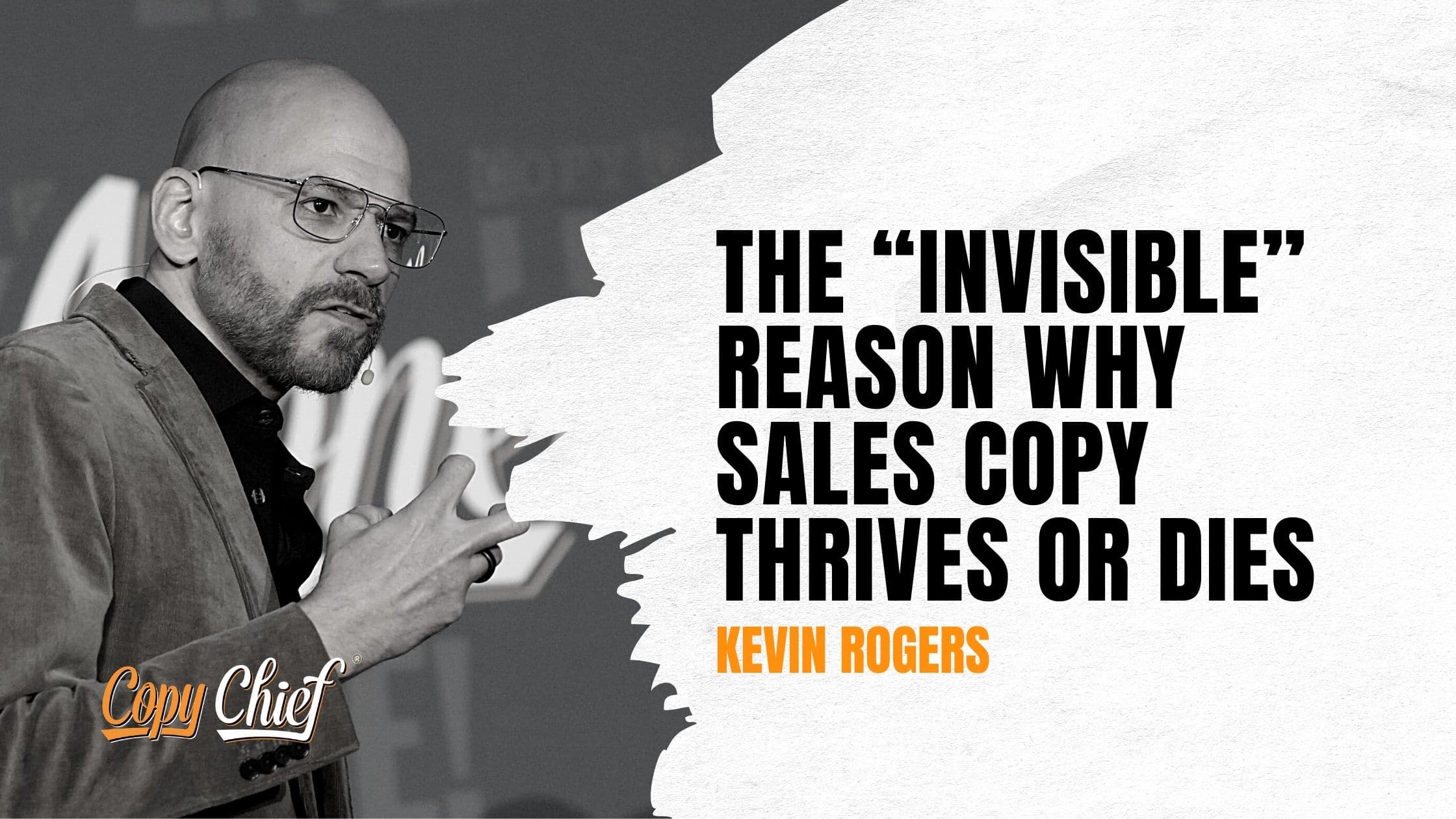 What makes the difference between a piece of copywriting that stirs a deeply positive emotional reaction in the reader… and one that has them trashing it immediately.
Or worse… forwarding it to a government agency as a potential scam?
Very different reactions, clearly. 
And yes, the stakes really are that high. 
The difference comes down to two key elements of persuasion that frankly, only the most dedicated copywriters come to master.
My longtime friend and bonafide copywriting legend, David Deutsch is the most skilled expert in the copy game at balancing these two important and nuanced persuasion elements. 
The fascinating thing about these two persuasion elements is that, while they are clearly present in the copy… most people (even experienced copywriters) might not recognize their perfect balance as the reason one piece of copy fills the reader with hope and trust, while another flashes red warning signs of fear and dread. 
The two elements? 
PROMISE and BELIEVABILITY. 


Understanding how to present your promise, with just the right amount of proof, benefits, and impact to boost believability – and not blow it entirely with hype and "truth-stretching"… is the difference between truly persuasive copy and wanna-be look-a-like ads that implode on the launch pad.
This month in Copy Chief, to help us celebrate our fifty thousand dollar tech makeover and our Grand Reopening to new members… 
David Deutsch is our special guest trainer, sharing for the first time in an online webinar, exactly how to dial in the perfect mix of promise and believability. 
Be sure to join David and I on the training live November 18th at 12:00 (free for members).
If you're not familiar with David Deutsch…
David's amazing, and still very active, copywriting career started when he joined the team at Ogilvy and Mather in New York – back when THE David Ogilvy was still leading the company.
He went freelance after that and has been writing control-busting ads for major publishers in the health and financial markets for longer than most copywriters have been typing "act now".
Sales from his ads have surpassed the billion-dollar mark, and not a word of it scammy, scuzzy, or under investigation. 
Yet, with all those accomplishments, David remains one of the most relevant and clued-in teachers and consultants of high-competition copywriting in the world today. 
In this new training with David, called "The Promise-ability Matrix", Copy Chief members will take their copywriting to the next level by learning to dial in the perfect mix of promise and believability. 
This is one of those major advantages A-list copywriters have over everyone else… knowing exactly how to dial in the perfect promise behind your offer so it feels unique, urgent, and most importantly, believable. 
This is the ultimate, death-defying balancing act every copywriter faces when writing a big promise ad. Screw it up and your ad goes from performing graceful ballet moves on a highwire, to plummeting to its untimely demise in a twisted heap of broken trust. 
Get it right and your prospect "ooh's" and "aahh's" at the thrill of becoming your customer.
David has spent decades mastering the balance of promise and believability and for the first time he's giving away his control-beating edge in a live webinar training exclusively to Copy Chief members. 


Our $50,000 tech renovation is now complete and our members are loving the brand new technology running our Copy Training Dashboard where you can access our entire suite of exclusive video trainings and PDF workbooks, even two-page beat sheets, to guide you through any piece of copy you need to write. All super instinctive, interactive, and thumb scroll friendly on your mobile phone. 
Plus, the industry's most robust and supportive copywriting community just got even better with fresh new forum software that lets you connect with clients, critique or get critiques from working pro copywriters, and enter monthly challenges that take your copy chops to the next level. 
Now more than ever, Nobody Writes Alone in Copy Chief as we double down on our commitment to delivering you the best copywriting training in the industry from the real pros doing the real work of writing active ads that sell the most – with the most integrity.
Sharpen your bullet-writing chops – gain some pride, win a prize!
I also recorded a new podcast interview with David where he shares insights to his writing process that he's never discussed before, and our members will be competing to write the best ten bullets promoting the episode for glory, pride, and prizes.
So, if you've been waiting for the right time to join Copy Chief, it doesn't get more right than this. Hop over to copychief.com/join and give us a no-risk test run for 30 days. If you ain't blown away, you don't pay. 

I'll see you inside

---

The shiny, new Copy Chief member community and training dashboard is live! If you're already a member, dive in and enjoy. If you're not a member, you can join here.

Whenever you're ready, here are a few other ways I can help…
Become a member of Copy Chief. It's everything you need to sharpen your skills as a copywriter and build your freelance business – all with a killer support system at your back to help you do it. To learn more, check out this page here. 

Mark your spot on the Freelancer's Journey Timeline. Moving forward in your freelance business starts with identifying where you are right now.  Go here to see the full Freelancer's Journey Timeline and mark your spot. 

Find out what the best in the business do differently with the Copy Chief Radio podcast. Every week we release a fresh new conversation with the top producers and change-makers in the world of marketing, copywriting, and business. Tapping into their minds won't cost you a thang – listen here.