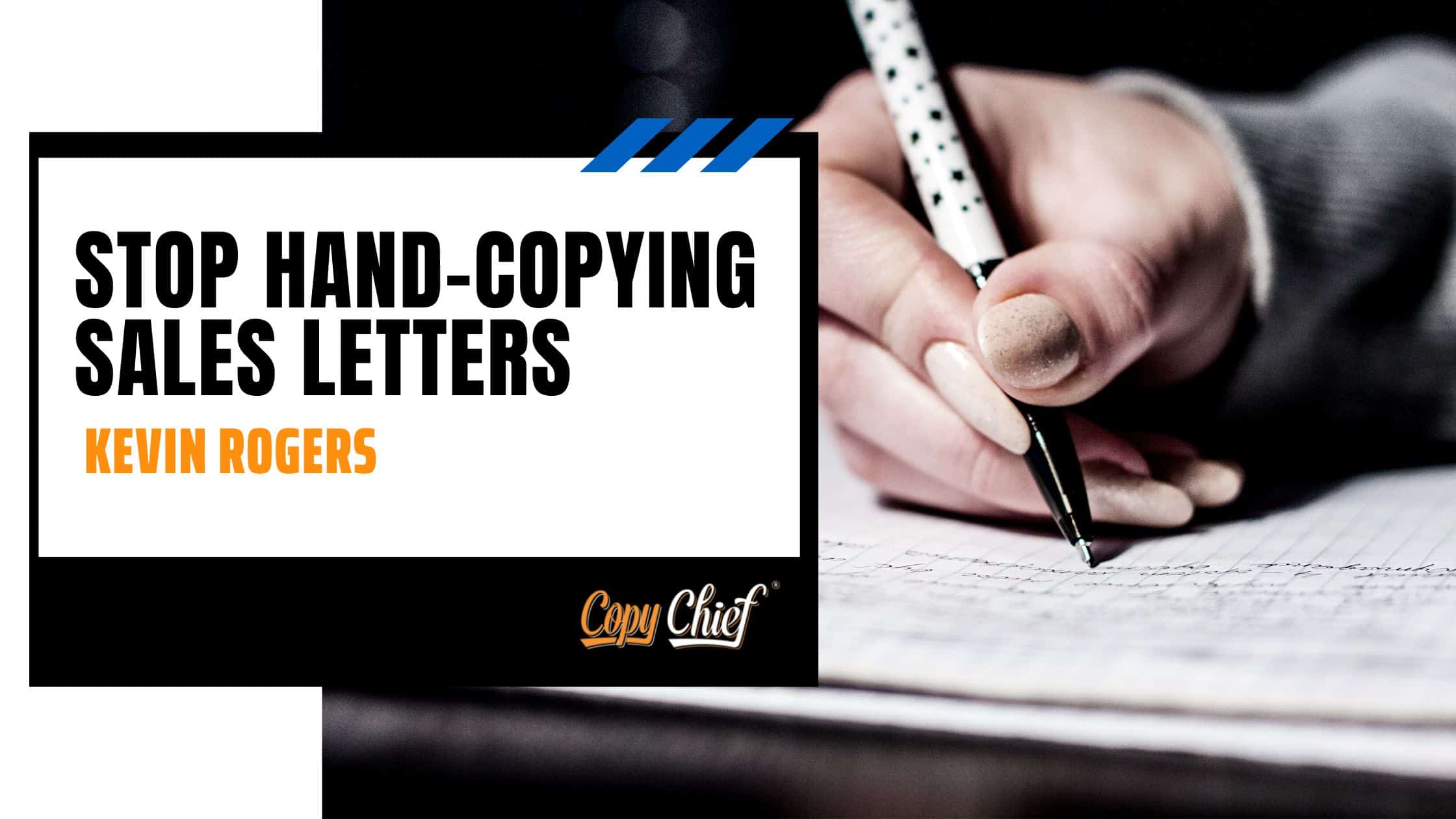 Look, I understand…
The idea behind the popular advice to hand-copy famous sales letters is that rote repeating the words on paper will magically implant the ability to write great copy into your brain.
People love to point to a quote by Hunter S. Thompson about how he would hand-copy passages from Hemmingway novels just to see "how it feels" to write on that level. 
I get it. 
And, I've tried it. 
I just don't see ANY evidence that it makes you a GREAT copywriter. 
Will hand-copying help you understand syntax and sentence structure?
Sure.
Will it allow you to momentarily feel what the greats feel when they write?
Possibly.
BUT, harsh reality time…
None of that will give you a lick of what you need to MAKE REAL MONEY as a copywriter. 
Because it will never be your slick grammar or clever wordsmithing that sells products.
Ask any of the legendary copywriters we all revere and they will tell you: the only things that matter to your clients and customers is…
The OFFER and the REASONS why they should buy.
That's why, far more valuable to you in understanding why great copy sells, is to study those elements of a sales letter – rather than the words themselves. 
Better yet, seeing those elements REPEATED across several sales letters to notice how they are used for different, or the same, offers when the leads have changed.