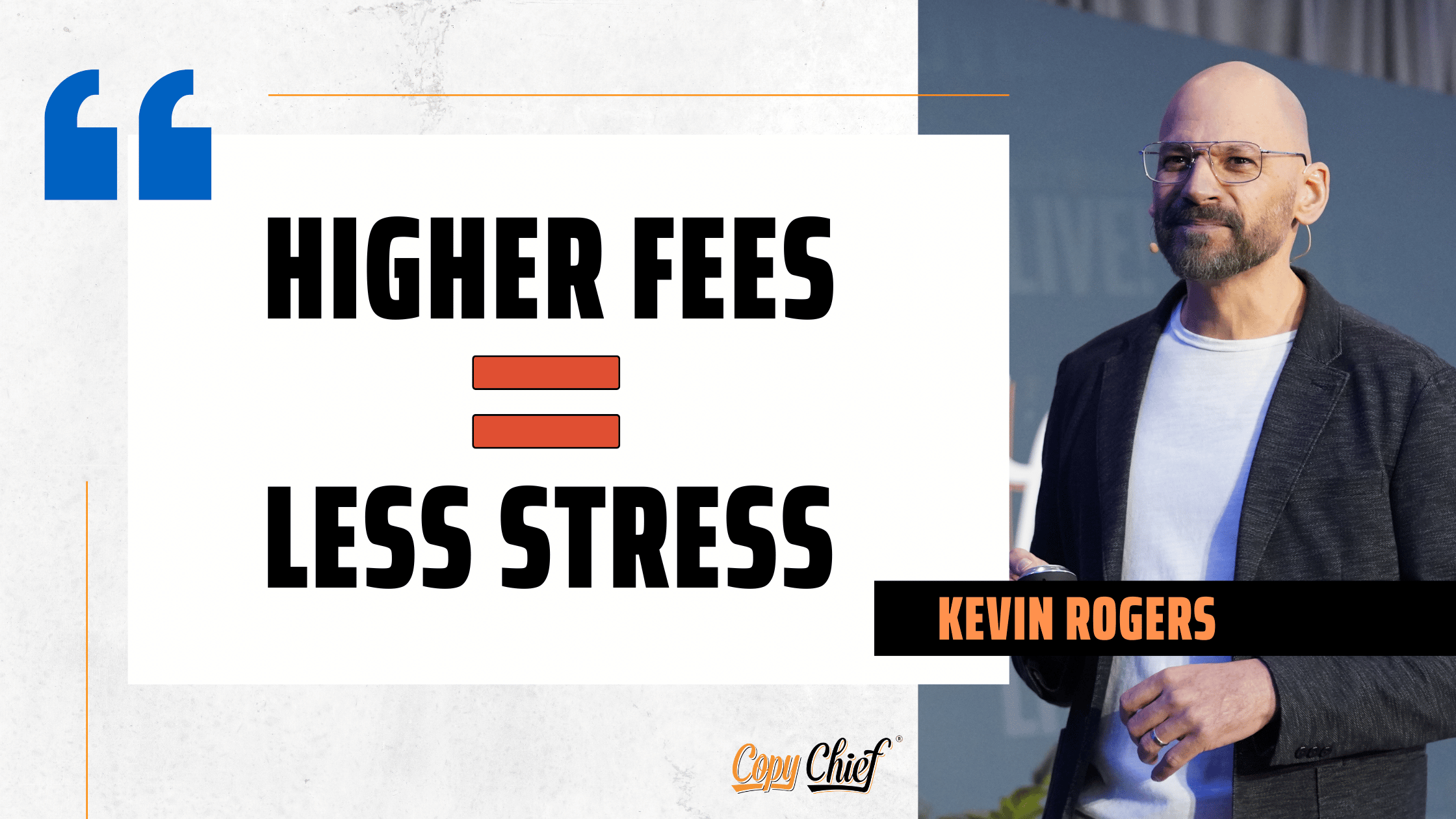 Have you seen that meme about a $500 vs $50,000 client?
The note from the $500 client says: "I just feel as though with this investment I'm about to make in you, that we should understand how our lives are about to change. I need results and you need to bring them. I am entrusting you with our livelihood and lives."
The $50,000 client says: "Money sent. Thanks."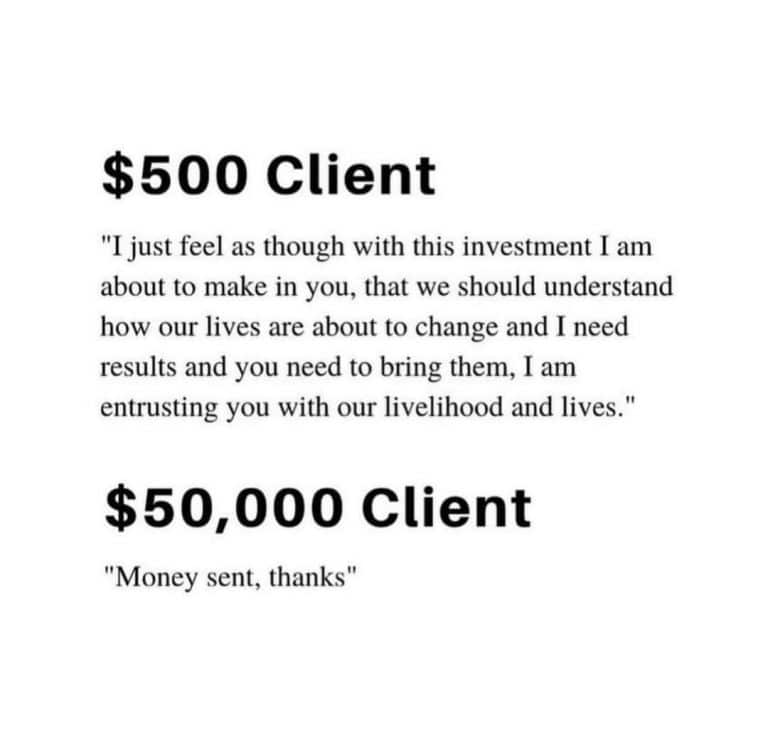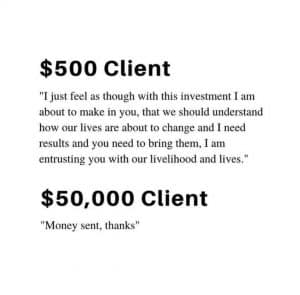 That's so funny – it hurts!
If you're a freelance copywriter who's lived that meme, then I want to help you connect with far better clients. 
I define them as "dream clients" because they respect the craft and your talent – and are happy to pay you very well for it. 
As you probably know, I've been connecting quality copywriters with amazing clients inside my private copywriting community since 2014… 
… and there's never been more demand than right now. 
So, if you're a copywriter and a cool person to work with, we should talk. 
I'm sure you've seen for yourself that freelancing job sites and copywriting Facebook groups are a pricing race to the bottom.
We do things differently here.
We are the only community where clients pay to post their jobs because they know the quality of our members.
Our team vets every lead that comes in and will connect you with them directly.
That means no cheapskates, no hype mongers, and no getting ghosted by time wasters.
In addition to the hundreds of companies that post copy gigs inside our community…
We are the sole recruiting hub for world-class marketing companies like Agora Publishing, Grant Cardone, and Mirasee, where the copy chiefs from those companies will train you in advance on the style of copy they want to pay you to write for them.
I want to be clear…. We are not an agency and you won't pay us a finders fee or a percentage of your gigs. 
We get paid by the companies looking to hire because they know our copywriters are true pros. 
If you're skeptical – good. 
There are more false promises in our industry these days than at any other time in the 20 years I've been a part of it. 
That's why I'm inviting you to see for yourself by filling out our short questionnaire and booking a free call with one of my personal co-coaches. 
This is not a salesperson. There's no pressure and no obligation. 
We need quality people who are also good copywriters, so we'll only invite you in – if we know we can connect you with great clients. 
So, take 5-minutes to tell me more about yourself and if it's a fit we'll be talking soon.