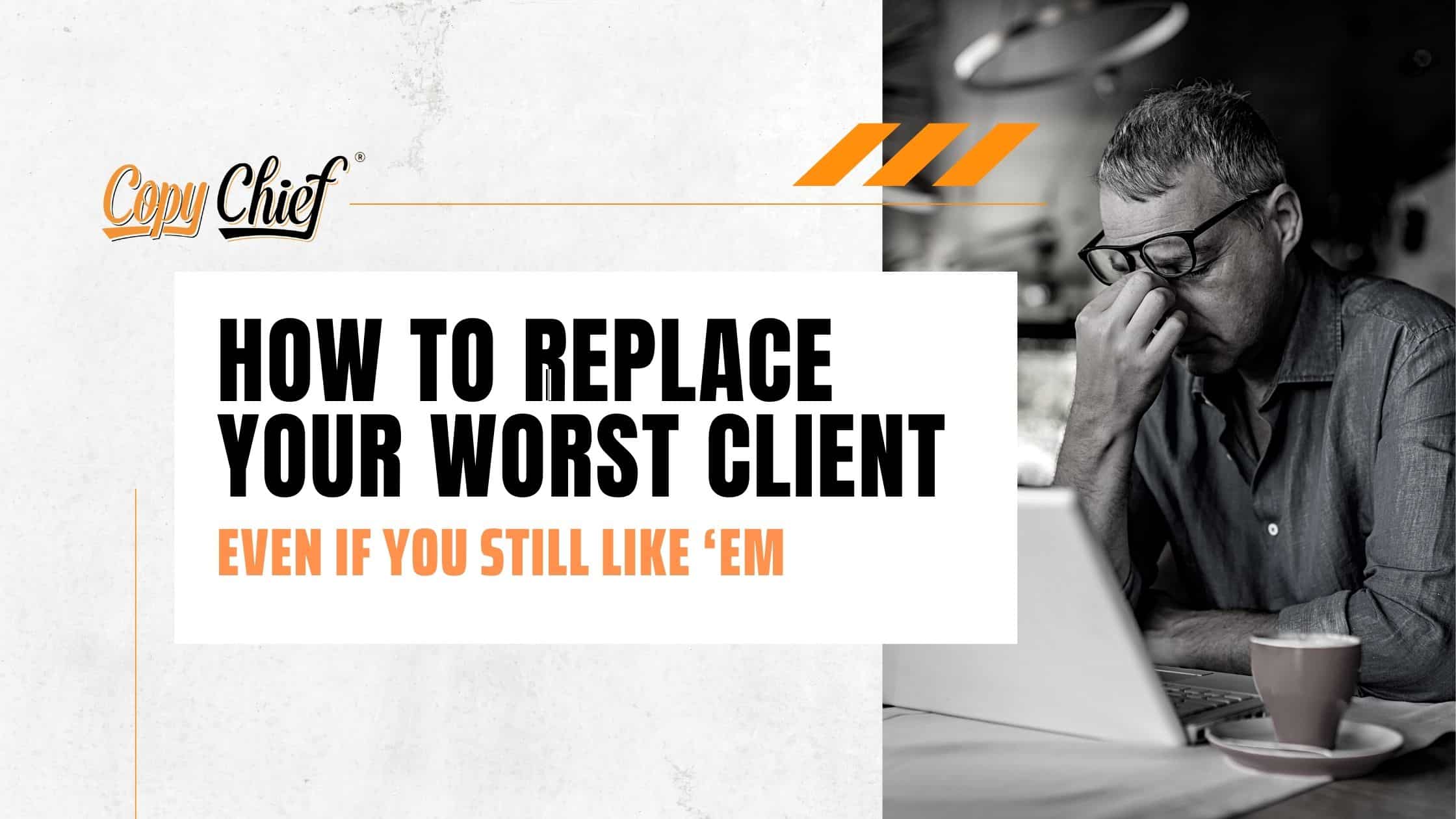 When you enter Phase 4-5 of your Freelancing Journey, landing gigs is no longer a problem. 
Now it's all about fighting for YOUR time.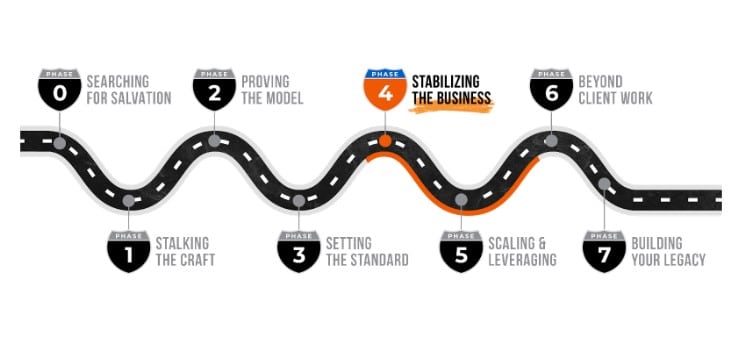 As you can see from the graphic, Phase 4 is all about STABILIZING your business. 
That means…
Knowing exactly how

much you earn per hour

for different types of work…

Learning to

say "no" to gigs

that no longer meet your optimal pay rate…

Packaging up your specialty services that

earn you the most

(and you ENJOY doing)…

Matching your specialty with

high-quality clients

who NEED your services right now.
All is very possible when you take a minute to assess what's working best for you so far, and what needs to go. 
Unfortunately, I talk to a lot of freelancers who neglect this step.
The result is them staying stuck (sometimes for years) doing the same work, with the same kind of clients, for about the same pay. 
It's a painful place to be. 
Without assessing and optimizing, bitterness will set in, just as if a bad boss were holding you back. 
Only, it's worse because the bad boss is YOU. 
If that stings a little, it should. 
But, I understand why you've been holding yourself back. 
Because I did it to myself, too. 
If you're like I was, you feel too burned out at the end of the day to think about your own business.
You're lucky to have the energy to enjoy personal time, let alone do more decision-making about your business.  
But, tough love… this is what you signed up for when you decided to be independent. 
Yes, it's daunting. 
Yes, you can do it. 
When you have the right plan.
One you can believe in. 
In many ways, it comes down to simple math. 
If you were to assess the projects you're spending your time on…
Identify and eliminate the ones that are dragging you down, and failing to meet your Effective Hourly Rate.
All you need to do is switch out those gigs for the right gigs, and…
You buy back (better yet, your new clients buy back)… 
Your TIME, ENERGY, and MONEY
I know this because a former stoner comic with ZERO business sense (raising hand) figured it out…
And has since personally taught hundreds of freelancers to do the same – many beyond my own level of success…
Then, there's no reason in the world you can't do it too. 
All you have to do is…
WANT TO

MAKE THE TIME

CREATE A PLAN YOU BELIEVE IN. 
This is the single focus of my live, in-person workshop in Knoxville, TN this September. 
If you know it's time to finally run your business like a business (instead of a side hustle), and you'd like the help of myself and my entire team to work with you to create this plan over 2 days…
Please check out the event page and grab your spot. 
Seats are strictly limited to 25, and several are already spoken for. 
The best way to get done what you've been "too busy" to even begin doing is to block two days on your calendar and DO IT.
If you have questions, email us at [email protected]
If you're ready for the next Phase of your freelancing business, I'm ready to partner with you to make it happen.