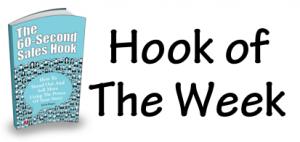 Hey, Kev here… hard punching KLT hook this week from a divorce mediator who doesn't mince words.
The great lesson in this one is to match the tone of your hook to the conversation happening in your prospect's mind. Bev is boldly unfiltered in her phrasing when she talks about raising young kids through her ugly divorce, saying: "I'm sure I screwed them up in the process."
I bet 90% of business owners would not bare their souls like that, but this is exactly what is going through the head of people experiencing divorce, and more importantly, exactly how they talk about it.
I didn't edit a word of this KLT hook. Proof that when you are boldly honest and confident in your product, the formula will serve you perfectly.
Thank you Bev for your kick ass contribution to Hook of the Week.
IDENTITY
Hi, I'm Bev Lewis… I am a Divorce Mediator and single mother of 4 adult children.
STRUGGLE
I separated from my husband in August of 2002. I admit, I didn't have the friendliest divorce. For years I was in and out of court fighting to protect the rights of my children. I was angry, frustrated and resentful and it was difficult raising 4 minor children when I was alone and had no resources. I'm sure I screwed them up during the process.
DISCOVERY
Then I discovered the power of mediation and I realized that there was an alternative to the traditional, hostile court process. I was determined to create a system so other families could avoid the emotional and financial whirlwind that I experienced.
RESULT
Since I started my business in 2005 I have helped hundreds of clients to create a positive solution to their separation experiences by supporting them with resources and information every step of the way.
CALL TO ACTION
To learn how I can support you too, enter your best email address below and you'll get free instant access to my special video, "The Power of a Positive Divorce"

I'll see you there!