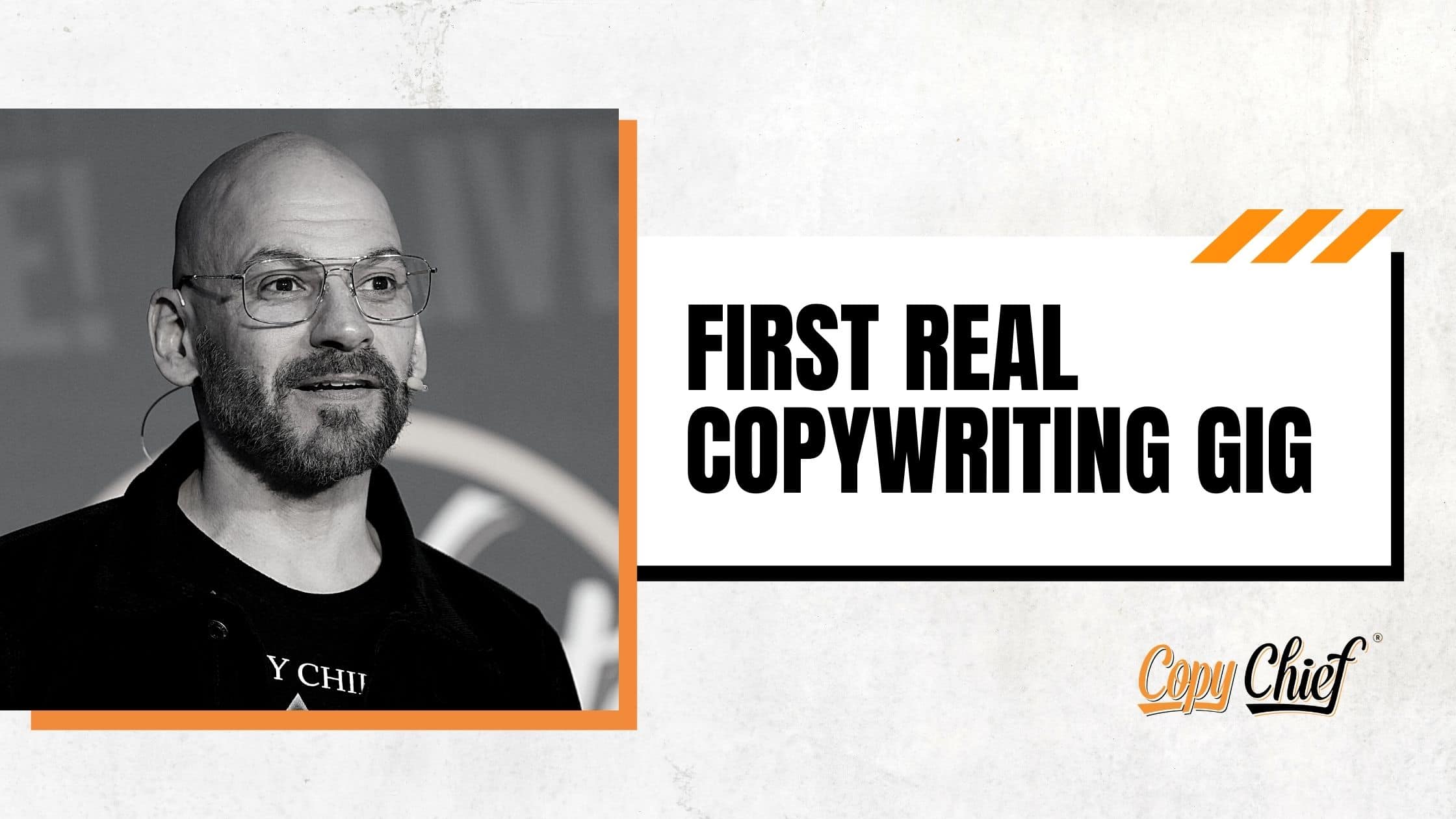 Everyone remembers their first paid gig.
It changes you for good. 
No matter how big or little the pay, the fact that a person of reasonable intelligence has decided to send you money to perform your money skill for them…
Wow. 
The moment you see that digital dough hit your account is the moment the fantasy becomes reality. 
Mine?
I was a few months into copywriting and eager to land my first client…
My friend Vinny tells me, "There's a guy on the copywriting board looking for someone to write a series of 5 autoresponders. Tell him you normally charge a hundred an email but you'll do a package deal for three hundred."
"Okay man, sounds good," I said. "One question, 'what's an autoresponder?'"
Yes, I was super green, but more than that, I was hungry. 
I submit my proposal to the guy and I know if he likes the price, he'll want a sample. 
So, I sat down at my kitchen table after dinner and wrote my very first autoresponder series of emails. 
I picked a fictional product that helps golfers drive further off the tee. 
Weird thing is, I don't play golf. 
I don't even like golf. 
But I know people who golf, and I'd studied enough golf ads to have a sense for what motivated them.
Sure enough, the guy asks for a sample and I send him "a recent series I wrote in the golf niche."
The next day he writes back and says, "Your price was a little higher than some of the other copywriters, but I like your writing style. I can tell you know what you're doing." lol
And right then my freelance copywriting career was officially launched.
 
I stayed booked for the next 12 years, parlaying a low dollar email-writing gig into full package launch copy projects at "fifty k" a piece, and now a 7-figure business training and connecting copywriters, marketers and business owners. 
A pretty epic journey so far. 
But NONE of this would have happened without that first gig. 
On my recent Dream Gig 2021 webinar I laid out the plan I would use today if I was looking for my first client. 
You can see the replay of it here for the next few days.
Go get it!
---
The shiny, new Copy Chief member community and training dashboard is live! If you're already a member, dive in and enjoy. If you're not a member, you can join here.

Whenever you're ready, here are a few other ways I can help…
Become a member of Copy Chief. It's everything you need to sharpen your skills as a copywriter and build your freelance business – all with a killer support system at your back to help you do it. To learn more, check out this page here. 

Mark your spot on the Freelancer's Journey Timeline. Moving forward in your freelance business starts with identifying where you are right now.  Go here to see the full Freelancer's Journey Timeline and mark your spot. 

Find out what the best in the business do differently with the Copy Chief Radio podcast. Every week we release a fresh new conversation with the top producers and change-makers in the world of marketing, copywriting, and business. Tapping into their minds won't cost you a thang – listen here.