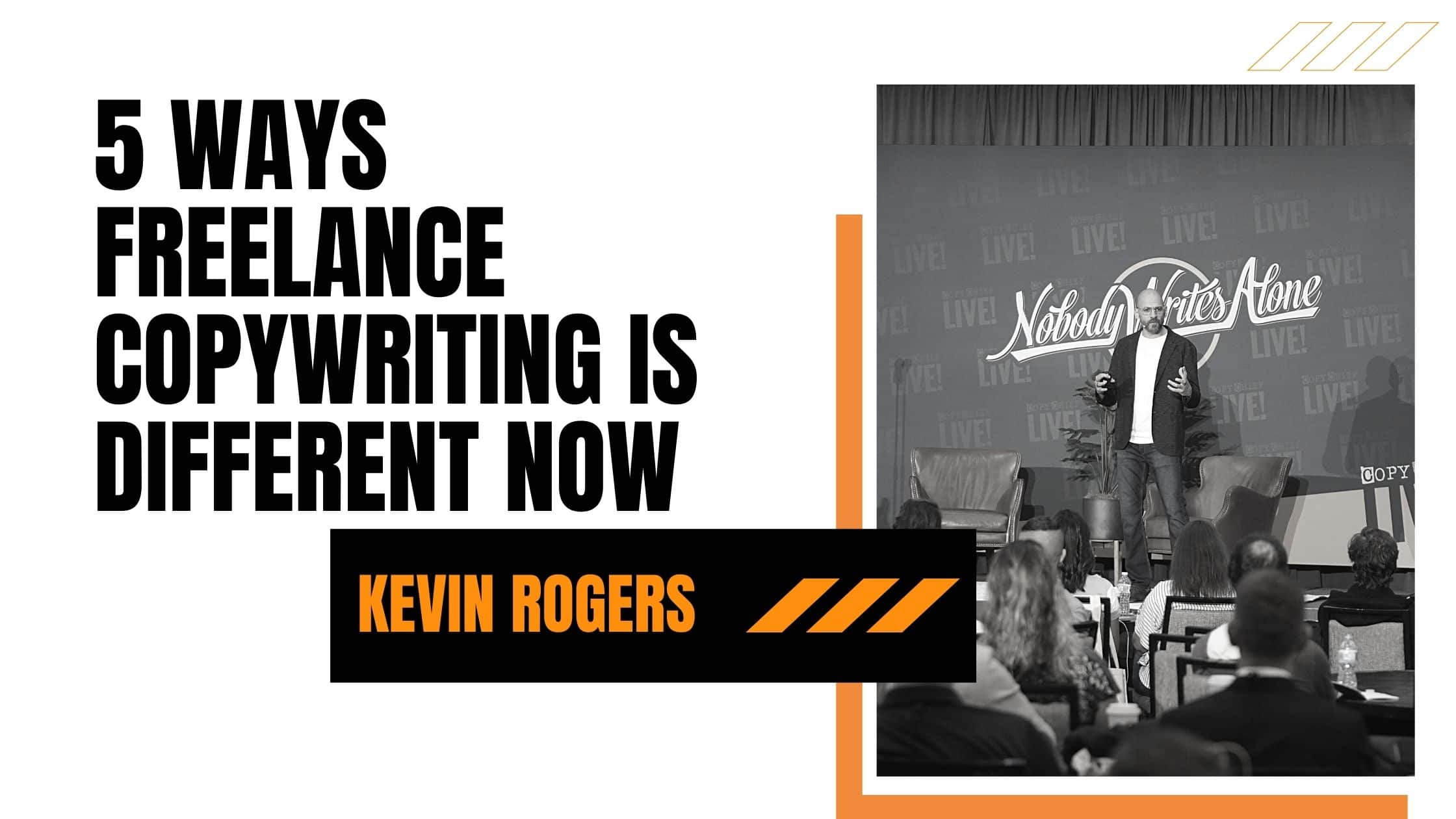 You and I both know that hiring a freelance copywriter is not exactly the same as hiring other types of contractors. 
That's because no other contractor will represent a client, their voice, and the quality of their brand to the world with greater impact than a good copywriter.
Copy Chief is the only copywriting community where clients pay hundreds of dollars to reach our members because they know they are connecting with top quality copywriters of all experience levels. 
There's never been a "rulebook" for helping this unique relationship work smoothly – so we're writing it… based on the thousands of conversations we've had with freelancers and the companies that hire them over the last six years.
Spending every day on the frontline of freelance copywriting means we get to see every hiring trend as it emerges in real-time.
This year we saw 5 radical shifts in how companies are hiring freelancers…

A shift away from our copywriters being hired for "one off" copywriting projects, and a major trend toward companies looking to fill

ongoing monthly work retainers. 



A big trend toward companies

building teams of copywriters

and

hiring chiefs to lead those teams. 



More companies retaining

copy coaches to help their existing teams sharpen their copy chops.



Increased demand for

personal copy mentors to help them write better copy for their own social posts, podcast interviews, and speeches.  



A steady uptick in

"full time" and "virtual in-house" hirings. 


Companies who understand the value of great copy for their business are much more inclined than in previous years to propose ongoing retainer work for three good reasons: 
They are more savvy about measuring the impact of good copy on their bottom line… 

They realize it takes time to nurture the relationship with their copywriters, and of course… 

They don't want to lose a good contractor to the competition.
So, for all the pain and turmoil of a year that will go down in history as one of the most destructive and disruptive on record… 
The world of copywriting has EVOLVED in ways we have been pushing for over the last six years since Copy Chief began.    
The "dream gig" is becoming "the new normal" – if you're prepared.
So, on Thursday, December 17th, I'm holding a free web event called: Dream Gig 2021
If you're tired of constantly prospecting, closing, and onboarding new clients month after month, then you need to be on this training. 
Register free here: Dream Gig 2021 – The New Way To Confidently Attract Freelance Clients Right Now 
And you'll see why freelance copywriters like you are loving these kinds of steady gigs (and what they're doing with the extra time to grow their business beyond client-relient money). 
See you there!
---
The shiny, new Copy Chief member community and training dashboard is live! If you're already a member, dive in and enjoy. If you're not a member, you can join here.

Whenever you're ready, here are a few other ways I can help…
Become a member of Copy Chief. It's everything you need to sharpen your skills as a copywriter and build your freelance business – all with a killer support system at your back to help you do it. To learn more, check out this page here. 

Mark your spot on the Freelancer's Journey Timeline. Moving forward in your freelance business starts with identifying where you are right now.  Go here to see the full Freelancer's Journey Timeline and mark your spot. 

Find out what the best in the business do differently with the Copy Chief Radio podcast. Every week we release a fresh new conversation with the top producers and change-makers in the world of marketing, copywriting, and business. Tapping into their minds won't cost you a thang – listen here.