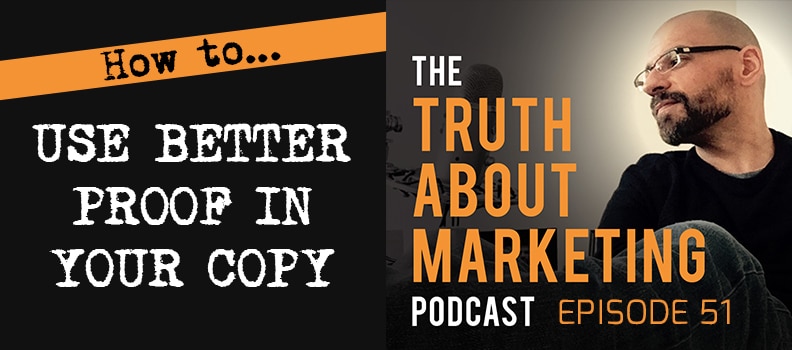 In This Episode
0:55: April explains the REAL reason your customers think you're full of it (and you can't sell them a damn thing).
3:55: How April traded in her journalism career for copywriting, and how sleuthing taught her to hook readers like fish and never let go.
5:30: The ugly brick wall that every copywriter hits when writing for a big audience, and the simple step-by-step process April uses to leap straight over it.
8:55: The two bestselling books you need to read if you want to become a better writer. (Surprise! These aren't more of your typical copywriting classics!)
10:10: How this famous writer conquered crippling rejection and a near fatal accident, then went on to write dozens more bestsellers (this will inspire you through any setback)
12:00: How April approaches the copywriting business as a woman, and the weird game she noticed being played around her. (Listen up, because this is an important lesson no matter your gender.)
15:20: This classic piece of business advice in the copywriting world is WRONG! (It's also the reason Kevin quit doing standup comedy and made him think, "This is such bullshit.")
18:00: The secret test April uses that ensures customers will love you (instead of telling you to take a hike).
21:50: The number one principle for gaining your reader's trust (and their loyal patronage), with specific examples you can immediately start using in your copy TODAY.
26:10: Three ways to instantly bypass a reader's doubt without any fuss. (Most people think they know this, but they do it wrong and sabotage their sales.)
30:30: April explains why you have to "fall in love" with your customer when you write copy for them. (Plus, the REAL reason you're failing to get inside your reader's head.)
Bullets written by copywriter, Caroylnn Ananian. You can find her on Twitter @CarolynnAnanian
Resources Mentioned
April's article about proof in copy
Gay Talese, Frank Sinatra Has A Cold
The Truth About Marketing podcast is produced by James Clouser. Graphics by Cassie Clouser.
[podcast_optin]
Disclaimer: Every effort has been made to accurately represent our product and it's potential. Any claims made of actual earnings or examples of actual results can be verified upon request. The testimonials and examples used are exceptional results, don't apply to the average purchaser and are not intended to represent or guarantee that anyone will achieve the same or similar results. Each individual's success depends on his or her background, dedication, desire and motivation. As with any business endeavor, there is an inherent risk of loss of capital and there is no guarantee that you will earn any money.