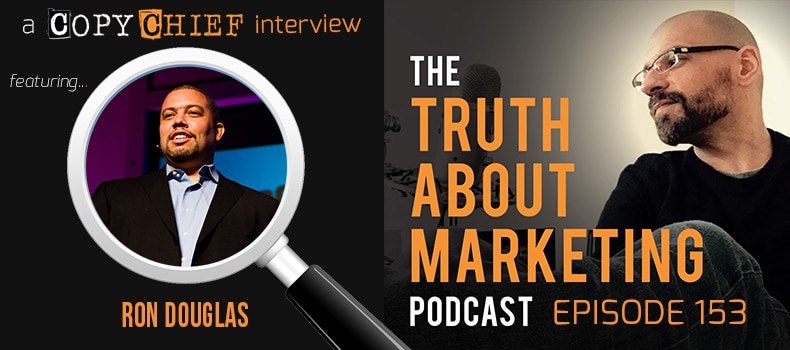 In This Episode
As I was scrolling through my newsfeed, I saw my friend Ron Douglas post 10 things most people don't know about him…
I'll share the first three:
1) My parents met in a heroin rehab clinic in Harlem, NY in 1973.
2) My dad was a drug dealer as well as a user. He hustled with some pretty bad guys with mob connections.
3) My dad got caught by the police in one of the biggest drug busts in NY City history at the time and plead down to being a user. He was released and later found dead on a rooftop in Harlem in 1974 at age 20. That was just 6 weeks before I was born.
Wow…
You don't see a rare gem like that on your feed everyday, so after some digging around, I decided to invite Ron for an interview…
In this episode, Ron shared how he overcame hardships from a dysfunctional childhood to becoming a best-selling author of recipe books, and today, an online business owner with a large and loyal audience.
Plus, the one thing you can do to dramatically improve your webinar conversions that don't require more than an hour of your time.
Resources:
Learn about Recurring Revenue from Ron
P.S. Be sure to download the free Copy Chief App (It's free for iOS and Android) where you can get access to all of the podcast episodes, articles and more cool content designed to help you boost your sales.
Disclaimer: Every effort has been made to accurately represent our product and it's potential. Any claims made of actual earnings or examples of actual results can be verified upon request. The testimonials and examples used are exceptional results, don't apply to the average purchaser and are not intended to represent or guarantee that anyone will achieve the same or similar results. Each individual's success depends on his or her background, dedication, desire and motivation. As with any business endeavor, there is an inherent risk of loss of capital and there is no guarantee that you will earn any money.