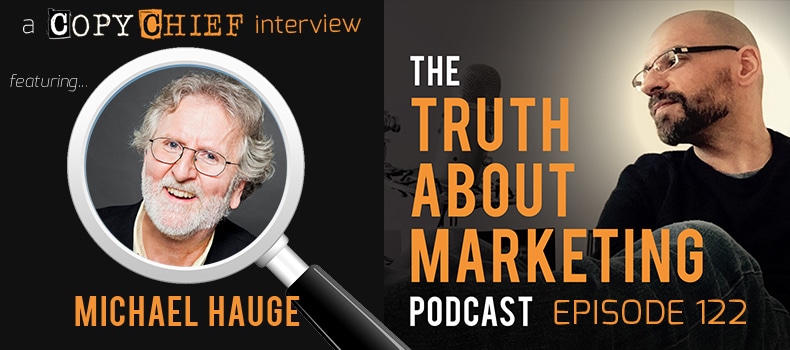 In This Episode
What can you learn about storytelling from the guys that Hollywood stars (like Will Smith) rely on to help them get it right?
Stupid question, I know.
Thing about story is…
It usually sounds better in our heads than it does in our reader's head.
So it's easy to wander down rabbit holes and end up in the dark part of the forest with no clear path home. Without a clear guide you'll lose your way fast.
Michael Hauge is a great person to guide your stories.
He's spent his life as a story consultant for big time Hollywood movies where hundreds of millions are on the line with almost every release. (How's that for launch pressure?)
Michael has a new book where he breaks down the 6 steps to telling a great story. We cover that in the beginning and you definitely want to hear that.
Then, I took Michael up on his offer to tell him one of my stories and let him give me some pointers.
Those "pointers" were more like sharp arrows flying in at warp speed.
He totally tore my story apart. It was beautiful.
So, dive in and enjoy getting the "deep inside game-plan" from one of the great storytelling masters.
Resources:
Get the FREE Story Success Chart here
Storytelling Made Easy (Michael's Book)
Show notes & bullets written by Max Hamm. You can reach Max at maxhammcopy.com.
[podcast_optin]
Disclaimer: Every effort has been made to accurately represent our product and it's potential. Any claims made of actual earnings or examples of actual results can be verified upon request. The testimonials and examples used are exceptional results, don't apply to the average purchaser and are not intended to represent or guarantee that anyone will achieve the same or similar results. Each individual's success depends on his or her background, dedication, desire and motivation. As with any business endeavor, there is an inherent risk of loss of capital and there is no guarantee that you will earn any money.