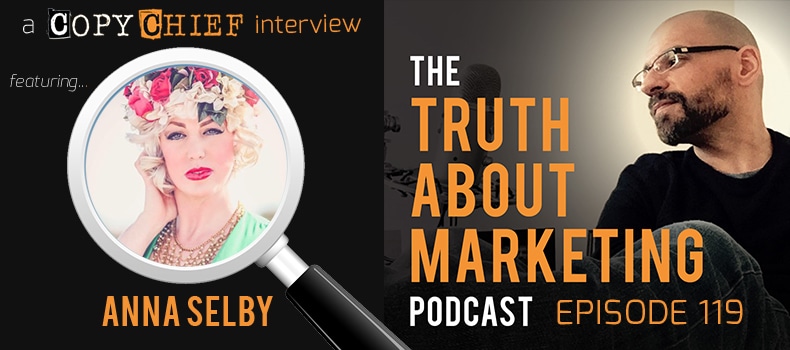 In This Episode
My guest today is social media specialist Anna Selby. She helps clients market their businesses and grow their audiences on social media. She has also worked with top-of-the-heap entrepreneur Gary Vaynerchuk.
"I was like the Black Sheep Kanye West of Real Estate…" Anna said, laughing during our interview. "I had an industry that thought I was bat sh*t crazy… but everything I did on social media was calculated to build authority."
As Anna explains, you can't bombard all social media platforms with the same content and expect it to stick…
… so you must understand the avatar behind the screen and engage them.
In this episode, Anna reveals her top social media tactics and tricks you can use to quickly build authority. (You'll multiply sales without running a single ad… even if you have zero budget.)
"Can't Miss" Moments:
Anna's simple trick to focus more eyeballs on your videos…

without

paying for traffic or boosting your posts.
The

"Kanye West"

method to selling your product or service on social media―no need for expensive Facebook ads or a big budget when you do

this

.
Do you separate your personal page from your professional page on social media? (Anna's surprising revelation why this actually hurts your business.)
The

"FORD"

tactic to building authority on social media,

fast.

(And Anna's secret to turning complete strangers to customers on Facebook without spending a dime.)
Anna's

"Dream 50"

secret to grabbing a seat at the feast with the top influencers in your market. (Forget networking… do

this

and you'll make profitable partnerships without even leaving your home.)
What's the one thing Anna's done that's produced the most surprising result?
Anna discovered one simple thing to summon dogged tenacity and take consistent action… even when your brain and your body have other plans.
Check out how she "hacks" her brain for success at 35:45.
Resources:
Show notes & bullets written by Max Hamm. You can reach Max at maxhammcopy.com.
[podcast_optin]
Disclaimer: Every effort has been made to accurately represent our product and it's potential. Any claims made of actual earnings or examples of actual results can be verified upon request. The testimonials and examples used are exceptional results, don't apply to the average purchaser and are not intended to represent or guarantee that anyone will achieve the same or similar results. Each individual's success depends on his or her background, dedication, desire and motivation. As with any business endeavor, there is an inherent risk of loss of capital and there is no guarantee that you will earn any money.