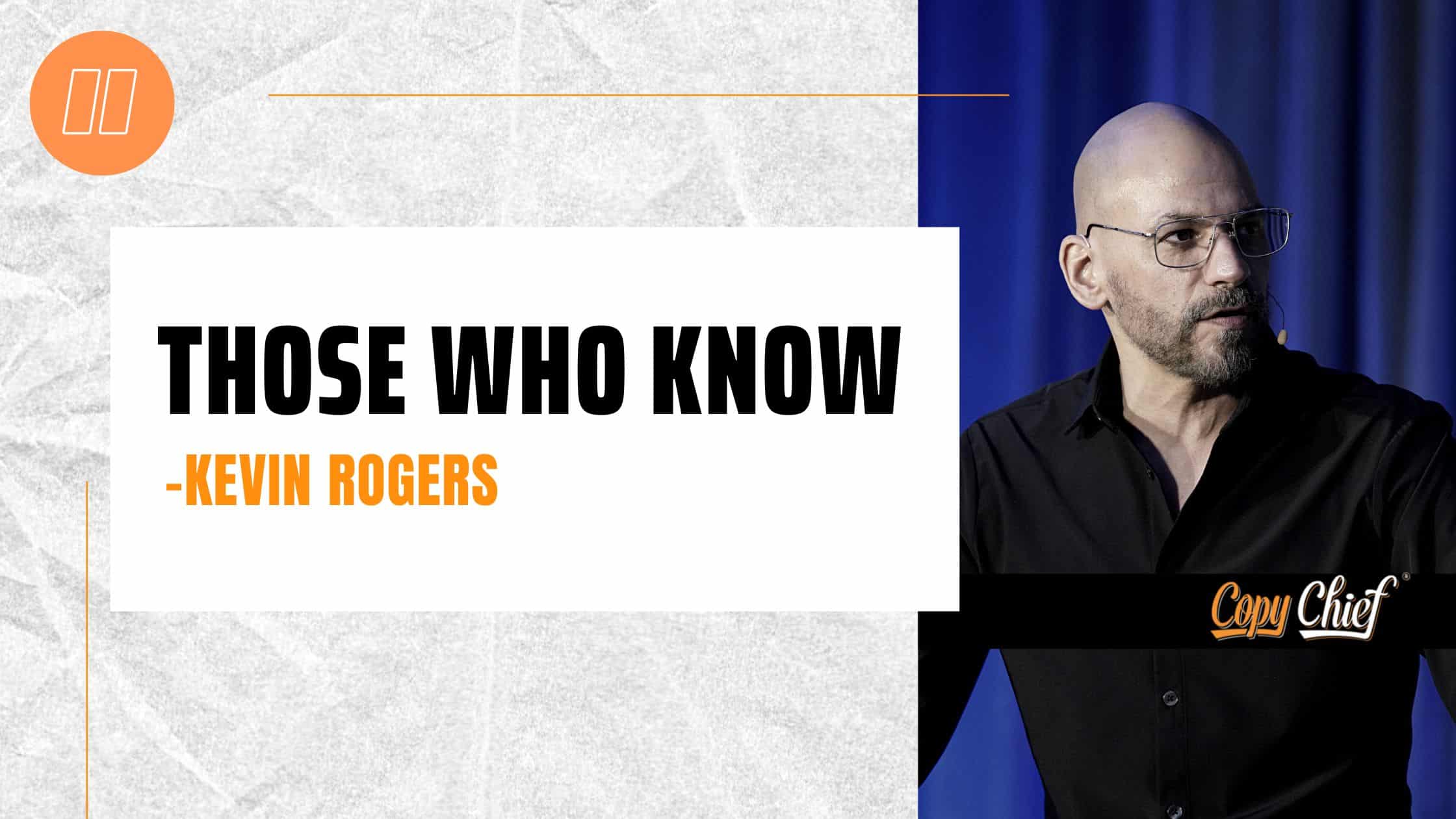 The truth about marketing, which very few people will admit, is that you never know what is going to work.
True marketing teams comprise a gaggle of experts.
Experts in predictive data.
Experts in funnel design.
Experts in messaging.
All making their most educated guesses at which angles, hooks, and prices will click in place to snap the lock and sell the offer.
And, still they fail.
Yet, if we were to believe the social (distortion) media accounts, we'd be convinced most marketers do nothing but win.
That the self-proclaimed wizards of marketing, especially those eager swaggarts of the direct response world, are pissing an endless stream of "epic crushes" to fill their blessed commodes with liquid gold.
While they quietly flush the common yellow waste, and slip out of the room unseen (without washing, I assume).
The true legends of marketing are not show-offs.
Not after a dominant victory, and certainly never before an assumptive win.
Like a seasoned athlete whose career record consists of as many gut-twisting defeats as it does confetti storm triumphs, after a win, they take a knee and bow their heads in gratitude that the gods saw fit to smile upon them – this time.
Knowing it could always go the other way.
No dancing on the opponent's logo.
No screaming into the reporter's mic.
No champagne-smeared TikTok posts.
They hug their families, wave at the parade, and get back to work.
Your career in marketing, should you be so fortunate, will be a long one.
The thrill of victory, and the agony of defeat, are both out there.
Waiting on you.
Are you up for it?
All of it?
There are safer games.
Not everyone is called to rugby.
Your neighbors play kickball every Thursday night.
Surely there's room for one more.
They'd love to have you.
No?
Okay.
Then learn to love the bruises, and the occasional broken bone, that earns the trophies you'll feel so proud to display.
Do the work required, internally and externally, to persevere.
Show up, all the way, every time.
Even in the face of doubt.
Especially then.
Because the legends know, that they never really know.
And love the game just the same.