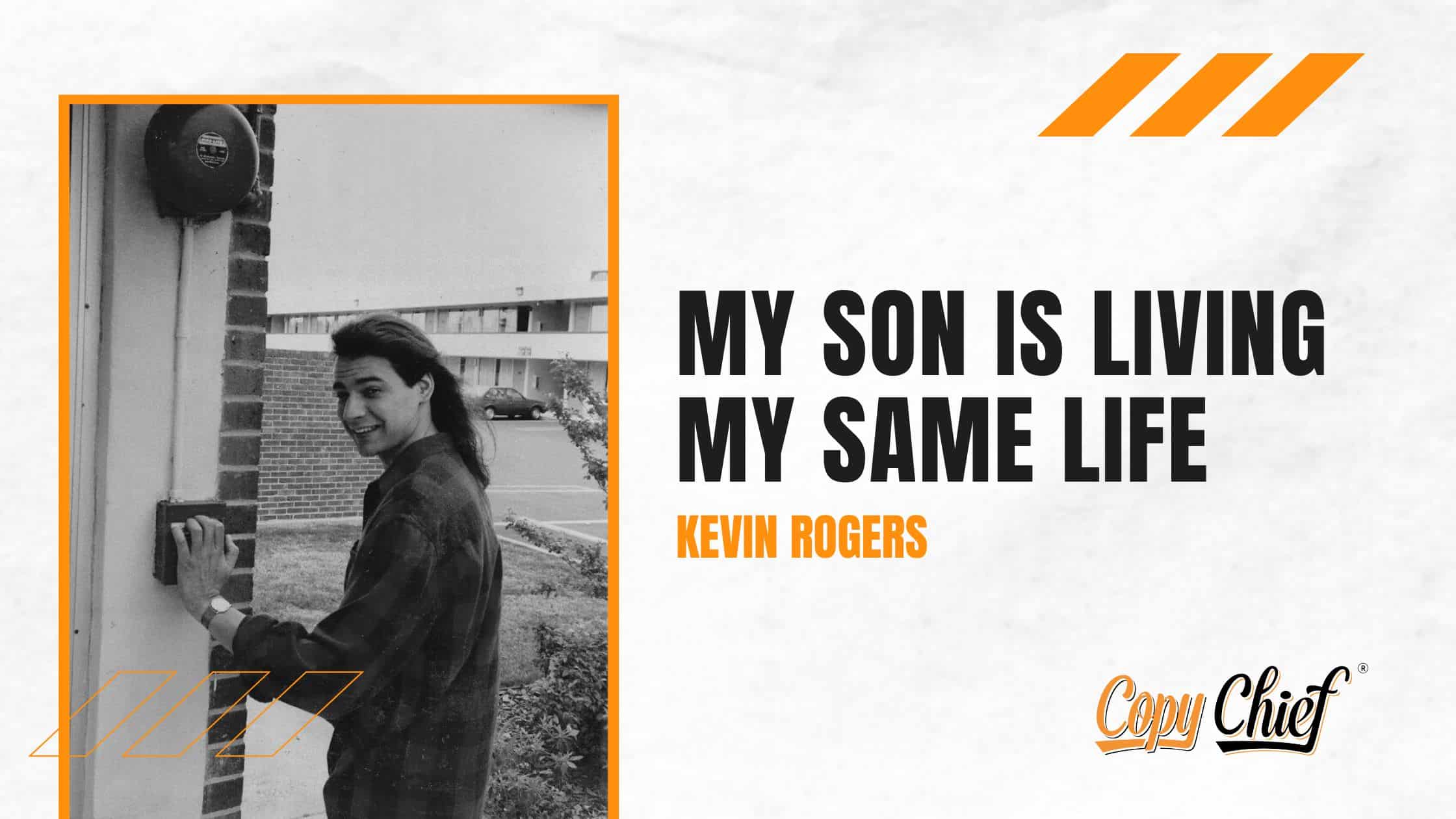 It's 11:13 pm and my son, Ben, is in his room practicing the solo to Crazy Train, over and over (and over) again. 
I was 10 when that song came out. 
Ten years later I was on the road full-time, performing stand-up comedy.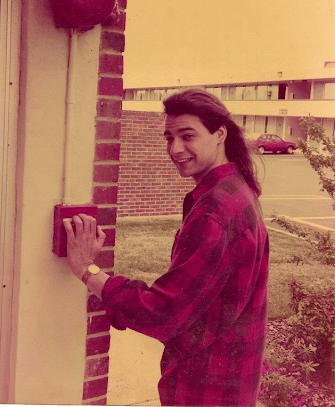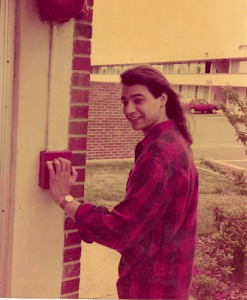 (Killing time between shows c.1990)
Ben is 19 now.
His dream is to make music.
Move to Nashville.
And travel with his band. 
As his friend (and a fan of his music), I hope he gets to live his dream.
As his dad, I'm torn. 
Things are different these days.
Aren't they?
When I set out on the road as a comic in 1990, there was…
No Internet.
No social media. 
No GPS. 
And, no logic to what I was doing. 
I went bankrupt at 22. 
Moved to a frightening Chicago neighborhood at 23.
And had the time of my life.
I once heard someone describe parenthood as, "like having your heart leave your body and walk around outside."
Pretty accurate.
Thinking back to the times I could have been murdered, arrested, or pummeled by rednecks I insulted from the stage…
I realize I was lucky.
There's no other way to explain it. 
So, as a parent, what does protecting your heart really mean?
Packing it in bubble wrap so it never gets damaged?
And, is it ours to protect?
My parents lived with the same gut-wrenching fear about my safety that every parent lives with. 
But, looking back, they had no say in the choices I made after 18.
Even if I secretly wished they did.
What I want for Ben, in his young adulthood, is to try.
And Fail. 
Then try harder.
Fail harder. 
And, ultimately, succeed. 
In every aspect of life.
Music. 
Accounting.
Love.
Adventure.
Romance.
Parenthood.
God, just don't let him be bored.
Or boring.
That's a sad waste of a good heart.