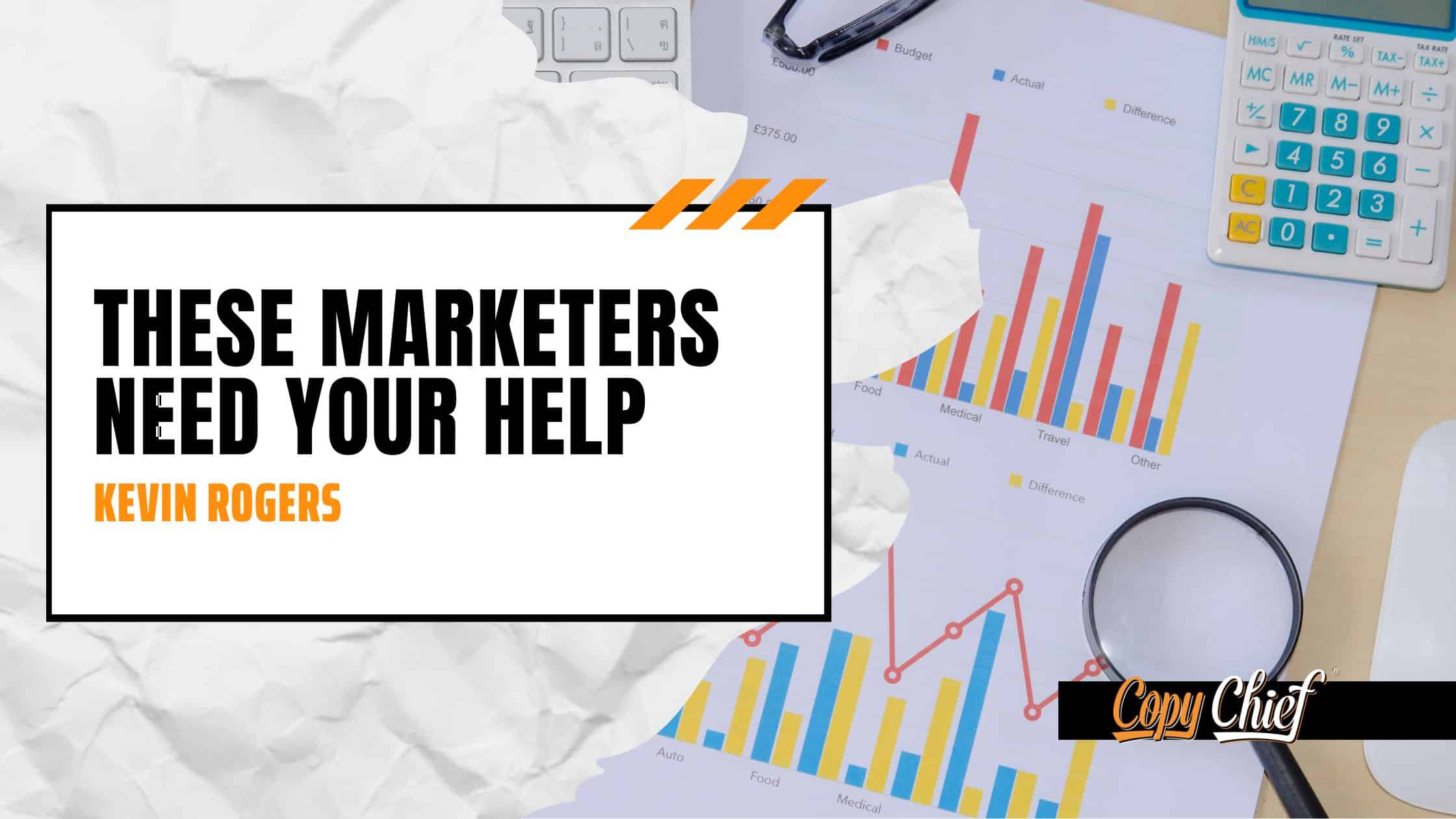 It's easy to assume that savvy marketers who make a lot of sales have tight funnels.
I can tell you, THEY DON'T.
I'm not throwing shade on them, though.
As a freelance copywriter turned business owner I totally get why these gaps in their marketing game exist.
With so many moving parts it's easy to miss some of the most obvious things that leave gaping holes in your funnels.
We have our own list of things that "need updating" assigned to our copywriters and tech team – and we're a super-efficient team who teaches this stuff every day.
(It's always helpful when our members and buyers of our products point out anything wonky, so if you see something, say something 🙂
Here's why this is good news for copywriters.
These busy business owners need YOU to come in with fresh eyes and good ideas for improving their funnels.
And it's super easy to find the places where you can swoop in and play hero for them – and get paid to do it.
Here's an example:
Just this week, I signed up for the list of a well-known marketing leader.
I was planning to see him at Brian Kurtz's mastermind where I was scheduled to present until hurricane Ian decided differently.
This guy is known for his big personality and is an expert at building a strong audience, so I planned to use his onboarding as an example of how it's done right.
So…
I was SHOCKED when I saw the emails in his welcome sequence.
In the very first email, there was a reference to an event from SEVEN MONTHS AGO.
The emails that followed felt hollow in tone as if they'd been assigned to someone on his team as a random task – clearly NOT a copywriter.
I guarantee this guy is losing trust – and money – from this simple oversight.
Because this guy is a friend and I empathize with how things can get overlooked, I'll politely point it out to him so he can fix it.
He'll either respond with an embarrassed emoji face or have his team fix it.
Or, as often happens, he'll ask me for a reference to a good copywriter who can come in and tighten up the copy in his funnels.
Then I'll pass the gig along to a member of my Accelerator group.
Yet, I see this kind of thing all the time. And I'm sure you do, too.
Next time you do, take initiative.
Make a quick Loom (60 seconds tops) screenshotting the mistake and send it to them.

Title the loom something like: "URGENT: mistake in your email sequence"

Resist the urge to pitch your services directly in the message you send with the loom. You're just a friendly fan of their work looking to help out. You can casually mention at the end of the video that you are a copywriter and are happy to help if they need it.
That last one is important because they receive a lot of pitches from people pretending to be fans every day, so you'll need to keep it sincere to make it past the filter.
Done right, this is a golden opportunity for you to land a "step one" gig and start a relationship with a high-volume marketer who very likely has many needs for better copy in all of their funnels.
next
That doesn't mean doing the work for free. Just be strategic in how you approach it.
Just remember: even savvy marketers desperately need the help of good copywriters.
And when they find someone good, they're not going to look for somebody bad.
So, when you step up as a good person looking to help out, and not another cold fish money grabber, good things happen.
---
Good news/bad news if you missed out on our anniversary sale last month…
The price has gone up to its rightful amount, however, on this plan you have the option to pay less on the monthly plan.
So, if you couldn't swing the sale price or even the 3 pay option on that deal, you can get started now for just $149 and check out everything with full access for 30 days with no risk using our guarantee. You can check out the offer page here to get it.