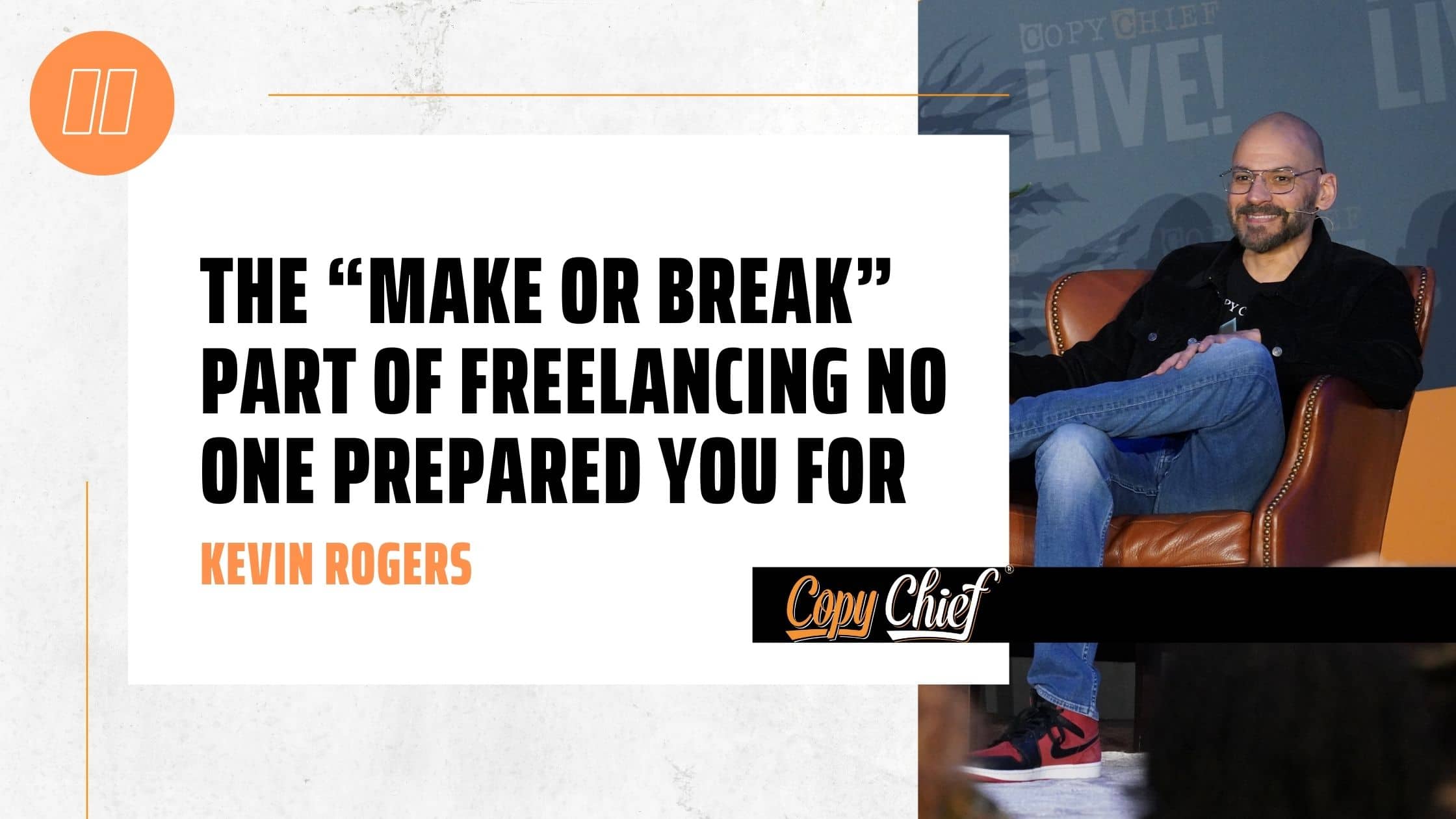 There's a problem freelancers face when it comes to personal productivity: 
Knowing how to use our time!


It seems so elementary, but it's understandable why we struggle with this.
Because, as independents… 
No one teaches us how to manage our own projects, let alone which things will actually grow our business and which are a waste of our time. (cough, Clubhouse)
We usually start figuring all this out the minute someone agrees to pay us for our service the first time. 
Not ideal.
___________________________________


First, this reveals some very alarming discoveries as to how many evil forces are fighting for our time when we need to get some shit done on a hard deadline…
sick pets

dramatic children

confused spouses

needy friends

loud neighbors

leaky toilets
And that's just the EXTERNAL forces!
Then you've got the INTERNAL crisis of confidence to deal with because now that you have an actual client you seem to have completely forgotten how to do the skill that you just sold as your specialty.
"How is this my f'n life right now?!" you wonder aloud to the sick dog who can't hear with that plastic cone thing on its head.
You feel like a fraud.


And you're sure the only thing to do now is to return this nice person's payment and go straight back to bed. 
Many do just that.
One dip of the toe into shivery freelancing waters and they run for the shelter of a warm cubicle.
But, NOT YOU. 
YOU somehow made it through that first project. 
(Or you're about to, and you'll survive it much easier because you have a group of friends to back you.)
And you are IN THIS for keeps.
___________________________________


Beyond our personal ability to complete paid projects though… 
There's a bigger question about which things we should be working on every day to GROW the business.
See, delivering the service is only one part of our business as freelancers.
And if that was all we had to do, once we got into the swing of it, life would be pretty alright. 
We'd be… employees.
Except we wouldn't have to do the most annoying parts of employeeing, like attending office meetings and holiday parties, and eating microwave lunches in 30 minutes while avoiding dumb people in a tiny room full of dumb people.
That wouldn't be so bad.
"Yeah, can I just have that?"
Well, maybe.
There are virtual jobs and people do work like that.
But, want to hear a shocking truth?
Guess what virtual employees complain about most in surveys?
Isolation.
They report that the novelty of working alone, from home, or a cafe, or anywhere that first sounded like a dream come true… 
Wears off after about two weeks.
Then they begin to feel lonely, frustrated, insecure — even paranoid – about their jobs.
At that point, the one thing they want more than anything else is camaraderie. 
Those little jokes at the microwave… the office gossip… the memes about the boss… the occasional drink after work.
These are tribal needs the average human craves…  and that even introverts require to feel safe and productive.
This whole "working on your own" thing is still very new in society.
Yet, you've chosen to be independent.


You've worked enough in traditional environments to know… 
You are not the average human.
You do not want to have your time and energy dictated by someone else.
And especially someone (or a group of someones) who do not have your respect.
You have chosen Independence because you are truly independent.
And you can and will thrive as an independent once you identify all the evil forces, internal and external, that will attack your confidence and inability to handle your time efficiently.
Then, to understand what the heck you should be doing with your time and energy to help your business grow – without losing your mind along the way.
There's never been a guide for this before.
We've always been left to figure it out on our own.
Until now.


Because, for the first time, on February 17th at 12:00 EST… 
I'm going to give you the plan for exactly how to divide your time and energy… 
So you always know what you should be doing (and not wasting time on) to earn the maximum amount of money with every hour you spend in your business.
There are 3 essential categories of stuff you need to handle every week to grow your freelancing business, and only half of them are directly tied to delivering services to your clients.
Some of them require you to screw off and – and pay yourself to screw off (and to feel as good about screwing off as you do about completing projects!) 
So, whatever you think I'm going to teach you on this training… I promise you're in for some big surprises. 
If you've ever reached the end of a long day freelancing feeling exhausted and feeling like you have nothing to show for it, then this training is the answer you've been searching for. 
You'll learn how to slice up your freelancing time and energy to earn more, grow faster and stress less by balancing the 3 critical growth factors of a successful freelance business.
PLUS – we'll have a challenge following the training where you can get Kevin's personal help planning. out the ideal Freelancing Profit Pie for YOUR business. 
Copy Chief members can register for this training here. 
If you're not a member yet – Click here to join Copy Chief before 12pm February 17th to register for this live workshop and Q&A session. (Yes, there will be a replay for members)
Remember, you got into freelancing so you could be in control of your business and take advantage of the golden opportunities your skills and talents can create for you and your family. 
This is the most critical part of the job that no one prepared you for. 
Let's fix that together.
See you there!
***
TL;DR – Most freelancers fail because they never learned a system for growing their business BEYOND delivering the work to clients. On Feb 17th I'm hosting a brand new Freelancing Masterclass to show you how super-successful freelancers split their time and energy to steadily grow their biz, month after month, year after year, without adding stress and hating life.

It's called the Freelancing Profit Pie and it will change the game for you. Click here to learn how you can join me on this live Masterclass (or watch the replay) and finally own this essential freelancing skill.
 
---

The shiny, new Copy Chief member community and training dashboard is live! If you're already a member, dive in and enjoy. If you're not a member, you can join here.

Whenever you're ready, here are a few other ways I can help…
Become a member of Copy Chief. It's everything you need to sharpen your skills as a copywriter and build your freelance business – all with a killer support system at your back to help you do it. To learn more, check out this page here. 

Mark your spot on the Freelancer's Journey Timeline. Moving forward in your freelance business starts with identifying where you are right now.  Go here to see the full Freelancer's Journey Timeline and mark your spot. 

Find out what the best in the business do differently with the Copy Chief Radio podcast. Every week we release a fresh new conversation with the top producers and change-makers in the world of marketing, copywriting, and business. Tapping into their minds won't cost you a thang – listen here.