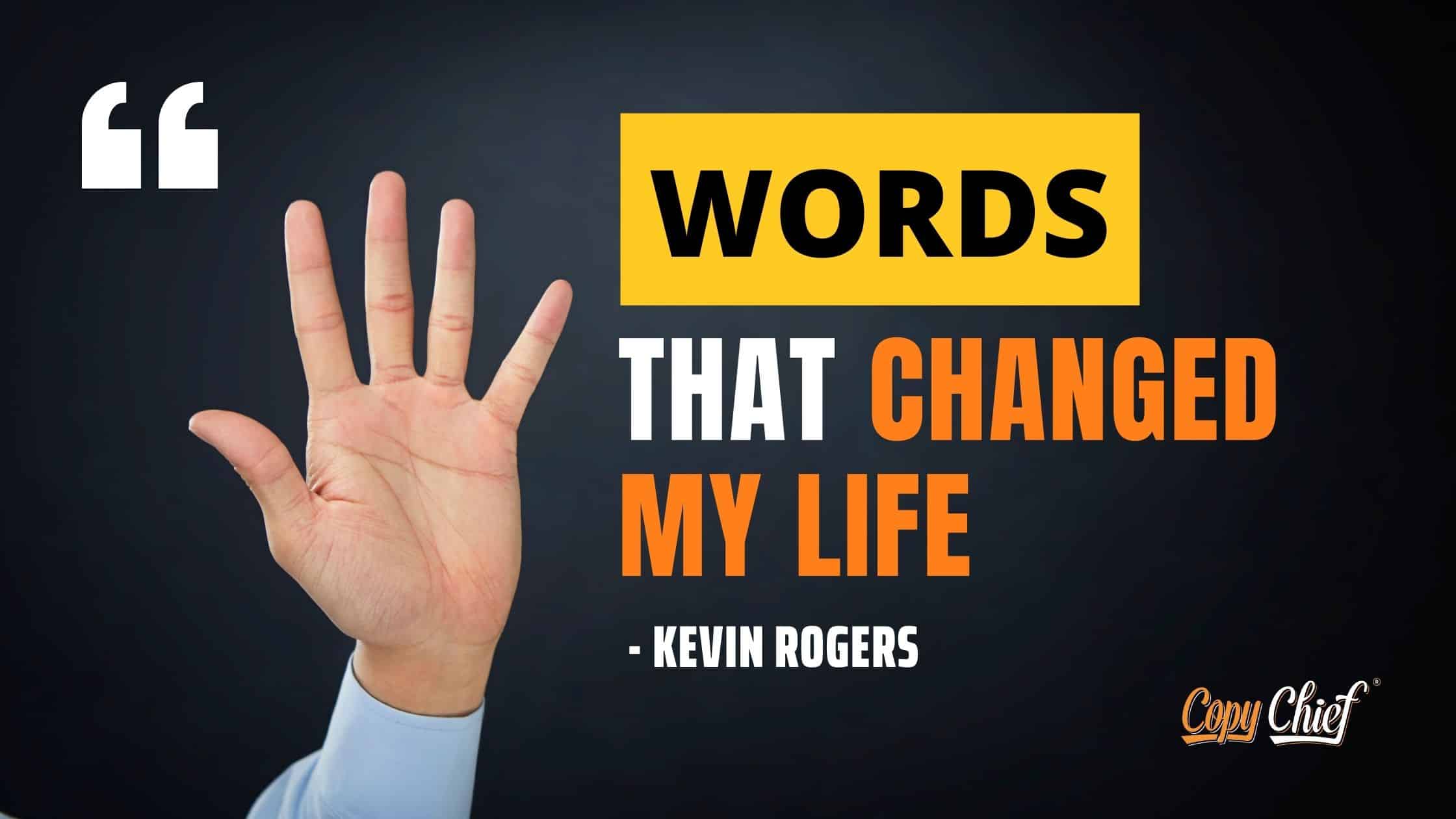 When I started my copywriting career after 10 years as a (broke ass) stand-up comic, I was nervous and insecure about "selling myself".

I charged way too little for way too long.
Like most of us, I pinballed around trying to learn every tactic I read about, thinking that I had to figure out everything before I felt "qualified" to get paid. 
The stakes were high. 
My wife and I had our second child on the way, and I was the sole breadwinner, so I HAD to make copywriting work. 
My saving grace was the mentors who came into my life and offered to help. 
My first mentor, Vin Montello, taught me how to write the kind of copy that people were paying for, and guided me through the scary pitch to land my first gig ($500 to write an email series).
Then he watched over my shoulder to make sure I got it right.  
Next, I had the incredible good fortune to meet and become friends with my all-time copywriting hero: John Carlton.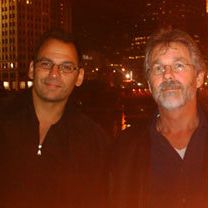 (The day I met John Carlton in Chicago, 2008)
Having John in my corner was the catalyst that provided escape velocity for my career to really take off. 
He taught me his personal system for writing fool-proof sales copy… gave me the confidence to charge what it was worth… and even HIRED me to teach his system and write promos for him. 
After that, I had what felt like the golden ticket to land any client that came my way.
FIVE WORDS that instantly made me the first choice for anyone looking to hire a copywriter:
"I work with John Carlton."
That simple phrase gave me what I now realize is the most powerful tool you can have as a freelance copywriter…
Credibility By Association.
Nothing opens doors faster than borrowing authority. 
When I would thank John for doing this for me, he'd always have the same reply…
"Just pay it forward someday."
Doing exactly that for new copywriters who are fraught with the same confusion and insecurity I had when starting has become one of the great joys of my life. 
I've literally lost count of the lives I've been able to impact by giving them Credibility By Association. 
I receive thank you letters and messages every single week from people who tell me to join my program and the confidence it gave them was their escape velocity to finally see their own copy careers take off.
It's an amazing life, for me and them, and I don't take it for granted for one minute. 
At the risk of sounding dramatic, this has become my mission in life. 
See, I have nothing left to prove as a copywriter, and I haven't accepted a client since 2016. 
It's not that I didn't love the work, because I truly did. 
However, these days, I find it much more gratifying to guide the careers of copywriters and connect them with clients who need a better copy.  
There is still a HUGE gap in our industry when it comes to connecting companies with good copywriters. 
Just last week I had a zoom call with the person that the late, great Clayton Makepeace considered one of his most influential clients and mentors. 
We were connected by Brian Kurtz because, despite Brian being one of the most respected teachers of marketing and copywriting in the industry and hosting his own thriving community of savvy copywriters, he knows when it comes to connecting great clients with quality copywriters, I'm the guy to talk to. 
By the end of that 30-minute call, this man, who is respected, revered, and feared by his competition for engineering mega-successful marketing campaigns on a national stage for more than four decades… was absolutely giddy at the idea of meeting the copywriters I'll be introducing to him.
A guy like that has seen it all, so for him to recognize what I've built is something that's been sorely missing in the world of Direct Response is very gratifying.
In December, I'll be opening up a handful of spots in my Escape Velocity freelance copywriting program.
We're adding a few new things this time… like live coaching calls with yours truly… brand new guest training from my friend Daniel Throssell all about how to stand out and charge top fees on UpWork… and a full year of access to my private community (including the job boards!).
So, if you've vowed to make 2023 the year you finally launch your copywriting career, then I recommend you get on the waitlist so you don't miss your chance to be a part of it.