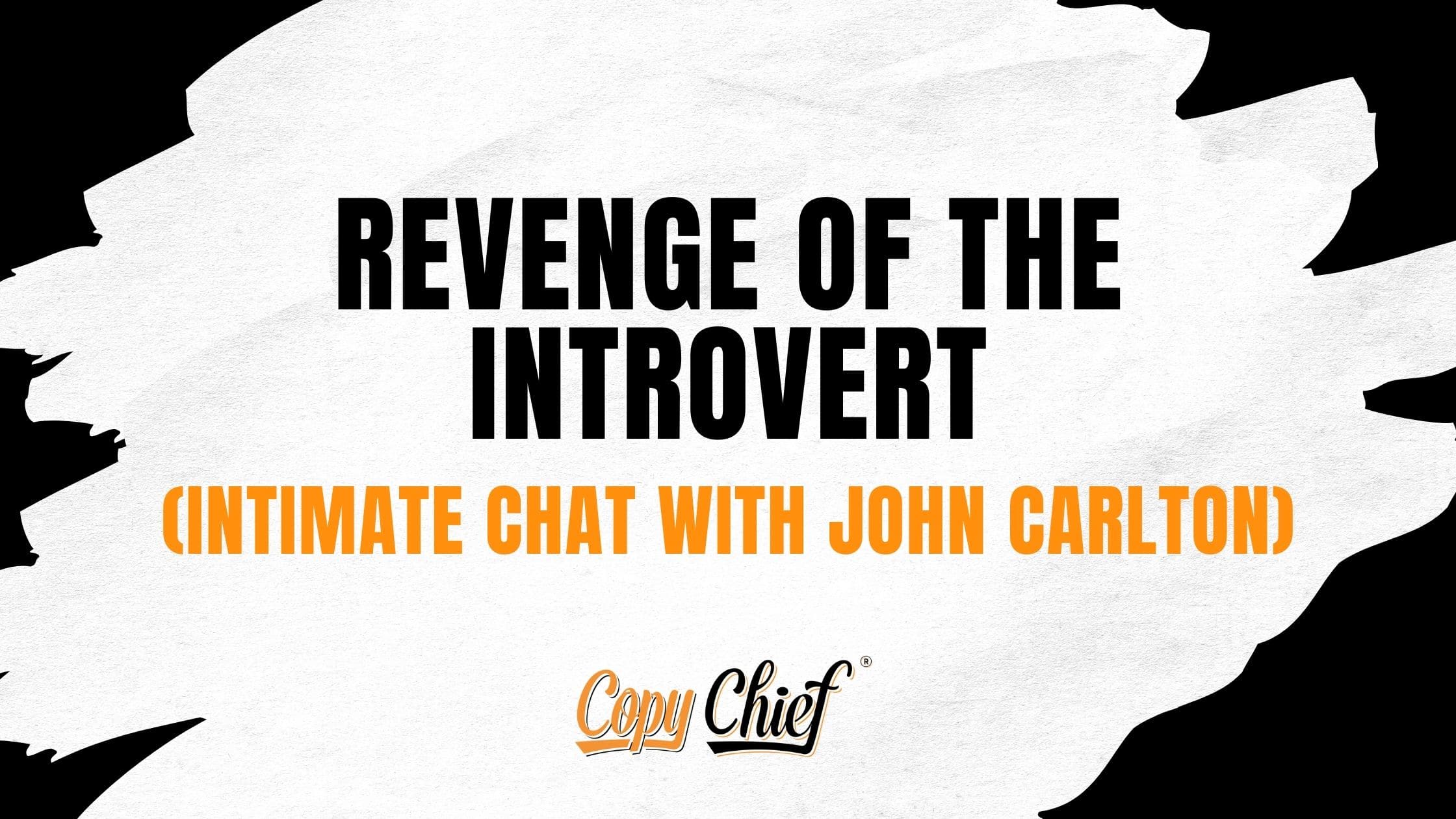 People are finally beginning to understand introverted behavior.
Forever it was an "either/or" thing.
But, "the great resignation" and the ability for some workers to discover how they operate best — usually AWAY from other people — even has the "big corporate work machine" mentality shifting a bit.  
They're discovering what creatives have known all along: Give us clear instructions and leave us alone to make a draft. Then we can collaborate and get it great. 
Seems simple enough, but that gap of time when we're creating drives non-creatives crazy, because… "how do we know if they're even working?!"
By taking away the ability to track time with physical data, like key card entries, the lockdowns FORCED the traditional workforce to trust humans (including those weird creative types) to get their shit done their way. 
SHOCKER: It's making everyone more productive, the work more inspired, and, of course, now more effective. 
It's the REVENGE OF THE INTROVERT! 
It reminded me of a conversation I had with John Carlton about this back in 2014, so I thought I'd share it today.
If you're a fan of PERSUASION PSYCHOLOGY, and you haven't yet discovered this limited podcast John and I did, then prepare to binge your happy little head off.
It's some of the deepest thinking and exploration into the topic you'll ever hear. And, because John and I refuse to take anything TOO seriously, you'll likely laugh your ass off along the way. 
Dive in and binge Psych Insights For Modern Marketers with John Carlton (and me) starting with this episode: Revenge of the Introvert


---

By the way, if you're writing ads for your products or a client, my friend Tim Diering (A-list financial copywriter for Agora) is teaching his formula for creating BIG IDEAS in his copy. It's a members-only training, so if you're not yet a member, now's the time at
copychief.com/join

(Members can register for this live training here)

I've seen MUCH different training on big idea creation and even created a few myself, and I can tell you… 
1) Big Ideas is the most challenging thing to teach, and 
2) Tim's is the best one I've ever seen.
That's because his method is SIMPLE and (most important) CUSTOMIZABLE to how you work best as a creative. 
After the live training on March 10th, Tim is running a weeklong workshop where you can put his method into action on your copy, and get his feedback in real-time. Not something available any other time or place. Come get it! copychief.com/join before March 10th.