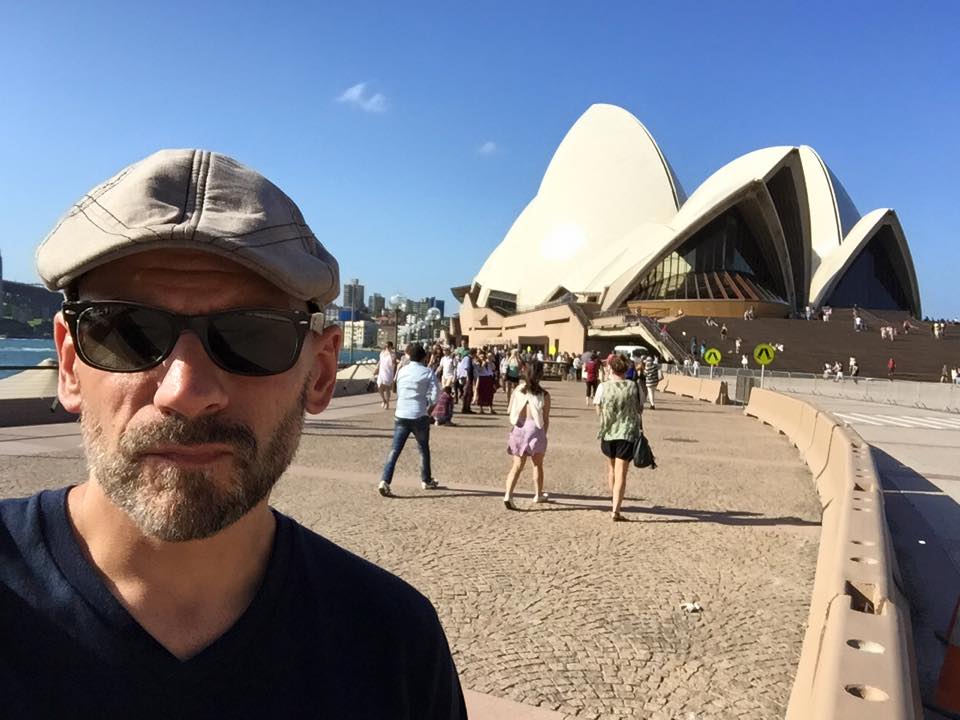 First morning back in Tampa from Australia.
What an adventure. 19,298 miles and 180 handshakes over 7 days.
So much to share with you this week from James Schramko's incredible live event… Including:
What I learned from my first time traveling overseas (and surfing), major takeaways from the other event speakers and the future of direct marketing as we know it.
I have an entire book of notes, drilled down to the simplest actions that will move the needle on your sales.
I'll be sharing one big takeaway and a travel photo each day through email, and much more inside of Copy Chief, where the biggest impact will be felt.
Today's big takeaway is this:
Create a framework for every task.
This is extra important for writers.
How many times have you sat down to the keyboard with an idea that was crystal clear in your mind, and quickly hit a wall while trying to express it clearly.
Or worse, you spend an hour driving down side streets that each lead to a dead end.
Side streets can be magical when writing fiction, but for creating content that teaches, wandering off path can leave your reader annoyed and confused, costing you attention and money.
Frameworks eliminate this problem by giving you a clear path to travel, with no option for distraction.
Yes, it may seem obvious, but (be honest) how often do you use frameworks?
I'm guilty of ignoring them, even though I'm obsessed with creating them.
Copy Chief members have access to frameworks for everything from writing stories that sell, to creating compelling blog articles, landing pages and the ever-elusive USP (unique selling proposition).
Let me share that last one with you now.
To create a compelling USP – one that you can use on a business proposal just as easily as in casual conversation to answer the question, "what do you do?"…
Use this:
My name is ___________, I love ____________ but was fed up with ____________. So I created _____________ that _________________.
Do you see how that framework creates a story around your mission?
It's a simple and powerful tool.
To see it in action, consider billionaire businessman, Richard Branson.
I flew Branson's Virgin Australia airline last week. It was most excellent (or "bonzer" as my Aussie friends say). Here would be the story of Branson creating Virgin Airlines using this framework:
My name is Richard, I love to travel but was fed up with lousy, expensive and unreliable airline service. So I created an airline with competitive fairs thatarrives on time and treats every passenger with first class service.
Simple right?
Use this framework and the collect more whenever you want to harness inspiration without the risk of falling getting lost down side streets.
Kevin
P.S. If you'd like access to frameworks that make all your copywriting easier… including storytelling, bullet writing, article landing pages and entire sales letters)… join Copy Chief and visit the Training section. You'll never be lost for what to say and how to say it clearly again.
P.P.S. I took that photo of the Sydney Opera House from the ferry. A stunning feat of architecture for which there was no framework. As a result, construction went 10 years and $108 million OVER budget and almost never happened. Hooray for perseverance.