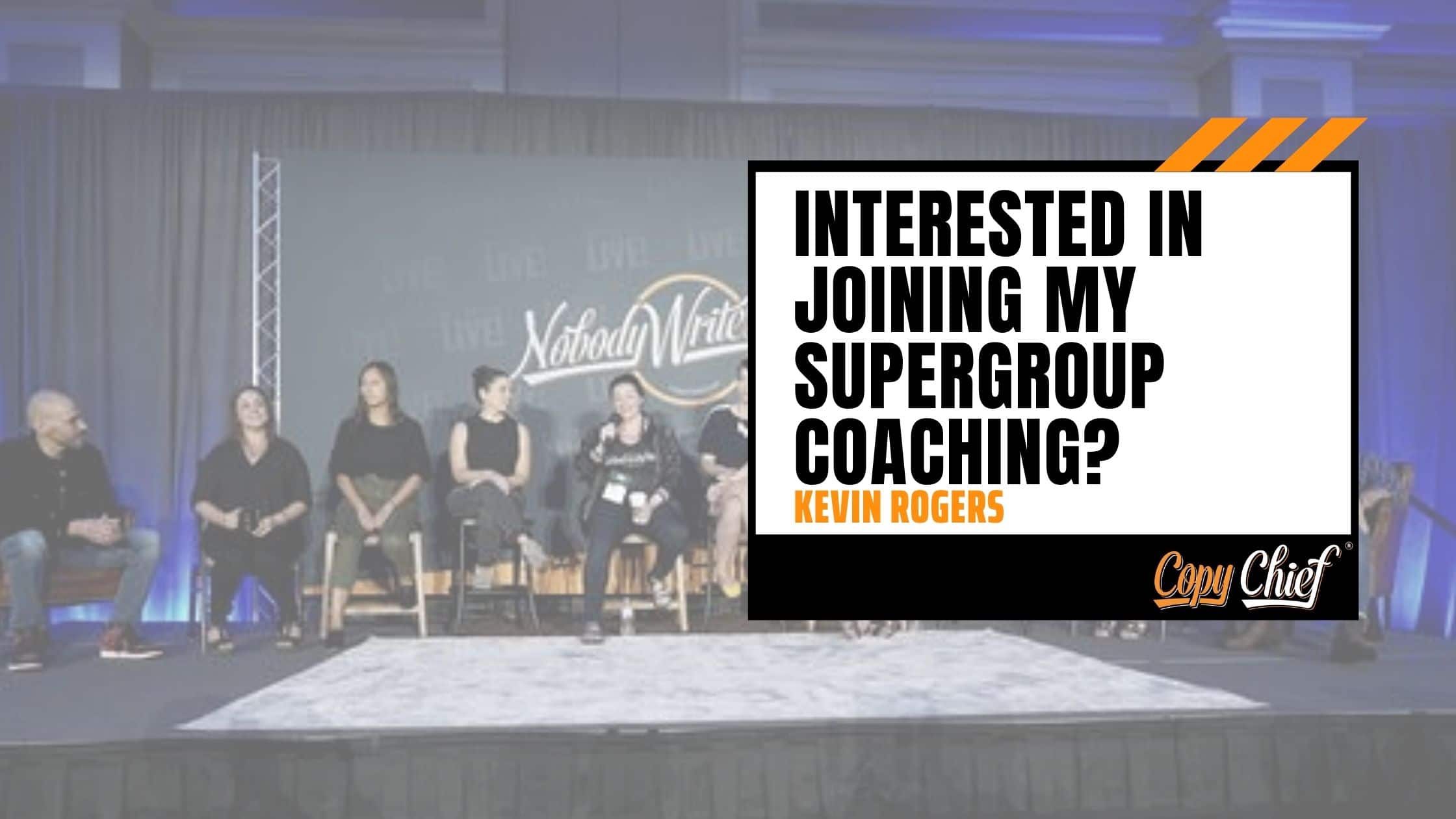 You may have heard whispers about my private coaching group called the Supergroup.
We sometimes refer to it as a mastermind, but it's very different from what that term has come to mean in our industry.
This is not a "mastermind" where you're paying to "belong"… maybe do a bit of networking, get occasional access to the host… and spend most of your time on the side-lines.
Quite the opposite, actually. 
Supergroup is like joining the Justice League, or The Avengers where every member is a superstar in their own right, and we make each other stronger together.  


After 7 years of coaching freelancers 1-1, I can spot the "it factor" quite easily now. 
I just don't see it very often.
Sparks of it, sure. But not the full package of smarts, instincts, character, courage, and of course, inspiration and motivation to grow a business beyond the standard. 
It's that rare combination that makes someone a "Super" in my eyes.
And it's those same elements we work on – in both the 2x monthly group calls and monthly private 1-1 calls – to help each other create and execute a clear plan for getting everything you would want from your business, and shedding anything that no longer serves you and your goals.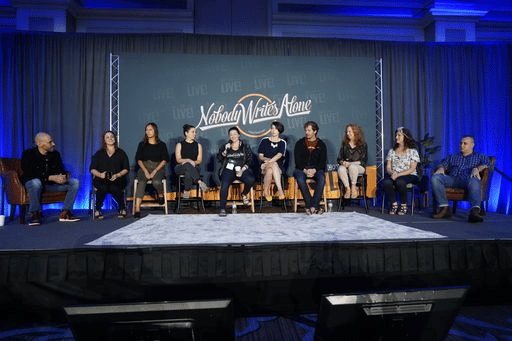 (The Supergroup holding court at Copy Chief Live!)

The Supergroup is currently at 9 members, all highly successful freelancers now building businesses beyond client work, focusing on scaling with their own offers, consulting packages, and even building agencies. 
1) The criteria for inviting new members is that they bring a unique perspective and skillset to the group. So, the SG only gets stronger when we add a new member.

2) There is a heavy 1-1 coaching component with me in the Supergroup. I treat your business as if I were a partner in it with you. So, the advice I give is the same I would apply in my own business. 

It takes a lot of mental energy to "sit on the board" (so to speak) of several businesses. However, I always feel energized working with Supers – never drained.
To ensure that energy remains high, I keep this group to just 10 core members.
That means, there is currently a single spot available in this special group right now.
If you think my personal coaching, and the power of this group, could help you take your business to the next level, then I'm inviting you to apply and learn more about how it works. 
Look, there are a lot of freelancers out there, but there are very few who stand out as leaders and teachers. If you have that, and you bring a special energy to everything you do and create – then the Supergroup might be the perfect thing to take things to the next level. 
I created the Supergroup December of 2017. It's amazing to think of how much each member has accomplished over the last 3 years…
They've formed several lucrative partnerships together, smashed their revenue goals (growing beyond 1000% in some cases), and achieved their own versions of the business/lifestyle balance we all strive for.
Like…
Chris Orzechowski, who in 4 years with Real Free Life and then SG he's gone from leaving his full-time teaching job, to bursting on the scene as the premier go-to expert on Ecomm Email – launching a print newsletter with 100s of monthly subscribers, several lucrative courses, and now building his full service agency to service high-income Ecomm businesses with Email. He surpassed the 7 figure revenue mark last year.

April Dykman, who prioritizes her personal time with family without compromise and still earns top level pay for her royalty-based copywriting client (mailbox money!) and rounds out her time with some no-writing chiefing roles with top marketing companies and even launched a limited-time coaching group last year.  

Mike Rinard, who is now one of the most respected and sought-after Facebook ad consultants in the industry, launching a string of high-converting courses and innovating a story-based copy approach that is out-converting everything in its path. (With Mike at the helm of my own campaigns, we've been "break-even or better" on buyer leads for more than two years running!)

And our newest member, Cindy Childress, a "secret-weapon" ghostwriter for national best-selling authors who is leading her own tribe of writers and business-owners in publishing their own authority-building books in record time with her amazing courses, coaching, and consulting packages.

Imagine the depth of business-building insight that gets shared on the "hot seat" group calls and in the private group forum. (I'm both a teacher and furious note-taking student on the group calls.)
I could go on, but by now you have a good idea whether this is for you or not.
So, if you're interested in exploring it further, go ahead and tell me more about what you're up to and where you'd like help the most by filling out this short questionnaire.
If it seems like we're a good fit, then I look forward to chatting with you more about it.

>> This is the first time I'm opening the doors to my private 1-1 coaching group to applications. If you feel you and I would be a good fit to work together, then tell me more about what you're doing, and how you feel I could help right here. 
---

P.S. Whenever you're ready, here are a few other ways we can help…

Join Copy Chief. It's your one-stop-shop for improving your copy chops, growing your freelance business, and keeping your finger "on the pulse" of what's working now – all with working pro's at your back to help you do it. Learn more and join here.  


Take your freelance business to the next "phase"


Get personal coaching from Kevin and his team to help you get better clients faster, attract higher quality clients to you everyday, and crisis-proof your business.

Go here to learn about

The Freelancer's Journey

and check out the programs

.


Get the truth about marketing on the Copy Chief Radio podcast.

Find out what the top producers and change-makers in the world of marketing, copywriting, and business are doing to stay on top –

listen here

.