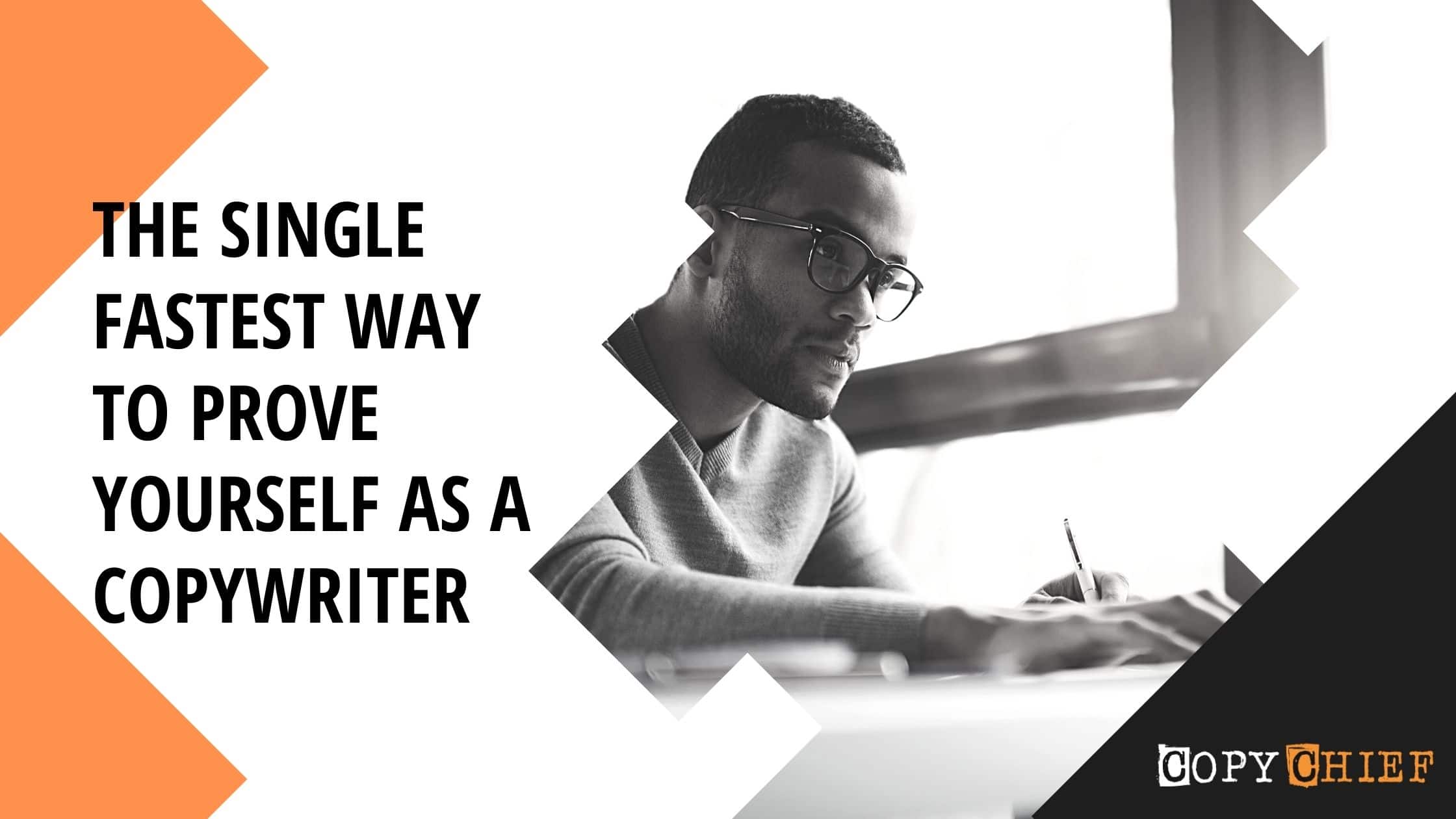 There's a single copywriting skill with the power to launch a career, win the respect of your peers (and heroes), and even have clients paying you just for the possibility of hiring you for major projects. 
The good news? You likely already have this skill but may not understand how powerful it can be.
I tell you this because this single skill I'm talking about did all of these things and much more for my career as a freelancer, and then as a business owner building revenues beyond 7-figures from scratch.
First, a quick bit of context, because there are SO many people making outrageous claims about what they earn with copywriting these days. 
I was a freelance copywriter from 2005 to 2016. I was fortunate to work with a lot of brilliant clients (and a handful of complete assholes) over those 11 years. 
The copy I wrote for the hundred plus products over my career contributed to over $100 million in sales for my clients. 
I'm proud of that.
When I decided to end my freelancing career in January of 2016 (to go all-in building Copy Chief)… my base fee was $50,000 per project, and I'd stayed booked solid at that price for three years running. 
I also had a number of 5-figure consulting retainers that required me to show up on one call a week. 
If you imagine it was difficult deciding to halt that steady-rolling money train and build a new subscription business instead, you are correct! 
But I sure don't regret it.
So, let's talk about how I used this single skill to spark the greatest opportunities in my career. And how you can do the same.
The skill I'm talking about is: Copy Critiques, and if you think you know how to use them and why they're important, read on to see if you're getting the whole picture.
I'll use a timeline of significant moments where I used critiques to launch new phases of my career:
As a lead magnet: I had written my first ClickBank #1 sales letter. A friend suggested I "break down" the letter as a special report and use it as lead generation. So, I essentially critiqued my own work with red callouts and shared it everywhere. That report raised my standing in the industry and contributed to countless client bookings. 
To get on a guru's radar: I had joined the private online group of my copywriting hero, John Carlton. Every month he did a copy critique for a member. One month, he's traveling and asks if any of the "hot shot" copywriters in the group want to step up and take over the critique that month. I nearly break my arm raising it and record three takes knowing THE John Carlton will watch this critique. A week later, he messages me to say he was impressed, and he "owes me one," and to let him know how he can repay me. 
To get that guru's eyes on your work: I wasted no time requesting a favor back from John. I wanted him to critique a sales letter and that free report I'd made to see if I knew what the heck I was doing (hello Imposter Syndrome!). I should have been scared to ask, because there are legendary stories about John making copywriters cry real tears during critiques. But I was prepared for whatever he shot back because all I cared about was getting better. To my shock and delight, his notes were more praising than menacing and he said, "It's clear you've got the goods as a copywriter." Wow. Permission from above to go kick more ass. Buh bye Imposter Syndrome (for then, anyway).
Get invited to join illustrious Hot Seat panels: I could fill this entire timeline with "critiquing with Carlton" moments because we've been performing them together online and in person since the first time we met in 2008 (after I "weaseled" my way into one of his private hot seat events) until just three weeks ago during his virtually-adjusted mastermind.
Another major highlight was the first time joining one of John's "panel of experts" alongside David Deutsch, Lorrie Morgan, David Garfinkle, Harlan Kilstein and Mike Morgan. A true "WTF am I doing here?" moment. But, by the end of it, I knew I belonged.
Critiquing a sales letter for Justin Goff, written by Jon Benson, alongside Carlton, Deutsch and Garfinkel. Enough copywriting firepower to fuel a SpaceX rocket to Mars on that one.
As a special guest expert: Critiquing copy for members of Ryan Lee's private community of business owners. This led to Ryan hiring me for a copy project, and also him inviting me to speak onstage for the first time at his SAM event, where I presented the early version of what would become The 60-Second Sales Hook.
To dazzle audiences at marketing conferences: Critiquing became a great opportunity to display my copywriting "magic tricks" in front of live and virtual audiences. Once I nailed some simple critique elements on panels and on a mic in the crowd, I was flooded by prospective clients during breakouts.
Critiquing a formula you invented: This is next level stuff where it gets super powerful. When I released the 60-Second Sales Hook book in 2014, people began sending me their sales hooks to critique. I was able to use the tweaks and rewrites as content to generate more leads. 
Critiquing as a specialized consultant: To meet the demand for private critiques of readers' 60-Second Sales Hooks, I created a special service, 20-minute "perfection sessions" that paid several hundred bucks each and led not only to bigger jobs, but also the birth of Copy Chief as a forum-based community of experts.  
Critiquing as a teaching tool and to raise your expert authority: Inside of Copy Chief, we do a LOT of copy critiques. So far, 1,280 critique threads, with nearly 15,000 reviews, plus 363 60-Second Sales Hook critiques (yep, still going strong!) and some other more specialized critique sessions for methods like Copy-Boarding. I've also hosted more than 130 live "Chief Chat" hangouts where we do at least one critique on each. 
So, you can see the power of critiquing for copywriters – as a tool for learning, for prospecting, and for easy extra cash for something you're essentially doing all day anyway.
Yet, August 26th is the first time I'll be teaching my exact method for how to perform and deliver a "heroic" copy critique. 
I'm really excited about teaching copywriters how to tap into this pre-existing skill and leveraging it in all kinds of cool (and lucrative) ways. 
If you want to take part in the live training, join Copy Chief here and you can join me live on the 26th. 
---
Good news! For a limited time, you can access our best trainings, get unlimited feedback on your copy, and connect with top-level pros for only $97/month! Right now the demand for freelancers is higher than ever. In fact, business owners reach out to us every week looking for copywriters to help them with their marketing. To help fill that growing need for talented freelancers, we want to welcome more freelance marketers into our community by making Copy Chief more accessible than ever with this "summer special." 
Join us for 90-days at $97/mo and get FULL ACCESS to the Copy Chief job board, feedback forum, and our entire training library where you'll learn from the industry's top pros. 
Sounds like a pretty good deal, right?  Click here to join Copy Chief and take advantage of this summer special for a limited time.