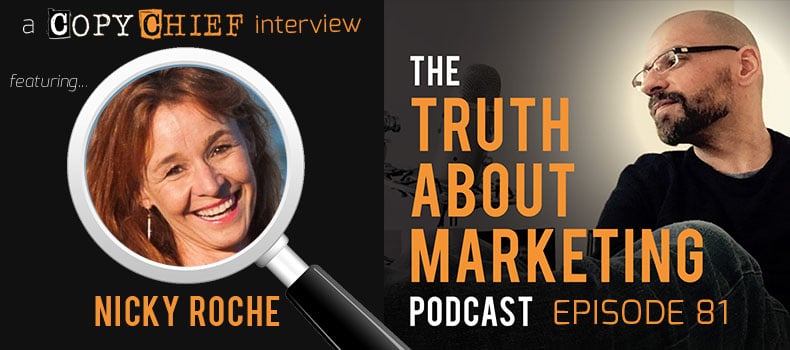 In This Episode
Nicky Roche is a bit of a rare bird. She's got no less than 3 science degrees under her belt, plus 25 years of senior management experience at some of the biggest multinational corporations on the planet like Unilever and Coca-Cola.
A transplant from her native South Africa to the beautiful Australian coast, Nicky now advises entrepreneurs like you on how to take their business to the next level.
61% of small businesses in Australia have no employees (with similar numbers worldwide). This means business owners are at great risk of isolation and feeling overwhelmed with nowhere to turn … which is a death warrant for any business.
Nicky is combatting this problem with her podcast, Small Business Drivers. Here, she interviews and advises entrepreneurs from around the world and provides a safe platform where they can gather and grow.
Today, we talk about how business has completely changed in the last 20 years, and the new game being played around you. The insights Nicky shares are critical if you want to succeed in today's business world, so let's dive right in.
5 "Can't Miss" Moments
8:15 – The radical rules of the new business world we're living in, and how to find opportunity wherever you go. (So you're not like Mad Max wandering lost in the desert.)
13:00 – The cheap way to test your market and guarantee a million dollar payday … before you ever invest a dime in a worthless idea. (Warning! Ignore this technique and your business will fall flat on its face.)
17:00 – There's room for everybody at the party. Nicky gives you permission to be a successful corporate person … but explains how to bring a little entrepreneurial wisdom with you.
21:30 – If you think reaching your goals is a good thing, boy, does Nicky have a surprise for YOU. The shocking truth about why goals are the worst thing ever for your growing business.
23:30 – How to find hidden pockets of business guru geniuses even if you live in the middle of nowhere. (And guess what, social media nerds? Kevin has now joined you on Snapchat!)
What's the one thing Nicky's done that's produced the most surprising result?

Nicky's answer will resonate with anyone coming from a traditional corporate background and surprise even a few lifelong entrepreneurs. When Nicky began doing this, she expected her customers to hate her … yet she found they began to love her even more.
Check out her answer at 19:00.
Show notes written by Carolynn Ananian. You can reach her at cananian.com.
Resources
Feed a Starving Crowd: more than 200 hot and fresh marketing strategies to help you find hungry customers by Robert Coorey
The Entourage with Jack Delosa
[podcast_optin]
Disclaimer: Every effort has been made to accurately represent our product and it's potential. Any claims made of actual earnings or examples of actual results can be verified upon request. The testimonials and examples used are exceptional results, don't apply to the average purchaser and are not intended to represent or guarantee that anyone will achieve the same or similar results. Each individual's success depends on his or her background, dedication, desire and motivation. As with any business endeavor, there is an inherent risk of loss of capital and there is no guarantee that you will earn any money.