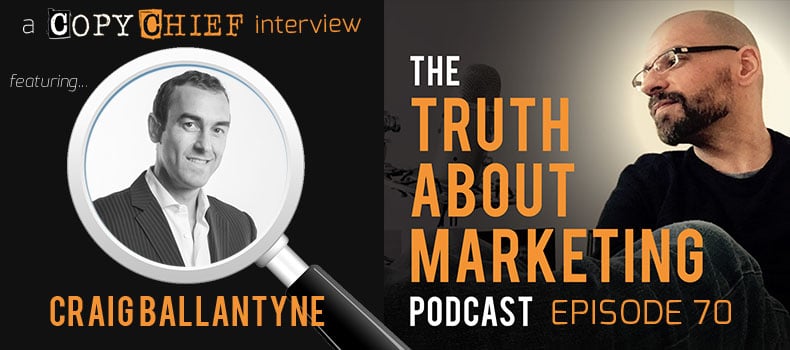 In This Episode
If you don't already know Craig Ballantyne, he's a fitness trainer, business coach, and publisher of the popular newsletter Early to Rise. His mission is to transform the lives of 10 million people by teaching them how to build wealth, improve their health, and become the best version of themselves.
Today's episode is jam packed with wisdom on training yourself for success.
Craig opens by debunking the myth of a 4-hour work week. Then he shares how focusing on the right way to spend your energy can lead to freedom. (This works even if you love working.)
His "politically incorrect" book, Perfect Day Formula, walks you through finding your purpose in life, setting up the perfect day, and how to find freedom in the structure of controlling your day (so it doesn't control you).
Here are 5 "Can't Miss" Moments:
3:30 – The secret survival strategy used by Marines in life or death situations, and how you can use it to make better decisions and reach your goals faster
12:30 – The 5 Pillars of Success that help you "control the chaos in your life" and FINALLY succeed at every goal you've ever quit (Used by every single one of Craig's clients who've lost 30 to 40 pounds!)
16:30 – The surprising truth about turning around toxic self-talk and bending reality to your will
22:45 – Stop the digital dick measuring for good: Kevin talks about the "weird addiction" you need to quit, and how to get the real scoop on your favorite business superstars (even the ones who make you jealous)
26:30 – Craig describes the #1 skill missing in most people nowadays, and why it's critical for your happiness
Bullets written by Carolynn Ananian. You can reach her at cananian.com.
Resources Mentioned
[podcast_optin]
Disclaimer: Every effort has been made to accurately represent our product and it's potential. Any claims made of actual earnings or examples of actual results can be verified upon request. The testimonials and examples used are exceptional results, don't apply to the average purchaser and are not intended to represent or guarantee that anyone will achieve the same or similar results. Each individual's success depends on his or her background, dedication, desire and motivation. As with any business endeavor, there is an inherent risk of loss of capital and there is no guarantee that you will earn any money.