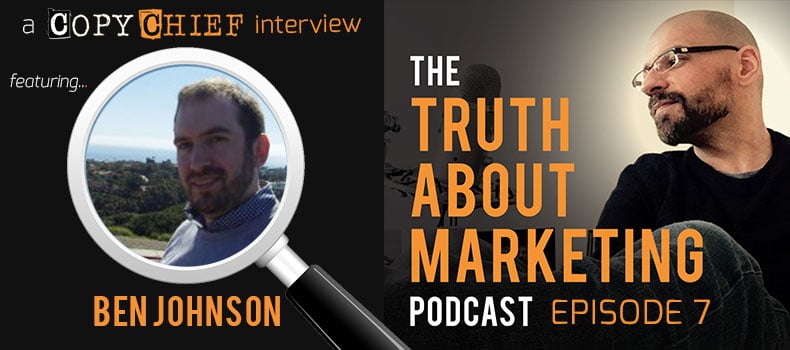 IN THIS EPISODE
00:34 – Why gamers have poured an astounding $82 MILLION into a crowdfunded PC game… that isn't even finished yet
01:37 – The power of "world building" and why it's so crucial to consider every time you communicate with your audience.
03:46 – The one thing Chris Roberts DIDN'T do that took Star Citizen from 34,397 backers to a jaw-dropping 892,000 — and counting
06:29 – Why some passionate fans each pledge as much as $10,000 of their hard-earned cash for in-game rewards (without ANY stake in the company)
08:21 – Half a million dollars in less than 60 seconds from one little promo (and for something that does not yet exist)
09:24 – What these gamers are really buying (it's not just for the love of gaming)
10:20 – A "space-age" selling lesson from the future… How Roberts pulls his audience into his world and effortlessly sells to them again and again.
12:22 – Real-life examples of "World-Building" in the direct response marketing world
13:40 – The power of the particular – why Bruce Springsteen's crowds in Spain are TWICE as passionate as back home in the US (even though they've never been to New Jersey)
14:55 – What the heck is a "paracosm"? The psychological phenomenon behind huge successes from Harry Potter to Game of Thrones
16:00 – The 2 opposing methods of "world-building" (and why only one is effective in your marketing…)
17:38 – Never be an "Every Man" — why you should embrace your weirdness and be distinct instead of appealing to everyone
24:00 – Why one man paid $22,501 for his fantasy space fleet… and has zero regrets
26:51 – Wisdom from actor Kevin Spacey on what consumers really want and respond to. (It's the opposite to what social media reinforces)
30:10 – Get past your audience's "information overload" filters by sharing MORE
32:00 – How just one simple sentence can build a powerful bond with your reader
ARTICLES MENTIONED
Wired: Fans Dropped $77MM On Guy's Buggy Half-Built Game
Star Citizen Spaceship Commercials
David Brooks: The Power of The Particular
[podcast_optin]
Disclaimer: Every effort has been made to accurately represent our product and it's potential. Any claims made of actual earnings or examples of actual results can be verified upon request. The testimonials and examples used are exceptional results, don't apply to the average purchaser and are not intended to represent or guarantee that anyone will achieve the same or similar results. Each individual's success depends on his or her background, dedication, desire and motivation. As with any business endeavor, there is an inherent risk of loss of capital and there is no guarantee that you will earn any money.