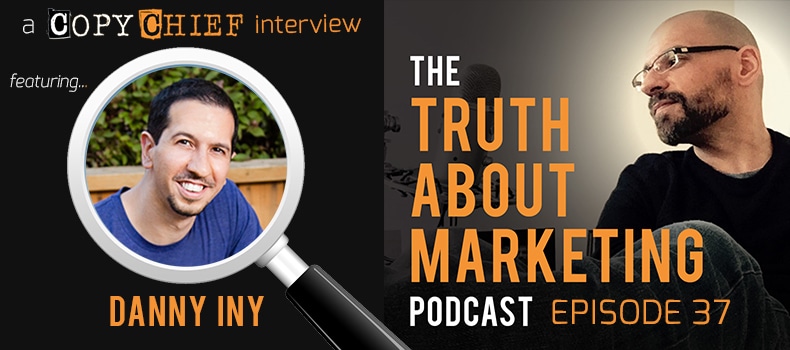 In This Episode
[4:46] The surprising event that caused a self-professed "goody two-shoes" to drop out of high school, and why it was one of the best decisions of his life
[7:02] How a 16-year-old kid with no programming skills got a job as a video game programmer…and how you can use the same mindset to achieve things that most people consider impossible
[10:37] The secret power of naiveté, idealism, and inexperience—and why these traits are essential for any entrepreneur to achieve success
[13:33] A simple yet counterintuitive way to drop SPAM complaints to zero, improve open rates, and skyrocket click-thrus in your emails…all with a 2-word subject line that dares your list to unsubscribe
[15:54] A clever trick to get your email list to unsubscribe from your competitors' lists (you'll smack yourself in the forehead for not thinking of this years ago)
[18:38] Kevin shares the copywriting secret that lets you speaks directly to your best customers (through the experience of marketing superstar Ramit Sethi)
[20:27] The surprising power of telling your customers: I don't need you
[21:25] Why it's so important to take a fixed learner mindset—especially if you're a "marketing expert"
[22:47] How to handle a brand transition to improve the way people think about your company (plus, learn how Firepole's rebrand was ignited by…stripper poles?!)
[25:26] Why you need fewer leads than you think
[29:59] How you can leverage the tremendous power of the "Ikea Effect" to dramatically increase your perceived value in the eyes of your customers (Google messed this up big time when they changed their logo)
This episodes bullets expertly written by Neil Flinchbaugh. Check out Neil's services right here.
Resources Mentioned
Danny's website: Firepole Marketing
Book: Mindset by Carol Dweck
The Truth About Marketing podcast is produced by James Clouser. Graphics by Cassie Clouser. Special thanks to all of you for making this show happen.
[podcast_optin]
Disclaimer: Every effort has been made to accurately represent our product and it's potential. Any claims made of actual earnings or examples of actual results can be verified upon request. The testimonials and examples used are exceptional results, don't apply to the average purchaser and are not intended to represent or guarantee that anyone will achieve the same or similar results. Each individual's success depends on his or her background, dedication, desire and motivation. As with any business endeavor, there is an inherent risk of loss of capital and there is no guarantee that you will earn any money.