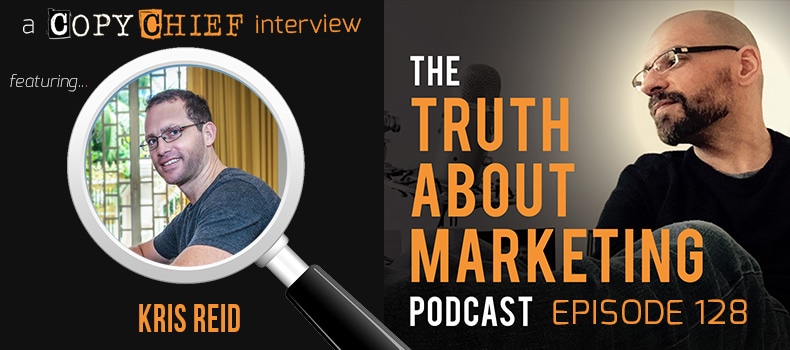 In This Episode
Reality is, search ranking remains one of the cheapest, most powerful ways to get organic traffic to your site.
Most business owners and marketers make the mistake of splurging on websites with all the expensive bells and whistles…
… and neglect the selling power of SEO. (90% plus of websites today have next to zero search engine optimization.) So the biggest search engines likely don't even have a clue what your stuff is all about… and worse, your customers can't even find you.
So… how do you quickly get hip to the tried and true, sales-boosting tactics of organic search ranking?
Kris Reid joins me on the show today. Kris is founder of ArdorSeo.com. He helps clients multiply sales by ranking their stuff higher on search engine listings.
As Kris explains in the interview, the first listing on the front page of Google gets 90% of the clicks…
… and the WHOLE of page 2 only gets 2%. Good news is, it's not difficult to jump to the first page of results… when you know the right tactics.
In this episode, Kris shows you the inner workings of Google's search algorithm… and the ONE thing you absolutely must focus on to rank your business higher. (If you're still obsessing about keywords… you'll want to hear Kris's insights on what REALLY matters for your conversions when it comes to search engines.)
"Can't Miss" Moments:
The ONE simple tweak to your website that'll catapult your listing from page two to one on Google's search results. (You're only getting a measly 2% or less of traffic if you're not on the first page.)
The common "SEO expert" trap most business owners fall prey to… and what Kris suggests you do instead to inject some sizzle into your search rankings─

without

burning your budget.
How Google's algorithm REALLY works… and why you're wasting your time and lighting your cash on fire focusing on "keywords."
The single most important thing you GOTTA have on your landing page to boost your search ranking. (Do what Kris suggests and you'll leapfrog your competition faster than you imagined possible.)
Does Google know what YOUR website is all about? (More than 90% of websites get snubbed by Google. Follow Kris's advice so your customers find YOU instead of the other guy.)
What's the one thing Kris has done that produced the most surprising result?
Kris landed some of his biggest clients by doing ONE thing most business owners never do…
… and it paid dividends in the form of new customers even 9 months down the road. (He only had to do this simple thing once.)
Come check out how Kris quickly grew his business at 26:30.
Resources:
Show notes written by Max Hamm. You can reach Max at maxhammcopy.com. 
[podcast_optin]
Disclaimer: Every effort has been made to accurately represent our product and it's potential. Any claims made of actual earnings or examples of actual results can be verified upon request. The testimonials and examples used are exceptional results, don't apply to the average purchaser and are not intended to represent or guarantee that anyone will achieve the same or similar results. Each individual's success depends on his or her background, dedication, desire and motivation. As with any business endeavor, there is an inherent risk of loss of capital and there is no guarantee that you will earn any money.