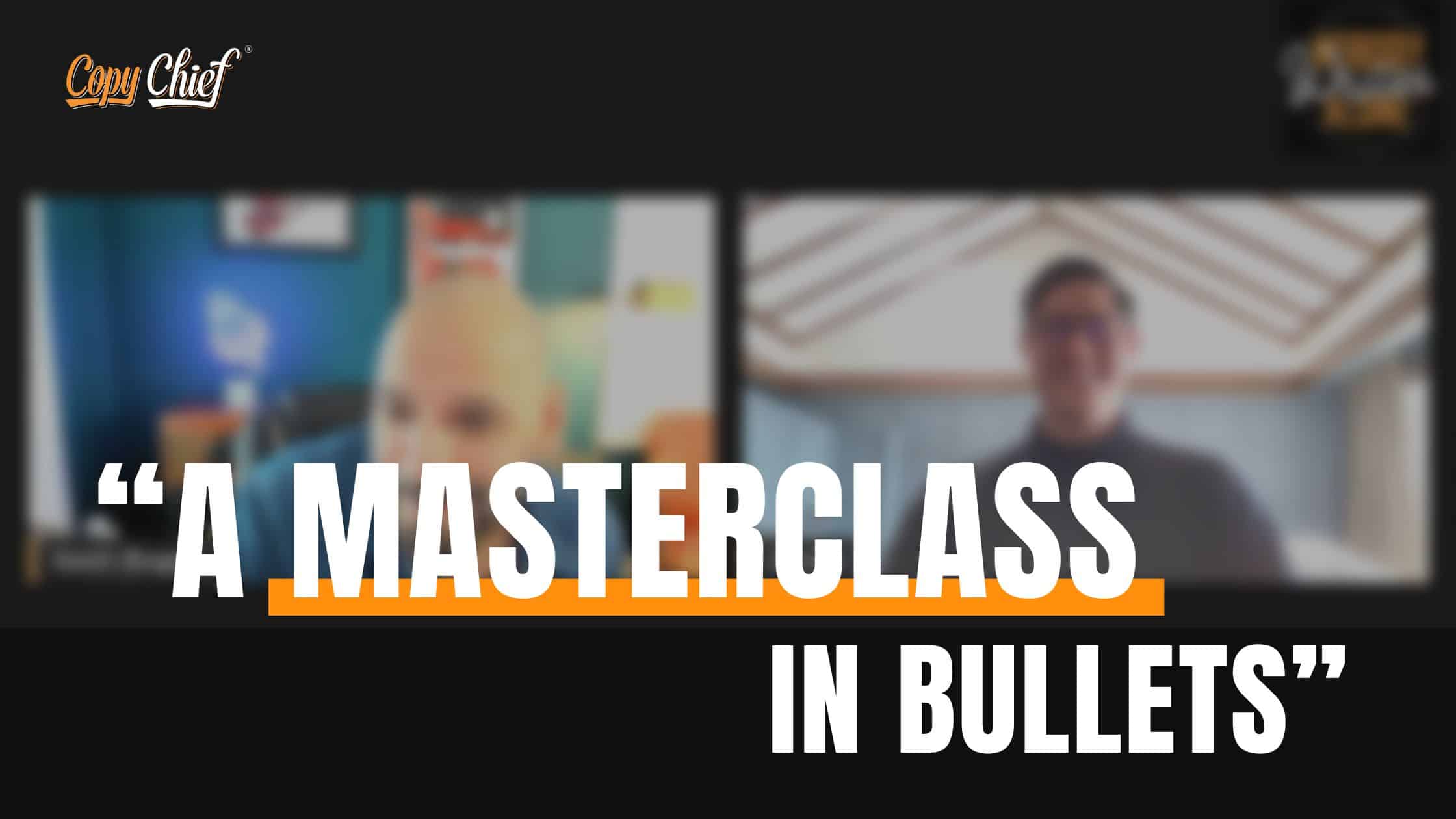 A-List copywriter Lorrie Morgan, known for writing (and teaching) incredible copy bullets, said this about last week's Bullet The Podcast breakdown: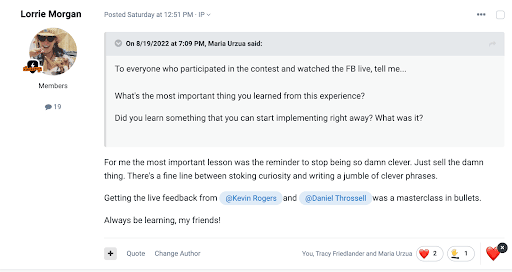 Bullet writing is one of the top 3 skills every copywriter must master to become great.
Watching email copywriting innovator, Daniel Throsse, break down bullets about our podcast episode showed the SUBSTANCE behind his STYLE.
This is a must-see for any copywriter – rookies and legends alike.
WATCH KEV AND DANIEL TEAR INTO THE COPY!
Dive in. It's a hilarious and eye-opening ride.