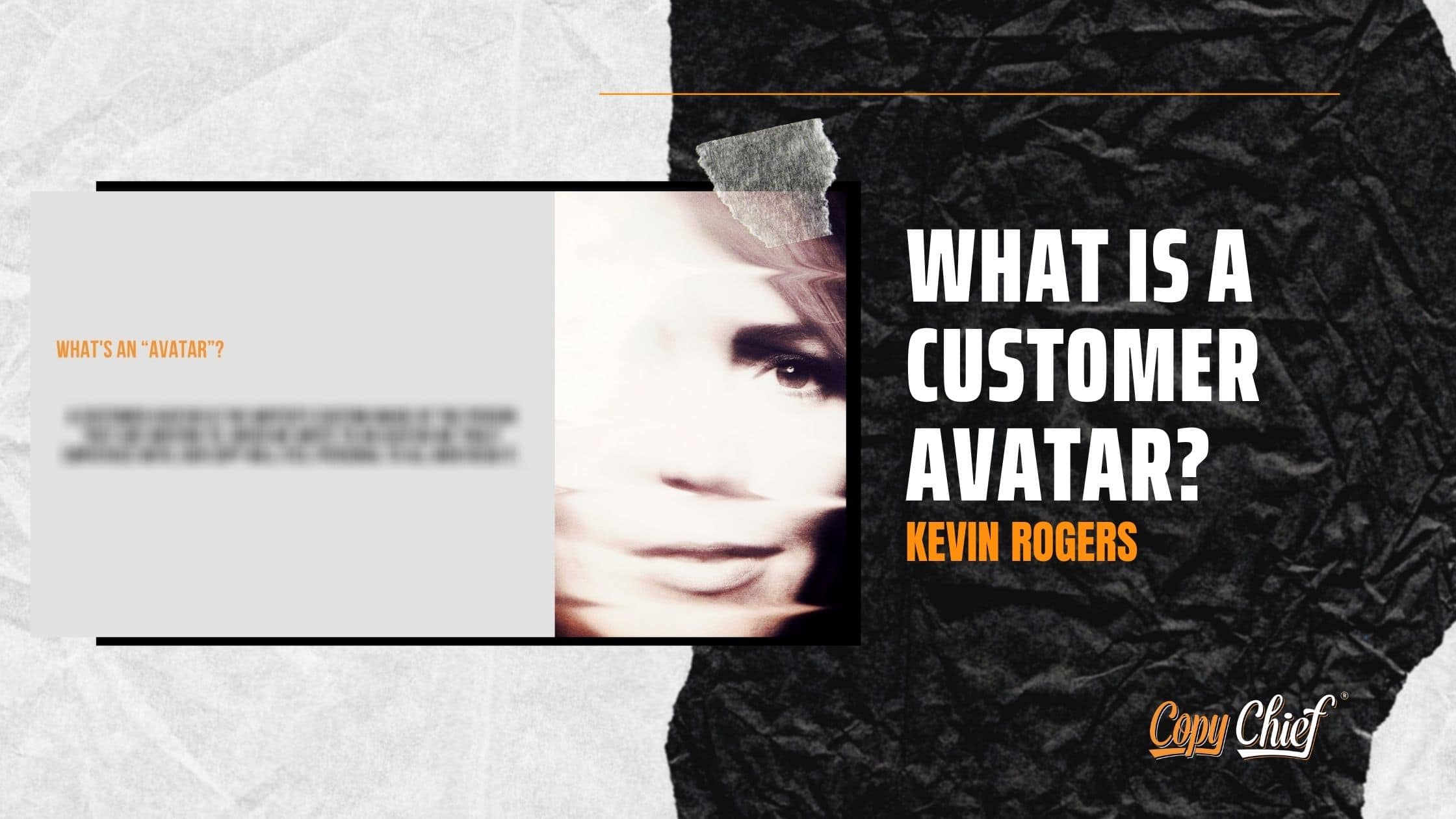 I recently taught my method for connecting with your customer avatar for the first time.
This is essential to writing copy that FEELS personal to the reader. It's part of the Mind Reader Copy Method we're using in Copy Chief to very quickly dial into the person you're writing your copy to when it's time to pump out an ad fast.

In case the term "avatar" is new to you, no it's not the blue lizard people from that movie.

It's…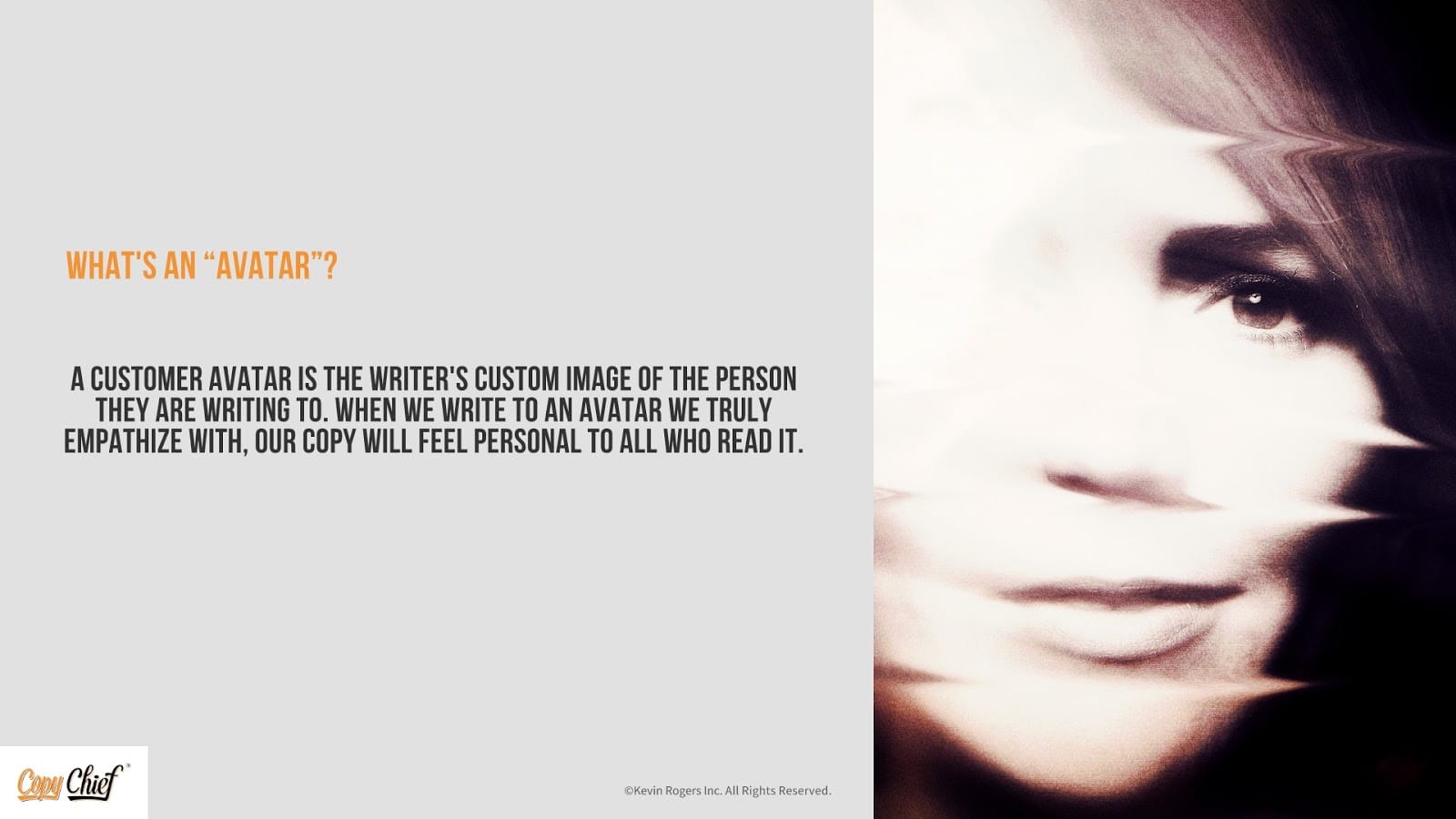 Avatars are really fun and interesting to come up with.

They are based on research, of course, but it's also important to use one of your most important writers gifts: your IMAGINATION to come up with a "first draft" version of your avatar – even before you start your research. 
So, for the next 7 days in Copy Chief the writers are creating profiles for their "made up" versions of customer avatars by writing a loose narrative about their personal circumstances. 
A bunch of the copywriters are already having major "a-HA!' moments, and it's a blast to see these avatars come to life when you combine your imagination with a few quick research facts. 
If you'd like to take part, you can join here on a 30 day trial, watch the replay of the Mind Reader Copy Method training and start writing your avatar along with the other copywriters in the community.
One more way we make writing copy FUN and far more achievable than reading a library full of classic books. 

Nobody Writes Alone!


---

P.S. Whenever you're ready, here are a few other ways we can help…

Join Copy Chief. It's your one-stop-shop for improving your copy chops, growing your freelance business, and keeping your finger "on the pulse" of what's working now – all with working pro's at your back to help you do it. Learn more and join here.  


Take your freelance business to the next "phase"


Get personal coaching from Kevin and his team to help you get better clients faster, attract higher quality clients to you everyday, and crisis-proof your business.

Go here to learn about

The Freelancer's Journey

and check out the programs

.


Get the truth about marketing on the Copy Chief Radio podcast.

Find out what the top producers and change-makers in the world of marketing, copywriting, and business are doing to stay on top –

listen here

.