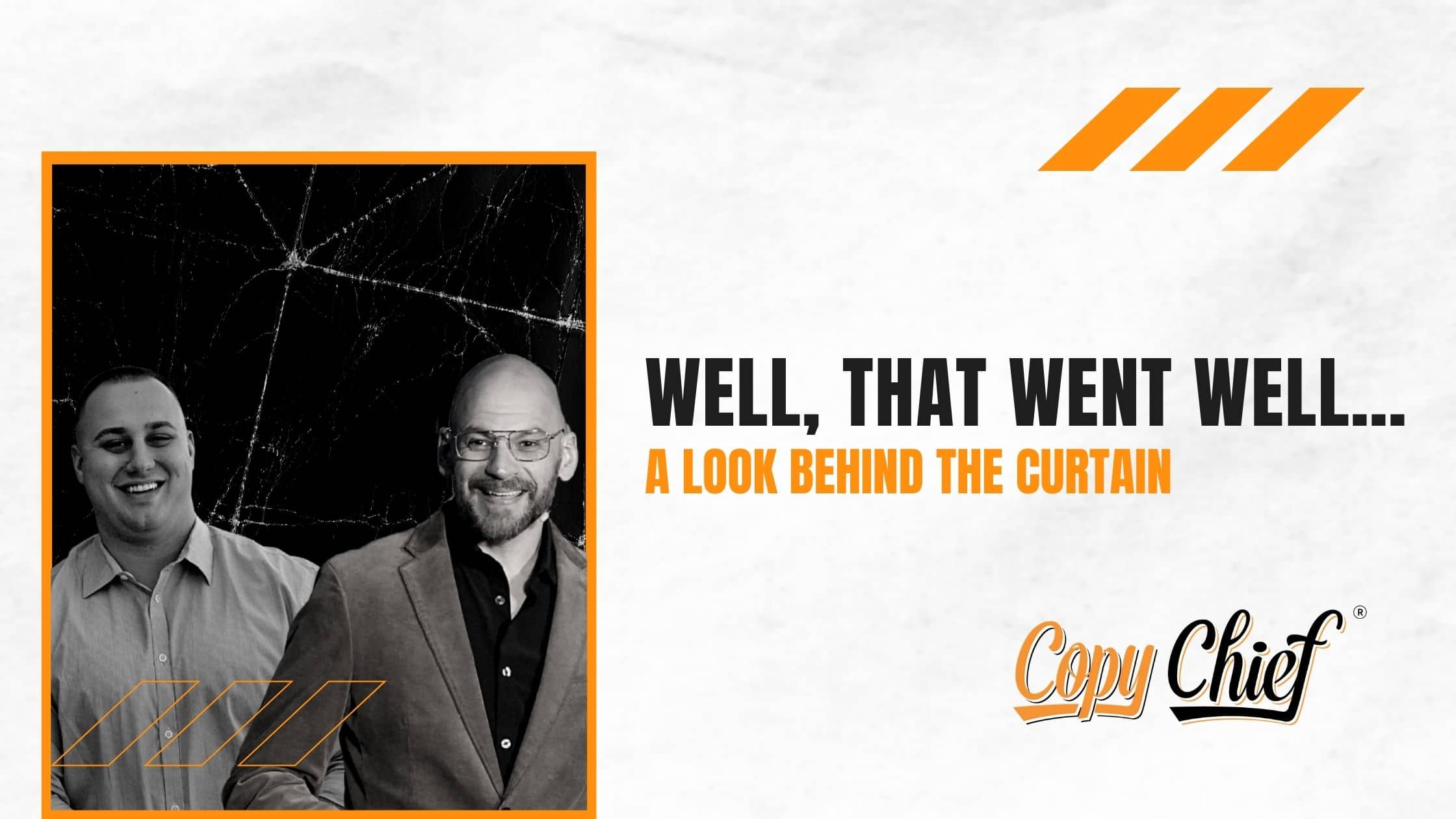 How 'bout a little look behind the curtain today? 
This'll be revealing to you if…
You love copywriting and freelancing…

You consider yourself to be a natural teacher…

You've thought of creating your own courses and products…
Many freelancers do, over time. Others don't. They prefer to hang behind the scenes and produce. Which is totally cool – and a fine way to make a low stress, high revenue living. 
Teachers gotta teach though, so it's inevitable that we end up with coaching programs, training courses, and other products in our business once we have the wisdom of experience to back up the lessons. 
Last month you heard me talk a lot about someone I coach who was an actual high school teacher when we started working together – Chris Orzechowski. Because Chris was doing a phenomenal job of teaching, coaching, and producing quality training for his list of subscribers, his area of expertise (email marketing) fits perfectly with my audience's desire to learn, and I know his character well… he was an easy choice of "rising star" to partner with in my first "Berry Gordy experiment".
Berry Gordy, in case you somehow didn't know, is the founder of Motown records. 
(If you don't know what Motown is we may have to re-examine our relationship. Please go research this deeply and if you come back wearing satin, sequins, and a giant fedora, then we can carry on together.)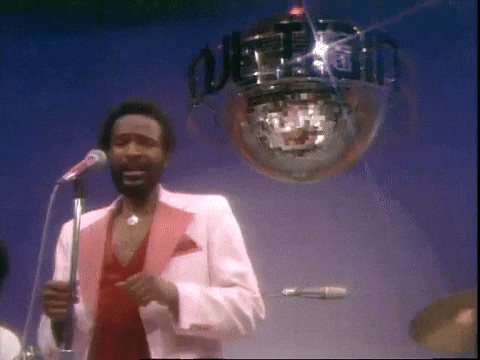 Gordy started as a songwriter, then started producing other artists, and went on to build one of the greatest record labels of all time breaking artists like Stevie Wonder, Marvin Gaye, The Temptations, The Supremes, the Jackson 5… 
Motown made music that still impacts millions of people – and influences countless recording artists – all over the world, 60 years later!
I find that very inspiring.
The idea that you can create an outlet for talented people to reach a larger audience, and develop a brand that produces predictably great (but also fresh and surprising) content for that audience. 
That's my jam these days.
Collaborating with other creatives has always been my favorite part of copywriting. 
Now I get to do it with my entire team of content creators, and partner with the brightest talent in the industry to produce life-changing courses?
What a dream. 
So, just like Motown started with a single hit, our first test launch with Chris – Email Copywriting Academy – was a hit for us. 
Email engagement was up an average of 10-15% over the launch. 


The featured training had a replay rate of 80%


And we exceeded our sales projections by 550%! 


Final sales were just under six figures to only our two lists. 


The course is being taught live by Chris now (if you missed it, join the waitlist here), so that means we've still got all the future sales of the DIY version of the course, special coaching offers, and all the rest to look forward to. 
Beyond the revenue though it proves that Copy Chief – as a brand – is trusted by YOU. 
And that's the currency I value most. 
We're already working with more innovative experts to create exciting new courses for you in the near future. 
I'll also be sharing more about the process we're perfecting for producing courses that not only sell well, but deliver big results for the users. (So, if you're eager to release your own products one day – stay tuned!)
Too much of the stuff being peddled in this industry is hollow and disposable – made only to serve the peddler. 
We're gonna keep doing it better and better
Ooohh, whooooo, ahhhhh
---
P.P.S. Whenever you're ready, here are a few other ways we can help…
Join Copy Chief. It's your one-stop-shop for improving your copy chops, growing your freelance business, and keeping your finger "on the pulse" of what's working now – all with working pro's at your back to help you do it. Learn more and join here.  


Take your freelance business to the next "phase"


Get personal coaching from Kevin and his team to help you get better clients faster, attract higher quality clients to you everyday, and crisis-proof your business.

Go here to learn about

The Freelancer's Journey

and check out the programs

.


Get the truth about marketing on the Copy Chief Radio podcast.

Find out what the top producers and change-makers in the world of marketing, copywriting, and business are doing to stay on top –

listen here

.