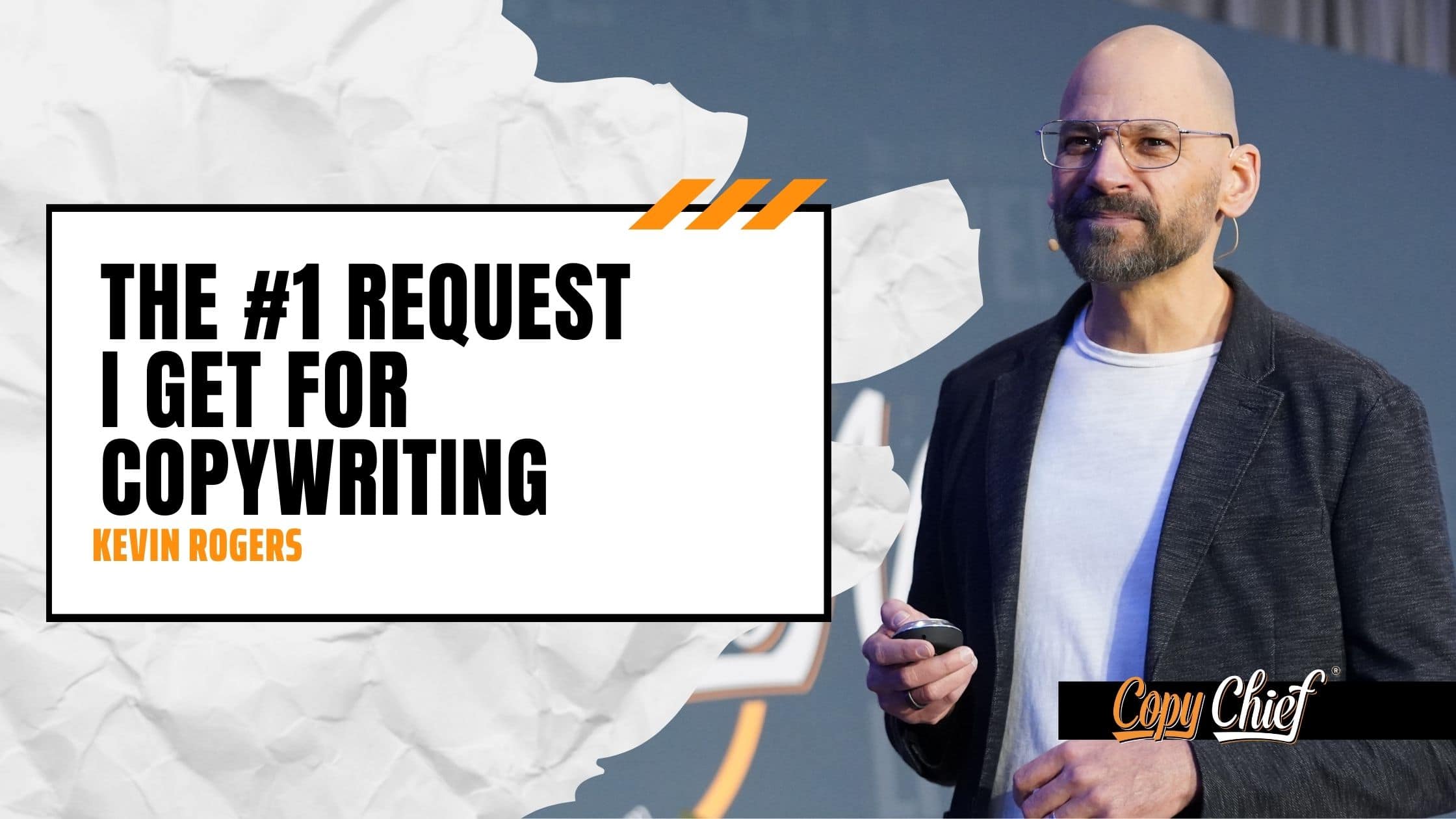 About three years into hosting the copy chief community, I became "the guy who can hook you up with a great copywriter."
Like most "bat signal talents" (the thing you get recommended for), it wasn't a calculated move —  just something I was doing naturally because a LOT of business owners need copywriters and most have been burned hiring the wrong ones. 
So, I get a steady flow of personal messages, usually from a "friend of a friend" asking me to connect them with a "really good copywriter, who's great at ________" 


The number one type of copy they want their writer to be "great" at is

EMAIL

. 

The reasons are pretty obvious…
EVERY business needs email copy

SMART businesses know email is their best sales channel

VOICE cannot be trusted to just any copywriter

CREATING relevant email sequences are game- changers, and 

EMAIL is the most personal form of communication we have left online
This is good and bad news for copywriters.
Good because email is (I think) the most fun copy to write… it's short, it's challenging, you can get really creative with it, and you will see the results of your work in the stats.
Bad because while email is easily the most in-demand market for copy… it's also the most crowded with competition. 
If you want to stand out (and edge yourself ahead on gigs) you've got to have a killer portfolio and loads of confidence on the topic.
For instance, you don't want to get caught scrambling for answers when clients ask things like:
"What is the best mix of 'nurture' and 'selling' emails?"
"How soon should we start promoting an offer before the deadline?"
"What is the best frequency for 'cart abandon' email sequences?"
"How do we stay out of the SPAM box?"
"What kind of stories build the most trust with subscribers and customers?"
The best way I know to skyrocket your confidence as an email copy expert is with my friend Chris Orzechowski's Email Copywriting Academy course. 
Chris has been behind the scenes (and the keyboard) of some of the most successful email marketing campaigns from brands you know like, Jeff Walker's Product Launch Formula, John Assaraf's Neurogym, programs from Robert Kiosaki, Satchel & Page, Chef'd and many more. 
He's the ultimate "been in the trenches" coach on email copywriting because he's done it all, at every level… and he's a legit educator who spent years teaching in the classroom, so he knows how to get his students RESULTS (not just spit theory). 
That's why I'm proud to partner with Chris to bring you the brand new, completely updated version of his signature course, and best part…
He's teaching it LIVE starting June 3rd, and the crazy low price includes 6 weeks of unlimited coaching from Chris and his team of agency copywriters. 
PLUS, a free trial membership to the Copy Chief community, and the complete suite of copy trainings inside the dashboard. 
Boost your confidence as an email copy expert with exclusive training from the best in the biz!
Seriously, this is the very best email training you can get and the price is completely nuts – check it out.
See you inside.
P.S. Because Chris is now running his own agency (dude went from high school teacher to Don Draper in like 3 years writing email copy!), this is the last time he plans to teach ECA live. So, if you want to learn directly from Chris by directly asking him questions on live Q&As after every new module, you do not miss this training! Go here to grab your spot now!
---
P.P.S. Whenever you're ready, here are a few other ways we can help…
Join Copy Chief. It's your one-stop-shop for improving your copy chops, growing your freelance business, and keeping your finger "on the pulse" of what's working now – all with working pro's at your back to help you do it. Learn more and join here.  


Take your freelance business to the next "phase"


Get personal coaching from Kevin and his team to help you get better clients faster, attract higher quality clients to you everyday, and crisis-proof your business.

Go here to learn about

The Freelancer's Journey

and check out the programs

.


Get the truth about marketing on the Copy Chief Radio podcast.

Find out what the top producers and change-makers in the world of marketing, copywriting, and business are doing to stay on top –

listen here

.