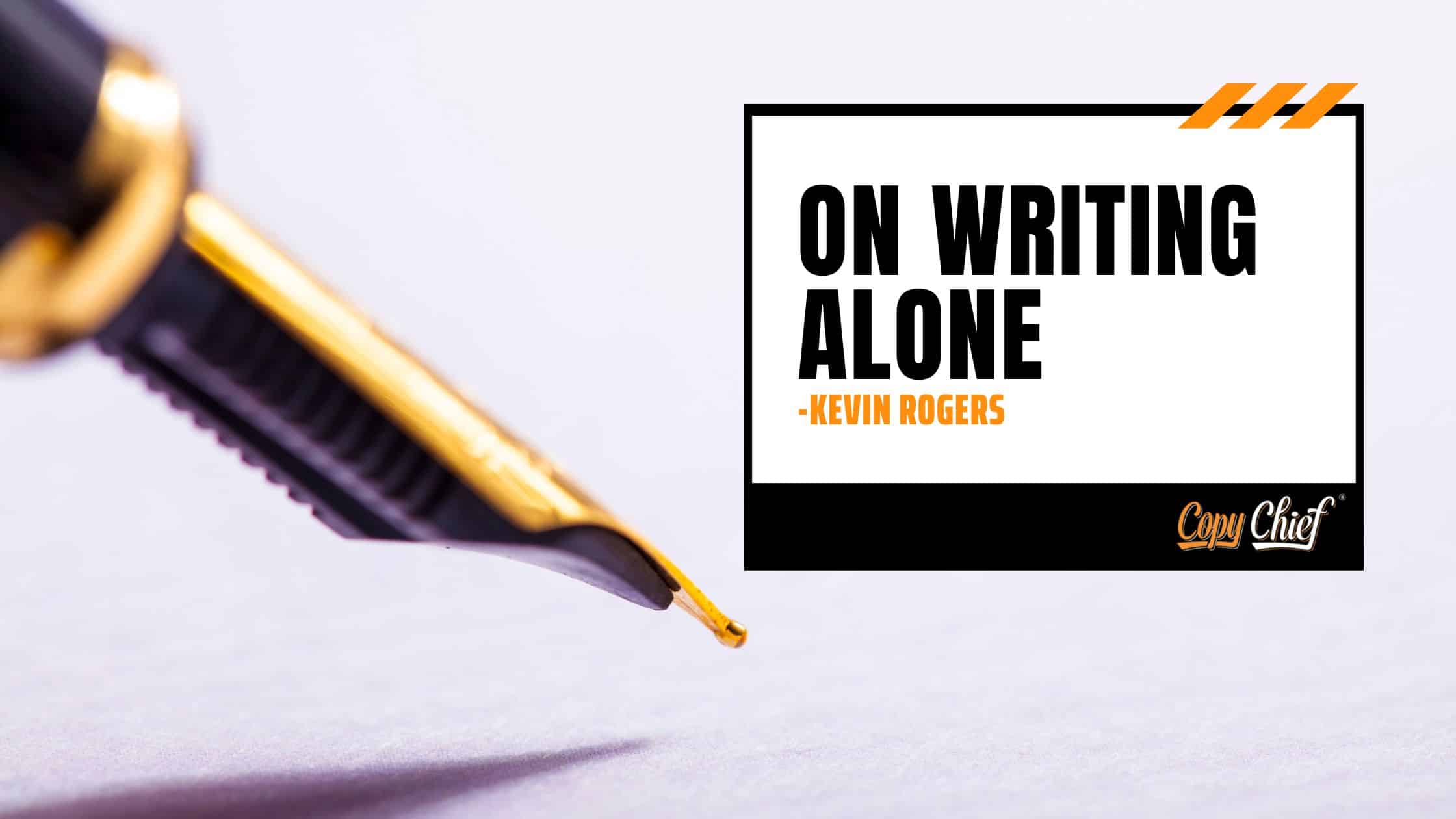 There's an irony behind the slogan we've used in the Copy Chief community since 2014: "Nobody Writes Alone"
The irony is more profound in the recent wake of machine learning tools that have tsunami-waved into writers' lives. 
Fact is, the ability to "write alone" is a sacred ability, and is now more critical to the creative process than ever.
Those quiet moments when a spark of inspiration comes, usually in the haziness of fresh morning brain, when you find yourself blessed with a snatch of uninterrupted time to sit with it… explore it… give it life. 
It's as much a gut feeling as a brain function – more so, perhaps. 
Just you on the keyboard, alone with your idea, pure and free to run. 
Playing the role of conductor as a mysterious muse shovels coal to fuel the words. 
Thinking just enough to steer the idea forward without scaring it away.
It is in these moments; free of judgment on word choice or the stifling "rules" of grammar, and with no disruptive collaborators – human or machine – where writers truly write.
The first draft, with all its slop and nascent seeds of sentiment, is essential to the process.
Musicians summon these moments like Italian grandmothers praying a rosary.
A true creative doesn't hope for inspiration but holds space for it daily.
Knowing it isn't a single idea itself, but mastering the ceremony of channeling them, makes one prolific.
Every great song, every epic novel, and every world-shifting innovation was spawned from the seeds of creative solitude.
Nurtured while alone.
It's then after we've harvested our fragile seeds of ideas to the moment when their shoots poke through dark soil that we are safe to expose them to the elements.
Strong enough now for input from humans and machines without a risk of being washed away.
Maybe instead of "Nobody Writes Alone," the better slogan is "Nobody Grows Alone," but you get it. 
Happy growing!