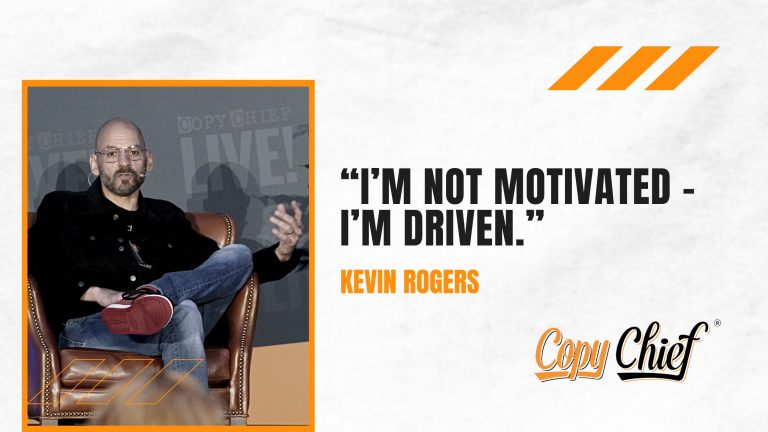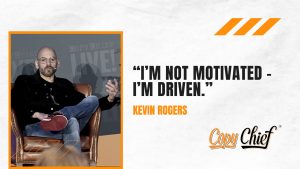 I received this email with a question about Escape Velocity, my live training that kicks off on June 1st:
Hi Kev.
I think I own the values you require for the EV live program. 
I'm not motivated – I'm driven.
And I'm a student of Escape Velocity [non-live version] already.
I want to become an expert in action sports email copywriting. I know the bike, snowsports, and climbing industry in and out.
I'm a big fan of John Carlton because of his rebellious approach. I don't fancy job boards, Upwork, or other platforms for beginning freelance copywriters, desperately looking for a gig.
I'm building my website [for authority content], approaching sport retails shop owners and smaller mountain sports brands directly. Without success yet.
My biggest problem is that I have limited free time [I work as a bicycle mechanic in Switzerland] and when I sit behind the screen, my attention is scattered. There're so many things I should do: Study controls, write every day, read and break down subscription emails, create authority content, engage in the Copy Chief forum, read books, etc… and ride my bike so my head won't blow off…
When I did 30-day email challenge, I found out two things:
I can write daily and it's fun
I'm super slow at this. One 300-word email – two hours.
The content of EV training is great. I like how simple you've made it guys. The only thing this course is missing is the live aspect of it. When I look at the activity of other members of this "replay EV group", I can imagine they might feel the same.
Well, I'm interested to see how it feels to be a part of a live group. What's your offer?
Adam
First, to answer Adam's question, my offer is 50% off this coaching for those who already own the course material. (If that's you, reply for the special code)
Next, let me point out the things in Adam's email that show me he is PERFECT for this live coaching of EV…
He knows what he wants. 

He's "driven" towards achieving his goals. 

He's already taking action (by going through the course and engaging in the community)

He's leveraging his existing passion and knowledge for mountain sports to become a true expert in his field. (this means he will never stand at the back of a long line of generalist copywriters, but instead, at the front of the line as a copywriter for clients who will appreciate his knowledge)

He's identified his strengths (can write every day and enjoys it)

He's identified his weaknesses (slow writer, not getting through to decision-makers)

He knows what he needs to fix these and make copywriting real for him!
Adam is completely right about the live aspect of Escape Velocity being the one thing "missing" from the program.
The lessons are proven and alone can get results for self implementers. 
But, there's nothing like going through the lessons with a tribe of people equally driven to achieve their personal goals. 
The relationships that come out of these live coaching sprints are incredible…
Friends to keep you clear, motivated, and accountable.
Friends to offer feedback and support.
Friends who know your specialty and will refer you to good clients (we see this ALL the time)
Friends you'll keep throughout your career, and potentially partner with on projects, or even in business, along the way. 
Adam wrote back that he is "in".
I'm thrilled to work with him and watch him flourish.
Character and integrity are the secret ingredients to catapulting a freelancing career. 
If you also meet the requirements, then check out Escape Velocity and consider joining us.
If it's a fit, it will be the launching pad for your copywriting career. 
---
We're looking to work with a very specific group of people who know that right now is the best time to start their freelance copywriting career.
Here's what I'm looking for:
You want to find out what it takes to work as a professional freelance copywriter…

You're committed to learning a proven system to building a profitable and sustainable freelance business…

You're willing to follow a plan to launch your new copywriting career 

You can commit at least 5 hours per week for 10 weeks from the start of June 2022…

You are friendly and coachable…
If that's you, hit reply to this email, and tell us a little about where you are in your freelance career.
We'll be choosing people in the next couple of weeks so, if you're interested, reply as soon as you can. 
If that's you, click this link to learn more about this live coaching program (remember, this will only happen live once this year)