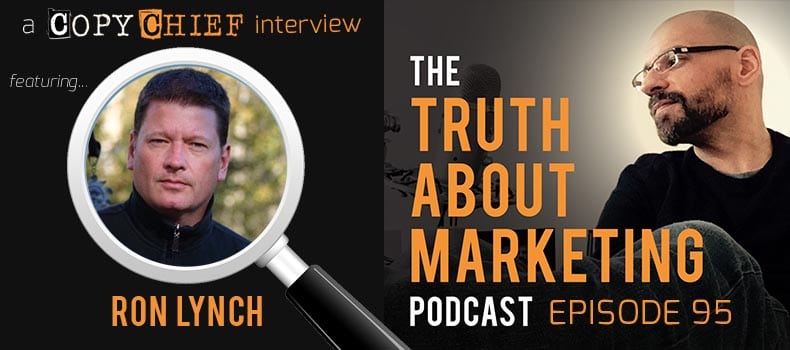 In This Episode
Ron is an infomercial and digital direct marketing giant, credited with launching big brands like Silk'n Beauty®, Samsung North America®, and the viral GoPro® "Be a hero" campaign. To date, his work has generated over $4 billion in sales.
Ron has an incredibly deep understanding of what makes a product sell. If you've ever wondered about how to suck your prospects into a sales story and compel them to buy, you're going want to take notes.
5 Can't Miss Moments:
2:18 – Ron reveals his unconventional approach to picking a winning product (and how to tell when something simply isn't worth selling)
9:13 – The three essential puzzle pieces that Ron uses to craft his masterful sales message – skip one and watch your whole pitch fall flat
11:03 – Ron shares the 4 innocent-sounding words that instantly reveal you as a minor leaguer (note: if he hears these, he won't even consider creating an infomercial for you)
14:55 – The two critical components that persuade even the most skeptical viewer suspend disbelief and get sucked into the story
23:23 – Learn the one simple tweak that made the difference between a 2-year control and a 9-year control (you might be surprised)
What's the one thing Ron's done that's produced the most surprising result?
Ron credits this one practice, above all others, as the reason for his incredible success. Use this bit of surprisingly uncommon common sense, and you'll be leagues ahead of the competition. Check out his answer at 29:15.
Resources:
Buy Now: Creative Marketing that Gets Customers to Respond to You and Your Product
Show notes written by Angie Colee. You can reach her at angiecolee.com.
[podcast_optin]
Disclaimer: Every effort has been made to accurately represent our product and it's potential. Any claims made of actual earnings or examples of actual results can be verified upon request. The testimonials and examples used are exceptional results, don't apply to the average purchaser and are not intended to represent or guarantee that anyone will achieve the same or similar results. Each individual's success depends on his or her background, dedication, desire and motivation. As with any business endeavor, there is an inherent risk of loss of capital and there is no guarantee that you will earn any money.