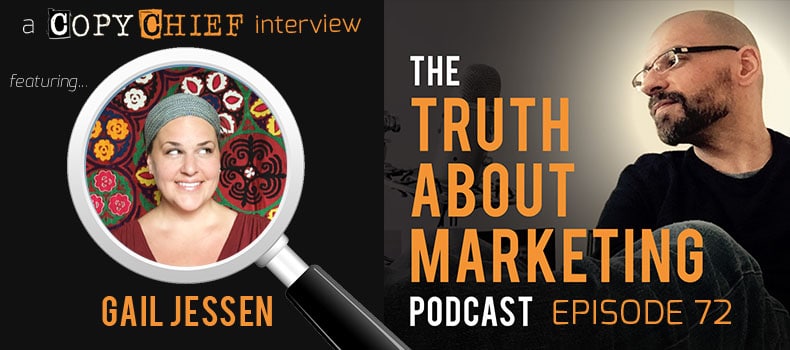 In This Episode
Before starting her popular website, A Series Of Adventures in August 2015 (and still going strong), Gail was "blindly" following other people's rules…
She got good grades, went to college, found a job, and continued checking off a list of accomplishments that didn't matter to her.  
Gail opens up about her transformation from being completely sick and tired of life to living life full of passion and fulfillment. She admitted she was fully aware of what was happening, yet she chose to conform instead of breaking free.
Stubborn by nature, it took an extreme case to wake her up — an autoimmune disease that would end her life prematurely…

What you'll hear today is exactly steps she took to heal herself from her autoimmune disease, build a business with no special talent, and live a lifestyle most people dream about.
5 "Can't Miss" Moments:
2:57 – How to ensure your next blog post effortlessly writes itself (even when you're traveling)
5:13 – Why you must never give up when you reach this pivotal moment in your life, which most people gloss over
8:05 – How to find work you're so passionate about that you'll experience a physical and mental transformation
17:37 – Why you don't need anyone's permission to move onto bigger things in life (and how to do it without worrying about from "hurting someone's feelings")

20:35 – The amazing physical transformation Gail made by breaking every rule she followed in her "traditional" lifestyle (And how you can do the same if you're fed up too)
What's the one thing Gail's did that produced the most surprising result?
Gail's answer taps into the subtle feeling most writers ignore when they're "in the zone". If you can catch this crucial moment in your writing, you'll never struggle for content ideas because the content will write itself.

Check out Gail's answer at 24:07.
Show notes written by Tim Woo. You can reach him at timothyhwoo.com.
Resources
[podcast_optin]
Disclaimer: Every effort has been made to accurately represent our product and it's potential. Any claims made of actual earnings or examples of actual results can be verified upon request. The testimonials and examples used are exceptional results, don't apply to the average purchaser and are not intended to represent or guarantee that anyone will achieve the same or similar results. Each individual's success depends on his or her background, dedication, desire and motivation. As with any business endeavor, there is an inherent risk of loss of capital and there is no guarantee that you will earn any money.