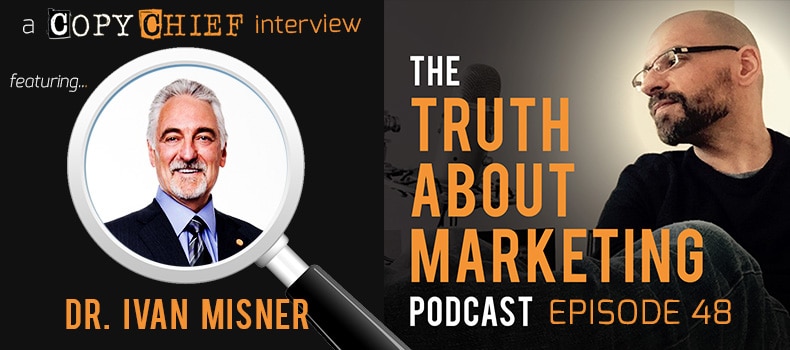 In This Episode
2:15 Ivan's $8 Billion Success Story: how his 190,000 member networking group produced more shared revenue than a small European country in ONE YEAR. (Not a metaphor — this actually happened!)
3:05 Ivan's secret to success: It's not what you know, it's how well you apply it. (This tiny tweak is all that separates amateurs from mega success stories like Erin Brockovich and Buzz Aldrin.)
5:20 "I'm a 20 year overnight success." Ivan cuts through the BS you've been fed about getting "hacking success", and what it REALLY takes to build an empire. (Plus, how to discover quickly whether your idea has legs or will trip you up for years)
6:25 What grad school fails to teach you about success and setbacks, and why it's ALWAYS better to run with a big idea (even if you have NO IDEA what you're doing).
7:05 The absolute worst question you can ask a mentor, and what you should be asking instead.
8:15 Entrepreneurs are either "on fire" or "sucked dry." How to ensure you always stay motivated and passionate, without getting bogged down by stuff you hate.
9:22 The #1 mistake Ivan sees 190,000 entrepreneurs make every single week (and what one smart florist did to blow away the competition … with nothing but a drugstore rose).
16:20 Ivan explains the ugly networking problem that flies over most people's heads, and how you can overcome it to become instantly irresistible to everyone you meet.
20:45 How to make it a "no brainer" for powerful people to help you. (WARNING: If you don't do this, all your networking with backfire on you every time.)
24:10 Ivan's dead simple offer to Richard Branson that landed a deal with him the same day (This is the best lesson you'll ever learn about networking in a totally authentic, genuine, non-sleazy way).
Resources Mentioned
The Truth About Marketing podcast is produced by James Clouser. Graphics by Cassie Clouser. Bullets by Carolynn Ananian
[podcast_optin]
Disclaimer: Every effort has been made to accurately represent our product and it's potential. Any claims made of actual earnings or examples of actual results can be verified upon request. The testimonials and examples used are exceptional results, don't apply to the average purchaser and are not intended to represent or guarantee that anyone will achieve the same or similar results. Each individual's success depends on his or her background, dedication, desire and motivation. As with any business endeavor, there is an inherent risk of loss of capital and there is no guarantee that you will earn any money.