Once you learn it, you see it everywhere.
The super-simple (yet magically effective) 60-Second Sales Hook is used by major ad agencies and brick and mortar businesses alike… for one good reason…
… It Never Fails!
You can use it to write…
High-converting squeeze pages
The ultimate "About" page on your website
Perfect one-minute video sales letters
Natural sounding "elevator pitches" to use in live netwroking
Check this one out from a print ad inside a global magazine…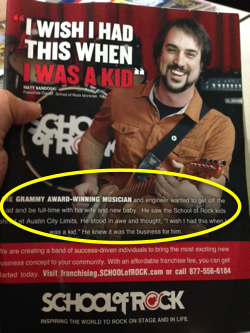 The fancy high-gloss paper book has been approved and will be live on Amazon in a day or so, but you're free to download a digital copy for yourself now right here…
I'll even help you polish your hook if you send it to me in an email. Just download the book and I'll take it from there.
This stuff is FUN…
Kevin