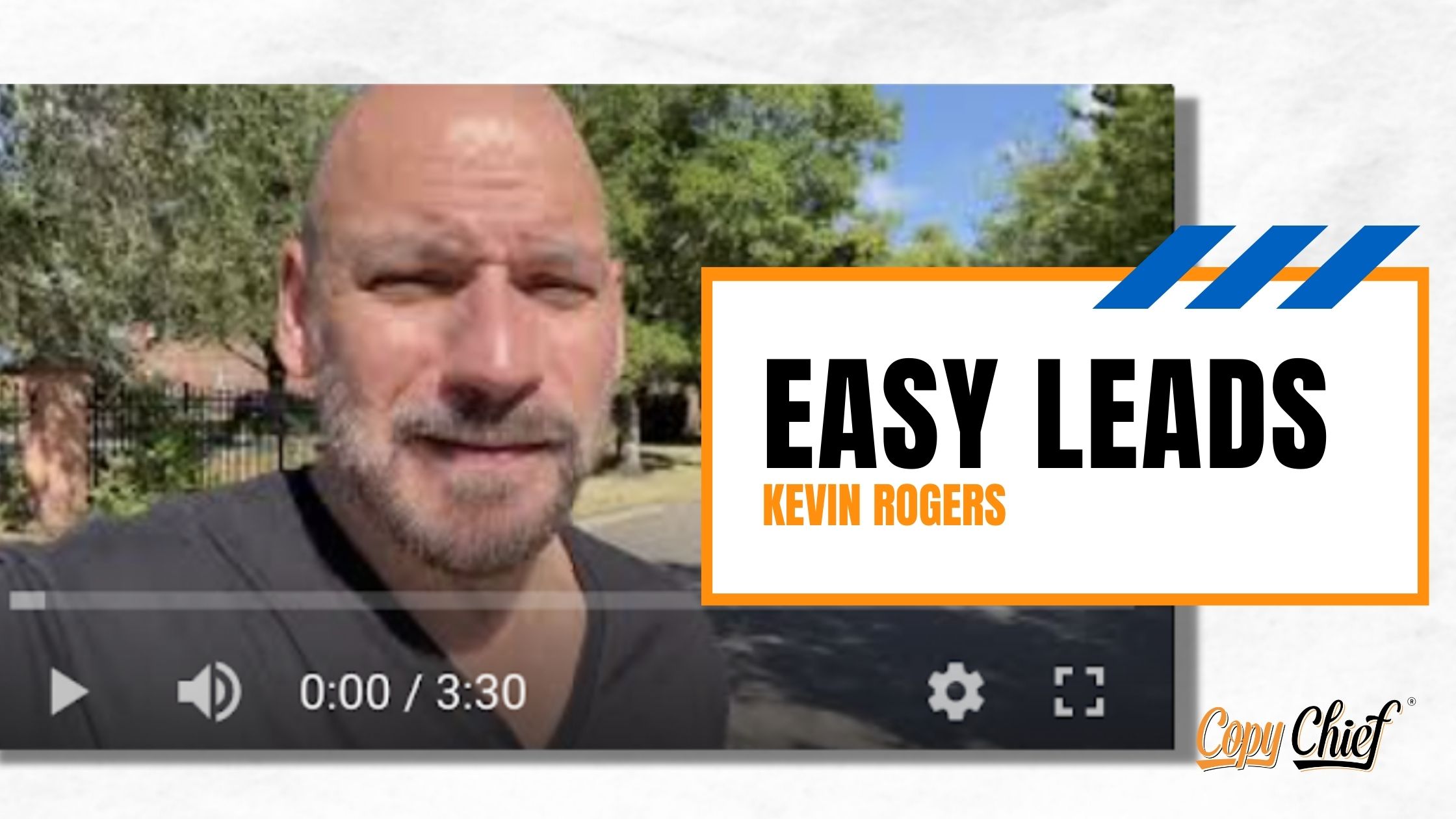 If you're a copywriter, there are two types of leads you can get all day long with very little effort…
The "lowest bidder" leads on freelance marketplaces like Fiverr and Upwork where you're forced to do a high volume of low dollar gigs. 
(The only way to "win" this game is by living in the places with the tiniest cost of living.)
And then there's the "prove yourself to me" leads you get in free Facebook groups where "Dude Bro" marketers act like they're doing the world a favor by having copy that needs to be written.
(This is great if you need practice writing for crappy clients who don't respect you or the craft.)
There's nothing wrong with paying some dues early on to get a feel for the marketplace and how you work best. 
But too many freelancers allow themselves to stay in the "easy leads" trap…
They get booked and stay booked based on being a "bargain" to their clients. And they get referred to their client's friends that way…
… and so the cycle goes.
All the way to burnout. 


You see these freelancers in certain groups constantly bitching about cheap clients who don't appreciate them or the craft. 
It's as if it never occurred to them that, as business owners, they get to decide what kind of clientele they want to attract and serve. 
Maybe they're just more comfortable in the suck? 
The same way some employees choose to stay at miserable jobs. 
Maybe they grew up hearing adults talk about how life was cheating them, and in their young minds they interpreted it as: "If you don't try, you won't fail." 
Who knows what brings people to feel and act how they do?
What I DO know (and you know, too) is that there IS a better way.
A third type of client who respects the craft and the artist. 
And truly understands the competitive advantage a true creative adds to their business. 
Even Shark Tank curmudgeon Kevin O'Leary recently said that creative marketing pros have the greatest competitive advantage in business today. 
You hear what he said in this video: https://youtu.be/fO4defRsn4M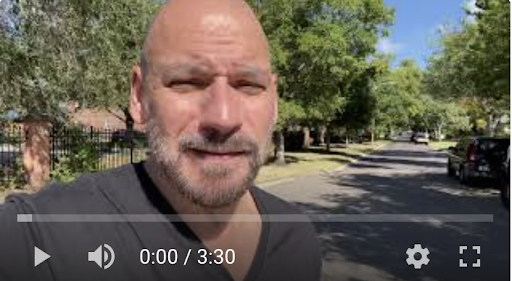 So, allow yourself to settle for "easy leads" or stay stuck in the suck of working with thankless clients. 
There are companies hiring right now who understand the power of creative in their business, and you can meet them in our virtual "job fair" meetup at Copy Chief Live on November 9th. 
And… 
Catch my Facebook Live where I talked about who these companies are and what they're looking for in creative marketing talent. 
These companies are already posting in the private club for Copy Chief Live. We'll add you in as soon as you get your ticket.  
I'll look for you there


---
P.P.S. Ready for more? Here are 3 ways we can go deeper…
 
Tap into the #1 copywriting community and jobs board.
Copy Chief has everything you need to sharpen your chops as a copywriter and build your freelance business – including the #1 jobs board in the industry.




Learn how to level-up your freelance business quickly.


Simply reply to this email to ask our Freelance Coaches any question you'd like about launching or growing your business. (These are real coaches, not sales people in disguise.)





You can also

click here to learn which of the 7 "Freelancing Phases" your business is in now.

You'll get the clarity you need to avoid getting distracted, so you can stop "winging it" and focus on the crucial "right now" problems to move your business forward.




Listen to the Copy Chief Radio podcast.

Every week we release a fresh new conversation with the top producers and change-makers in the world of marketing, copywriting, and business.