Limited Seats Available To The Public

This is NOT your typical copywriting event… 
No ass-numbing keynotes. 
No focus on "tricks," "hacks," or "secrets."
Rather, it's a celebration of the TRUE CREATIVES of our craft.
The visionaries. 
The big thinkers.
The bold choice makers.
The ones willing to risk it all by putting their scariest ideas out to the world just to "see what happens."
These are the ones we read, follow, study, and get inspired by every day. 
The true WRITERS and DISRUPTORS that bring fresh, innovative concepts to our industry. 
The DOERS, not the talkers. 
These are the marketers and copywriters
 who have NO FEAR of AI. 
They may be using it as the center of their work, or ignoring it altogether.
Because, frankly, it doesn't matter. 
It is THEM.
Their MINDS.
Their PERSPECTIVES.
Their HUMAN INTELLIGENCE…
That makes them UNIGNORABLE and IRREPLACEABLE.
This is a chance to spend time getting to know the brightest creatives in our industry.
You'll learn the most by seeing how they think, what makes them laugh, and getting a real, live, in-the-moment, look inside the minds of legit game-changing copywriters.
Yes, there will be some talks and panels.
(If you know me at all, you know how much I cherish a good live performance.) 
I'm asking a select few of the amazing list of special guests to give a 20-minute TED style talk about…
The Future of Copywriting
And share something they've never shared before about their approach, their process, their mindset about writing, and writing to sell.
More than anything, though, this event is focused on RELATIONSHIPS. 
Making new ones, strengthening existing ones, and being a part of something truly special together. 
Because being connected is the greatest value of attending any event.
Here's what you need to know about attending:
Oct 4th: 6:30pm: VIP Meet & Greet cocktail party.
(VIP PARTY SOLD OUT! You can still get tickets for the main event.)
Oct 5th & 6th: 9am-4pm, 20-minute talks from select special guests, Q&A panels, and surprises you'll be talking about for years. 
Tickets: $1,500 through August 31. Increases to $2,000 on September 1.
Food & Bevs:
Lunch provided both days.
Coffee and water service, too.
Venue: The City Winery, 609 Lafayette St, Nashville, TN (Just blocks from Broadway)
Lodging: There is no host hotel or room block for this event. Choose something you like near the venue. 
We'll get  you all the information you need after you purchase your ticket!
It's going down, Oct 4-6 in Nashville, baby!
Grab your ticket now and come meet and get to know your copywriting heroes, starting with the cocktail party on the night
of Oct 4th (VIP PARTY NOW SOLD OUT! You can still get tickets for the main event.)
I can't wait to see you there!
– Kev
Limited Seats Available To The Public
What? Not enough star power for you? Here's even more industry badasses who will be in Nashville…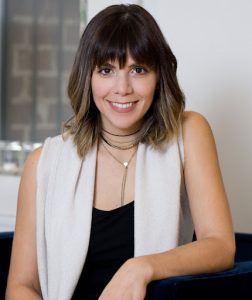 Marisa Corcoran
Marisa helps coaches and creatives craft their uncopyable message and personality-filled copy inside her signature program, The Copy Confidence Society. She's also the creator of the wildly popular summit, The Copy Chat which has raised over $100K for organizations like Soul Fire Farm and The American Foundation for Suicide Prevention.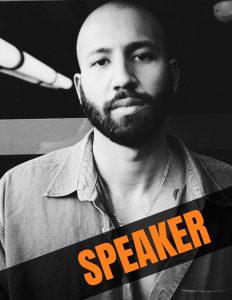 Cole Schafer
Cole is a writer and creative consultant for brands who lead their industries with bold branding and impossible-to-ignore copy, such as Last Crumb, Bowflex, and Ubiquitous. Cole is the author of two books of poetry under the pen name, January Black, and teaches copywriters how to harness their unique creativity through his courses at Honey Copy.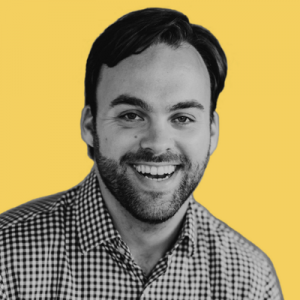 Casey Stanton
Marketing Coach, Speaker, and Former Professor at Tulane University. Through his agency CMOx, he has created the Functional Marketing® process to help businesses break free from short-sighted tactics and assist them to build businesses that are more profitable than ever, despite more competition than ever.
---
Got questions? Check out the event FAQ section at the bottom of this page. Otherwise contact [email protected] and my team will get you all the support you need.
Meanwhile, enjoy some FOMO shots from past Copy Chief Live events below:
Frequently Asked Questions:


#1 – What is the event schedule like?
The evening before the main event (Wednesday, October 4th) we'll have a VIP Meet & Greet cocktail party
VIP PARTY SOLD OUT! You can still get tickets for the main event.
The main event is all day on Thursday, October 5th, and Friday, October 6th. 
We'll release a full itinerary to attendees as we get closer to the live event, but you can expect to kick things off at 9:30am Eastern Time. 
We'll have content sessions throughout the day until around 3:00pm or 4:00pm ET – and wrap up after that.
We'll schedule regular breaks between talks so you can get up and stretch your legs, connect with other attendees, get lunch, and take bathroom breaks.
#2 – Will there be implementation time built into the day?
Yes! This is NOT going to be 3 days of people talking "at you." 
We'll show you exactly what will move the needle on your business, teach you how to do it, and then you apply it to your business right away. 
You'll be building real assets for your business in real time at this event – all with the help of expert coaches to help you move past sticking points quickly. 
This is big plan action AND immediate action. You'll not only leave this event more confident on how you can completely kick ass in your business this year…
But with the right things in place to help you do it quickly and smoothly. 
#3 – Can I buy a ticket to just one of the event days?
Single day tickets are not available. Plan to fly in on Wednesday, October 4th in time for the cocktail party, and fly out October 6th after we wrap up the last content session. (Or stick around for the weekend to explore Nashville! There's almost always a crew who stays the weekend to continue the party.)
You'll want to be here for all 3 days of the conference so you don't miss anything. 
#4 –  Do you have a ticket payment plan?
Yes! You will find a flexible payment plan option on the order form when you check out. 
#5 – What is the refund policy?
Since we need to book the venue and guest speaker in advance of the event, there are no refunds on ticket purchases.
#6 – Who will I meet at this event?
Copy Chief events are widely known as the best place to connect with high-level business owners, marketers, and strategic partners. 
Major CMOs, CEOs, Business Owners, Publishers, Agencies, Freelancers, and independent marketing companies come to this event eager to meet, hire, and partner with high-quality creative marketers of all experience levels. 
Not only will you make life-long friends (the kind that help you build empires)…
But you'll also be top of mind for referrals and connections long after we all fly home from this event. 
We have high-level business owners asking us every week to connect them with creative marketers and freelancers. 
Joining this event puts you at the forefront of our mental rolodex.
PLUS – You'll come out of this event with a valuable group of Accelerator "Battle Buddies" who can help you tackle any challenge that comes your way.  
Our Accelerator Mastermind students are "in the trenches" every single day – testing new ideas and discovering what works best in the new marketing landscape. 
They'll share their experience and insights, help troubleshoot your biggest business challenges, and are a BLAST to talk to at our fun hang-out parties. 
Normally these events are for Accelerator members only – and this is the first time we're opening a few select seats to the public. 
This is your chance to join an elite group of freelancers and get a "behind the scenes tour" of our high-level coaching mastermind. 
#7 – Why are there limited tickets available?
Normally these high-level mastermind events are ONLY available for our Accelerator Mastermind members.
This is a rare time that we're opening a few select seats to the public.
The level of coaching, training, and connections at these intimate mastermind events is unmatched anywhere else, and protecting that is important to us.
So we're limiting the number of seats available to the public to make sure EVERYONE who attends gets as much personal attention, coaching, and implementation time that they need.
This is your chance to join an elite group of freelancers and get a "behind the scene tour" of our high-level coaching mastermind.
#8 – How do I know this event is right for me and my business?
FREELANCERS – What qualifies you is not how long you've been practicing your craft, but rather your passion and dedication to becoming great at what you do. 
If you feel it is your calling to become a great copywriter, marketer, or business owner, then you're qualified.
If you've been at this for years and are ready to take your writing and your business to the next level, this is definitely for you.
MARKETERS – You will leave this event with the most actionable tactics imaginable. We're working with each expert trainer and coach to not only teach you what they do, but to show you how it looks when done right. 
If you're looking to work with the best marketers in the business to take these "closed door" tactics and infuse them into your current campaigns, this is the place for you.
BUSINESS OWNERS – Even if you're not looking to hire or partner with talented creatives, the information and connections you make at this event will help you get the ultimate clarity on how to best grow and serve your audience. You'll learn from the top marketers in the world how to grow that audience, in both size and loyalty. 
Plus – mix with the best writers, marketers and even tech pros producing the highest revenue sales funnels in the industry right now to get the support you need to take your business to the next level.
#9 – What are some of the benefits of attending this event?

Learn directly from the world's best marketing and business leaders – all former freelancers – how to quickly and easily build passive-income offers for your business
Connect with high-level business owners, marketers, sales specialists, funnel builders, and product developers who want to meet and form strategic partnerships with creative marketers and freelancers like you RIGHT NOW
Bond  with like-minded entrepreneurs looking to build a robust network of peers to learn from, inspire each other, and support one another's businesses throughout their careers
Workshop  directly with our expert speakers and seasoned coaches to implement everything you learn in your own business right away
Customize  your plan to create, launch, and scale your "Beyond Client Work" offers and get everything you need to feel confident that you can completely kick ass in your career in 2023
Play in one of America's fastest-growing cities as we wine and dine you with the best of everything Nashville has to offer
#10 – What if I've got more questions?
We're more than happy to help you.
Just send us a message at support[at]copychief.com
Grab one of the last tickets here before they're gone!