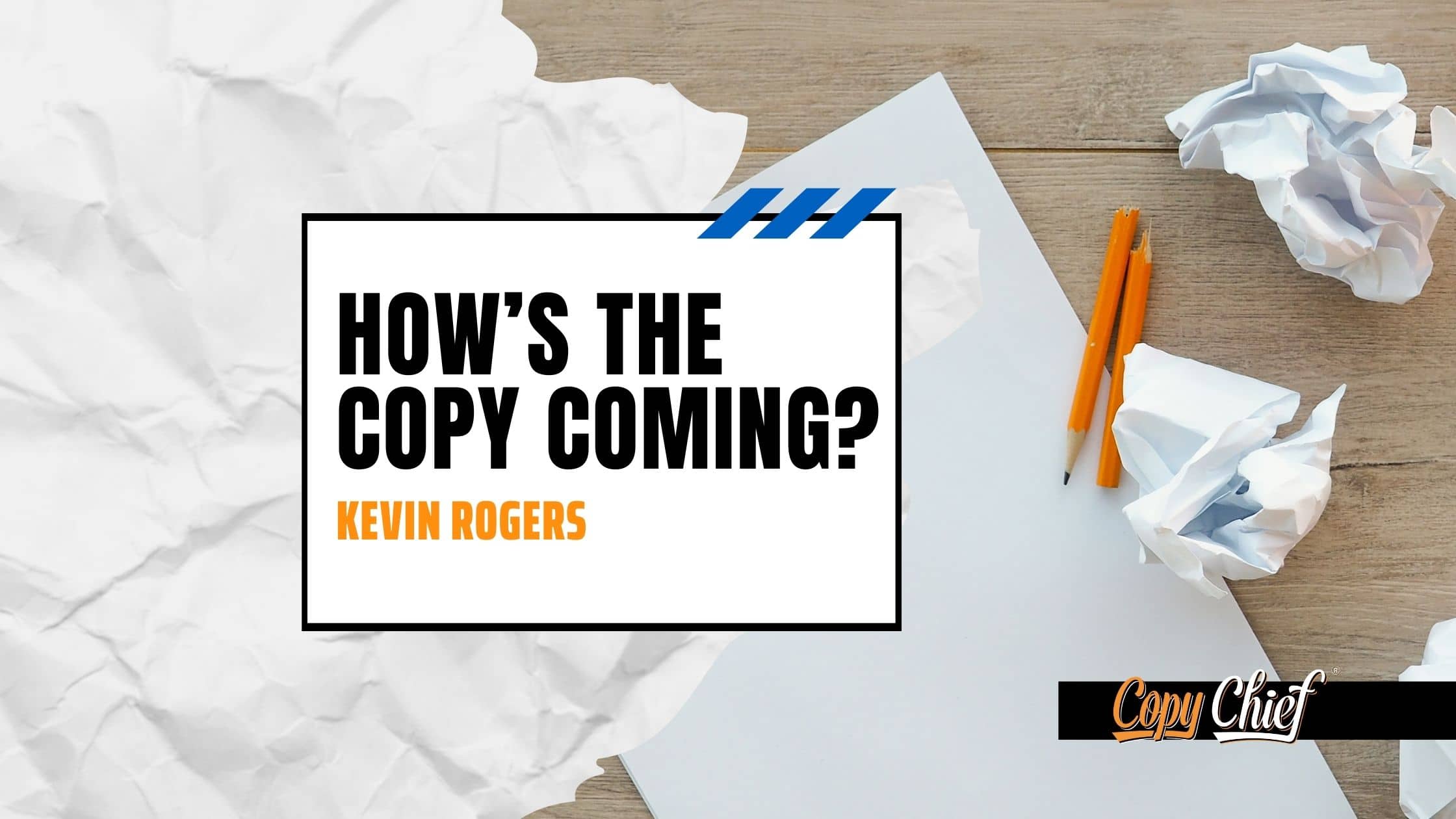 Hey,
How happy are you with your clients right now?
Do you get excited about what you see on your calendar?
Or does your stomach swirl into nausea at the mere thought of a random email from a client with the same subject I used in this one?
Or worse: "Quick call?"
Random emails from clients used to WRECK MY DAY.
That's why this phase (#4) of the Freelancer's Journey is one of the toughest because it's where you have to shed all the needless baggage from your journey through the earlier phases.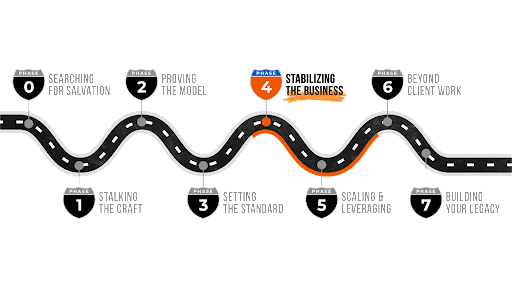 Mostly, this means… 
Firing bad clients. 
Picture a rocket on its way to space… 
Not one of those billionaire thrill-ride "space missions" where trust fund douchebags play dress-up and do zero-gravity backflips for Instagram… 
… but a real rocket ship sending actual astronauts into the black of space.
That moment where the capsule detaches from the boosters and sails beyond the safety of the earth's spheres… 
That's Phase 4 for a freelancer. 
It's a big moment.
In some ways more difficult than strapping into a spacecraft and holding on for dear life, because YOU are the only one controlling the entire mission.
All an astronaut has to do is, ya know, become a pilot and a scientist, and then train several years for their adventure to space.
Pfft. Easy. 
Shit. Most freelancers were never even planning to go to space. 
We're just tired of driving to work. 
Then we get really good at driving our OWN work, and realize, "Damn, I'm flying. I could actually go to space if I wanted to."
There's no room for elite engineers guiding our mission. 
No countless safety checks.
No delicious dried foods or fancy space toilets.
Just us with a jetpack and a motorcycle helmet waving goodbye to our loved ones on the ground. 
"Don't worry. I'll be fine. Love youuuuu!"
No wonder so many freelancers stay stuck in Phase 3. 
Phase 4 is a leap of faith. 
But, when you arrive there, just like space, everything looks different. And what you see changes you forever.  
Which Phase are you in now? 
Go here to take the assessment and find out, and let me help you solidify your current phase and get ready for the next one. 
You don't have to fly alone.
---
The financial industry is hot right now. Everyone seems to be discussing crypto, stocks, and numerous other investments while also craving more and more information. 
This means one thing for the copywriters who jump in now – More high-paying gigs with top publishers..
That's why this month we've officially opened enrollment to our new Financial Copy Course, available for All-Access Copy Chief members. This unique course shows you exactly how to write high-converting copy AND get hired by top financial publishers.
Being trained by TOP financial publishers who also want to hire you is a once-in-a-lifetime opportunity. There is nothing else like it.
Here's what you can expect: 
Step-by-step training

from top financial copywriters (who are also ready to hire copywriters) and Copy Chiefs on how to break into the financial copywriting industry, land a gig with high-level financial publishers, and write winning financial promos. 

Access to high-level financial copy clients

who are looking to hire exclusively from this group! Let us handle the whole "finding clients" thing, you just focus on the lessons our financial copy experts want you to learn.

Live coaching workshops

with Copy Chiefs and winning promo writers from Banyan Hill and other high-level financial publishers. These experts are at the top of their game and they want to show you all of their secrets to writing high-converting financial copy. 

Access to the private Financial Copy Club

inside Copy Chief to get help structuring deals, improving your copy, and landing royalty-based financial copy clients – plus first dibs on the best financial copy gigs!
>>> Members can click here to join the private Financial Copy Club (if you're not a member, click here to join before April 27th to learn how to write high-converting financial copy AND get hired by top publishers)