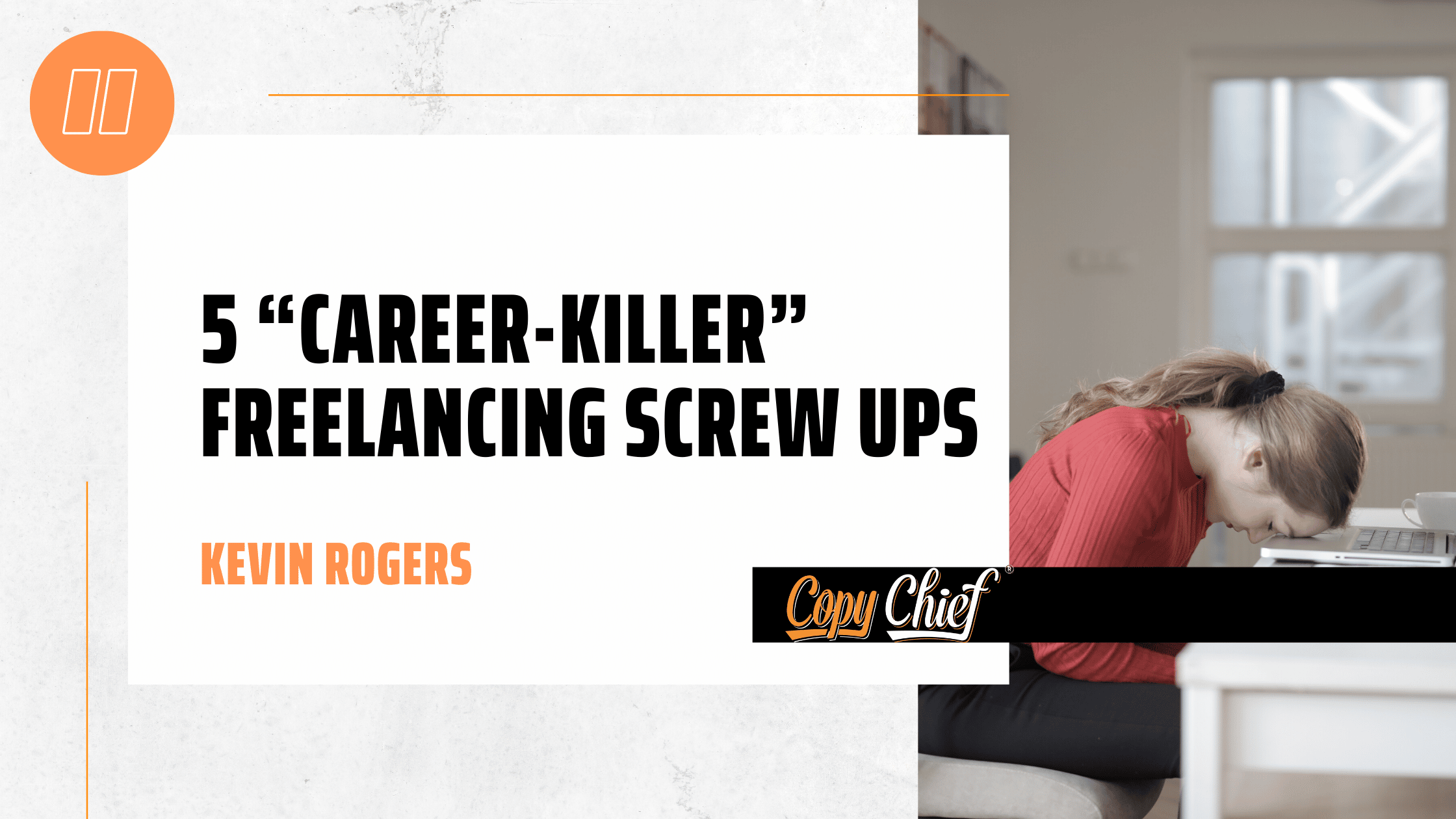 If you're selling services as a freelancer, then you either have, will, or are currently, dealing with some issues that feel super daunting. 
A few of them are so hard they make you want to quit and go back to the jooooob 🙁
Like…
Feeling stuck with

low-paying clients

who don't "get" what you really do

Being

treated like an "employee"

instead of the expert you are (and were hired to be)

Fretting over exactly

what to put into your proposal

(how much is too little or too much when what they actually need is for you to re-do everything they showed you?)

Deciding

what to call your specialty

when you know a little about a lot of things

How to figure out

what to charge

and what they're willing to pay when there is no "standard price"

How do I

talk about what I do

? Especially in a room of potential clients when I only have two minute? 
Nothing excites me more than talking with freelancers about these issues and giving them the exact way to fix them.
I can usually fix any freelancing problem in ten minutes or less (I even set a timer to keep myself on topic because I have a lot to share.)
That's because in 15 years of freelancing, and seven years of coaching freelancers, I have earned the scars and helped heal the wounds that these issues cause. 
The wounds hurt. 
But, the scars are badges. 
Earn just enough of them in the early years and you'll avoid a lot of future trouble.
That's why about once a month I hop on Zoom for an open coaching call with freelancers to work through any issues they're having. 
We had one yesterday and tackled some 5 potential career killers you might be facing, too. 
Here's the replay and rundown:
3:24 Kevin covers the Accelerator tools we use to help our coaching students solve problems 
27:00 How we can help you find your freelancer phase 
30:30 Jack asks: How can I transition from the cannabis niche to SaaS?  
42:28 Paulius asks: Am I "settling" if I take a full-time job when I want to be a freelancer? 
56:40 Lisa asks: How can I find my unique DNA as a freelancer when I "know a little about a lot"? 
1:08:30 Juan asks: How can I "get my foot in the door" with my dream client? 
1:24:46 Chris asks: How can I craft a good elevator pitch when I have a limited time to share my expertise?
You can check out the entire recording on me, right here!
My mission with The Freelancer's Journey™ is to help freelancers in all seven phases have a smoother ride through the twists and turns of their careers. (Like a freelancing luxury car 🙂 )
Just about every mistake that causes wounds is easily avoidable when you have good directions. 
That doesn't mean there won't be "tough days", but there's no reason they will not send you into a tailspin when you know how to respond. 
If you want to find out where you are on the Freelancer's Journey, you can get a gratis assessment by filling out this survey here.
I'm here for you.